The majestic Estero Bluffs State Park allows visitors to explore the landscape and beaches on the northern end of Cayucos. Whether hiking the four miles of trail, watching whales, birds or tidepools, everyone is invited to enjoy this precious stretch of unspoiled California coastline.
Explore Estero Bluffs State Park
Estero Bluffs State Park History
For 10,000 years, Native California Indians made their homes here, fishing, building, and living at the edge of the sea. This is also territory where the first European travelers ― the Portola expedition of 1769 ― explored what later became California. That expedition led to the founding of the California Missions, including those in nearby Jolon, San Luis Obispo, and San Miguel. Sadly, diseases from European foreigners wiped out much of the native population that lived here for so long.
With the independence of Mexico from Spanish rule in 1821, the missions and their property were sold or gifted to private citizens. In 1842, one such land grant called Rancho San Gerónimo went to Rafael José Serapio Villavicencio. Today, much of that grant's original 8,893 acres constitute the Estero Bluffs State Park.

Later, the land became property of a Swiss-Italian dairy farmer. (Those who visit Estero Bluffs can see a restored Aermotor windmill on the property, a remnant of Muscio's ownership.) Developers purchased the land in 1965 with a plan to build a resort and homes here. But Cayucos locals and neighboring communities came together to advocate for the conservation of this pristine section of coastline. As such, the trust for Public Lands bought the property and deeded it to the State of California in 2002. Today, the 353 acres of Estero Bluffs State Park are some of the most beloved and beautiful on the Central Coast.
Estero Bluffs Trail Overview
The Estero Bluffs State Park trail, also established in 2002, runs parallel to the rocky shoreline. Short connective trails run east-west, linking that main trail to Highway 1 and parking turnouts. Views of the bay and Morro Rock abound here, as do opportunities for wildlife viewing. A beach can be found near San Geronimo Creek, at the end of a rustic, rocky trail.
Plants and Wildlife
The Estero Bluffs State Park trail crosses coastal grasslands, as well as native scrubs, salt grass, sagebrush and seasonal wildflowers. Along the trail, see gray whales migrating south, December through March, or spy otters and harbor seals closer to shore. Find sea birds such as gulls, the Western snowy plover, cormorants and pelicans on the beach and in the sky. On the ground, you may see California king snakes, rattlesnakes, tree frogs or salamanders.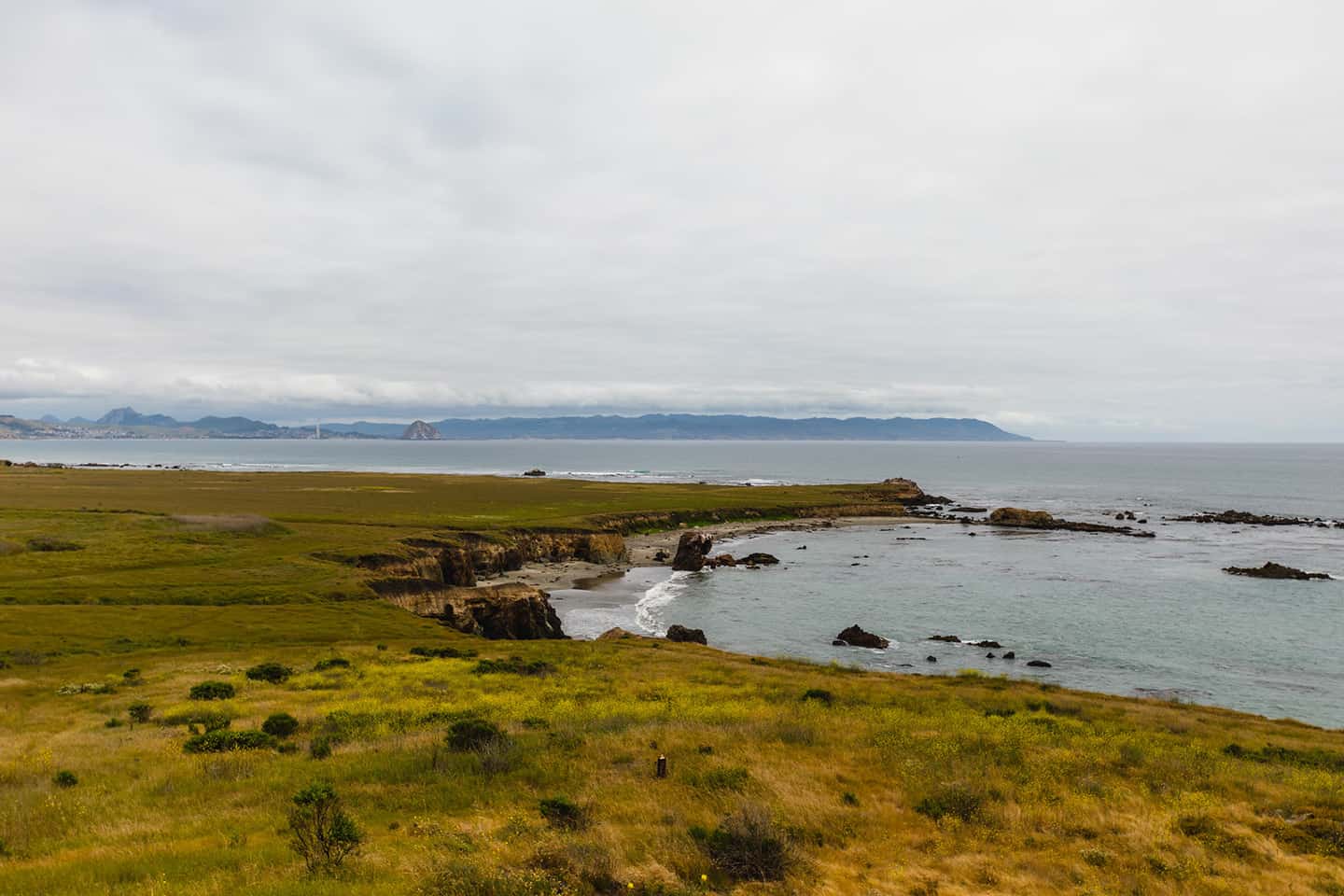 Tidepools in Cayucos
The Estero Bluffs offer a terrific place to explore tidepools. From the trail, scramble down the bluffs to the beach near San Geronimo Creek. There, you'll find exposed rocks and peaceful waters. Keep an eye out for limpets, mussels, and barnacles, as well as sea anemones, snails and hermit crabs.
Tidepooling tip: Watch where you step! In tide pools, walk on bare rock to avoid
crushing fragile tide pool dwellers, and keep away from seaweed – it's slippery! Please be mindful of the tidepool environment and leave critters in their natural home.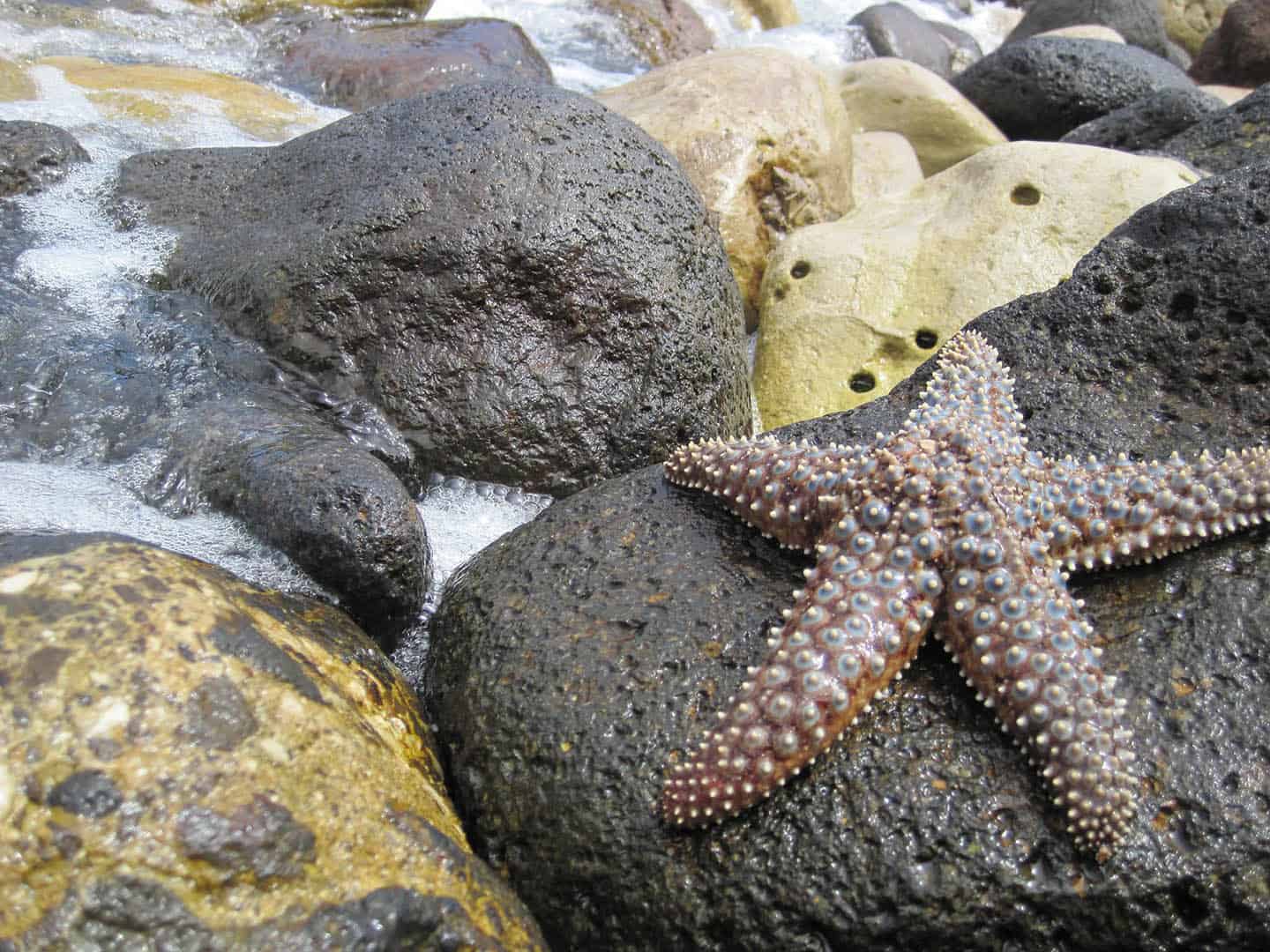 Estero Bluffs Trail Length
One way, the full length of the Estero Bluffs hiking trail is 4 miles. Lateral trails from Highway 1, however, make it possible to customize the length of a hike to suit the hiker.
Difficulty
The Estero Bluffs State Park trail is wide, flat, and suitable for all hiking levels.
Pet-friendliness
The trail here allows dogs only on leash. See more dog-friendly activities on Highway 1.
Directions and Parking
Find informal parking areas and turnouts north of Cayucos on Highway 1. Easy trail access and parking can be found at the intersection of Highway 1 and San Geronimo Road.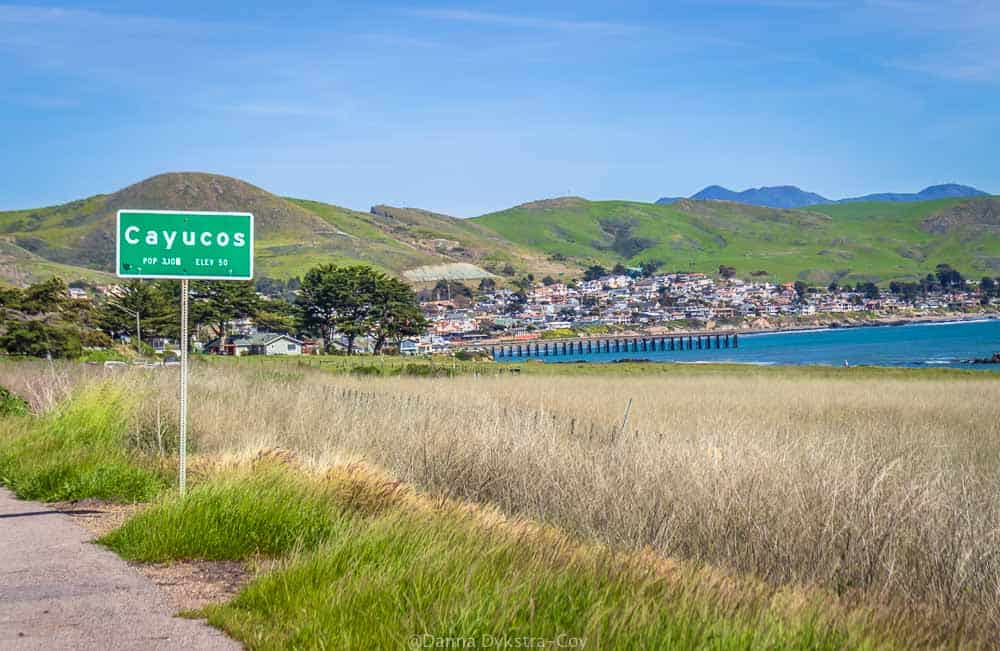 Estero Bluffs Coastal Clean-Up Day
As owner of a conservation easement in Estero Bluffs State Park, the Cayucos Land Conservancy (CLC) hosts an annual beach clean-up day. The morning of the third Saturday in September, locals and visitors turn out to rid the shoreline of debris and foreign objects. At previous clean-ups, volunteers have gathered over 200 pounds of trash in 3 hours, making the beach cleaner and safer for wildlife.
Reservations aren't required for this fun, feel-good event, but they are appreciated. Visit the CLC website for the sign-up page and detailed locations and times for meeting. Bring your own bucket or bag, and be entered into a raffle for Cayucos-centric prizes! And don't forget your sunscreen, hat, jacket, and water. Find Estero Bluffs Coastal Clean-Up Day on the Highway 1 Discovery Route Stewardship Travel Program.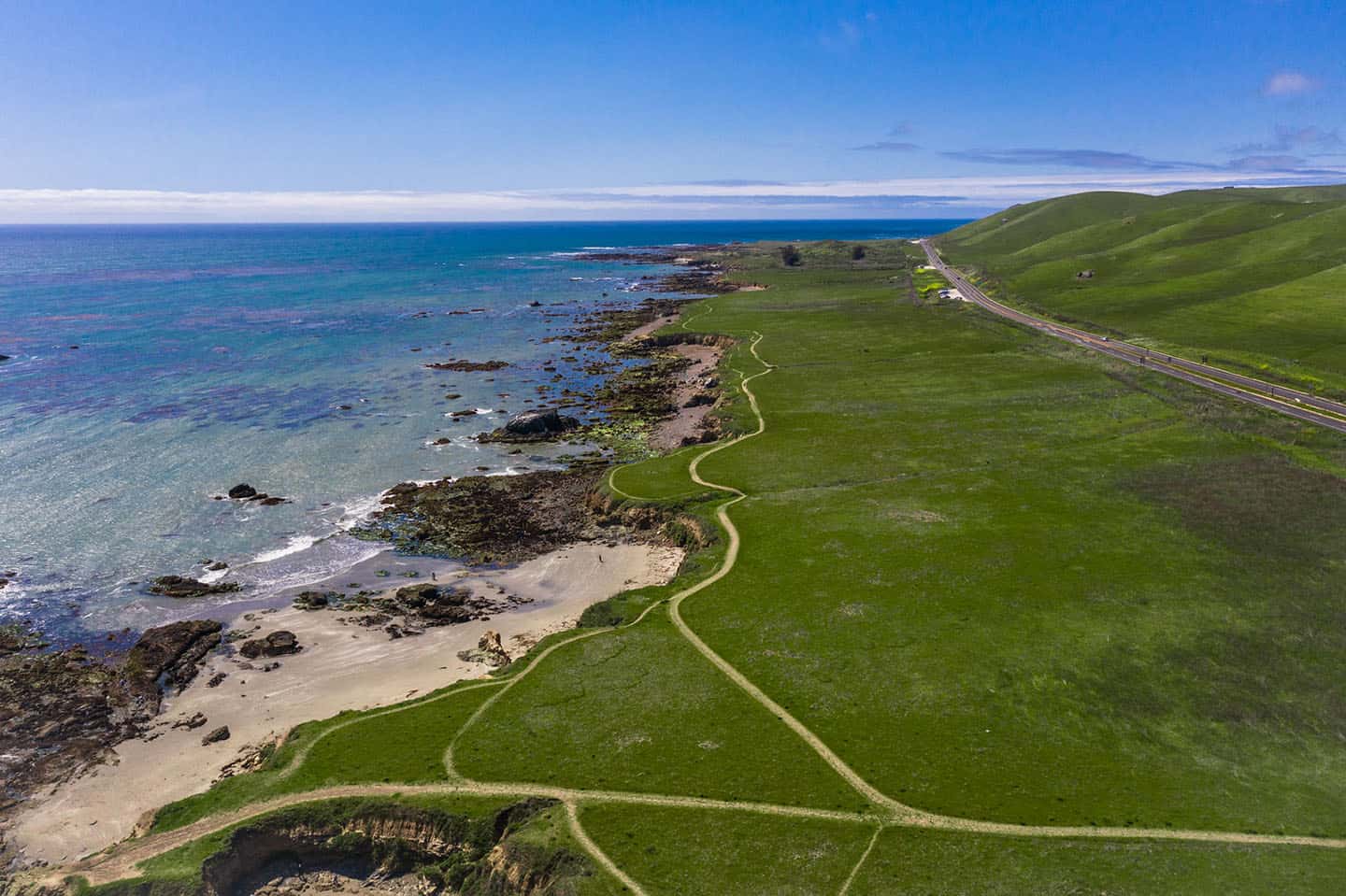 Checkout the Cayucos Activities Map