Looking for a good time in Avila Beach? You're in luck: this beachside community has a wealth of things to do for families, couples, solo travelers and dog travelers. For thousands of years, Avila Beach has attracted visitors looking to relax by its calm waters and experience the beauty of its landscape. Here, find outdoor activities like hiking and biking, shopping, spas, and dining organized as a basic itinerary that's perfect for an overnight stay. Traveling with kids? Find fun for the whole family in Avila Beach on our overview of family-friendly activities along Highway 1. Adventuring with Fido? If so, you'll both be pleased to learn about Avila Beach's many pup-tastic opportunities on our page about pet-friendly activities. Whether you have a taste for adventure, culture, wine, or good old fashioned play, you'll find plenty of things to do in Avila Beach.
Explore Things to do in Avila Beach
Ride the Bob Jones Trail
See Avila Beach on two wheels! The Bob Jones Trail is a favorite haunt for its flat, paved three-mile path and pretty scenery. If you bring your own bike, park at the trailhead on Ontario Road. If you don't have your own, you can rent electric bikes, scooters and mountain bikes at BoltAbout or Avila Beach Bike Rentals in town. From either direction, the trail passes through sycamore forests, alongside the Avila Beach Estuary, and past the beach. Along the way, stop to rest at a bench or listen to the sounds of birdsong in the trees. Halfway down the Bob Jones Trail, stop for coffee, tea, wine, or a bite at the charming Woodstone Marketplace at Avila Village. The inviting terrace is a great spot for breakfast, lunch, happy hour, or a snack any time of day. Also midway along the trail lies the Sycamore Mineral Springs meditation garden. Walk the labyrinth, put one foot in front of the other, and enjoy the presence and focus that comes with that simple action.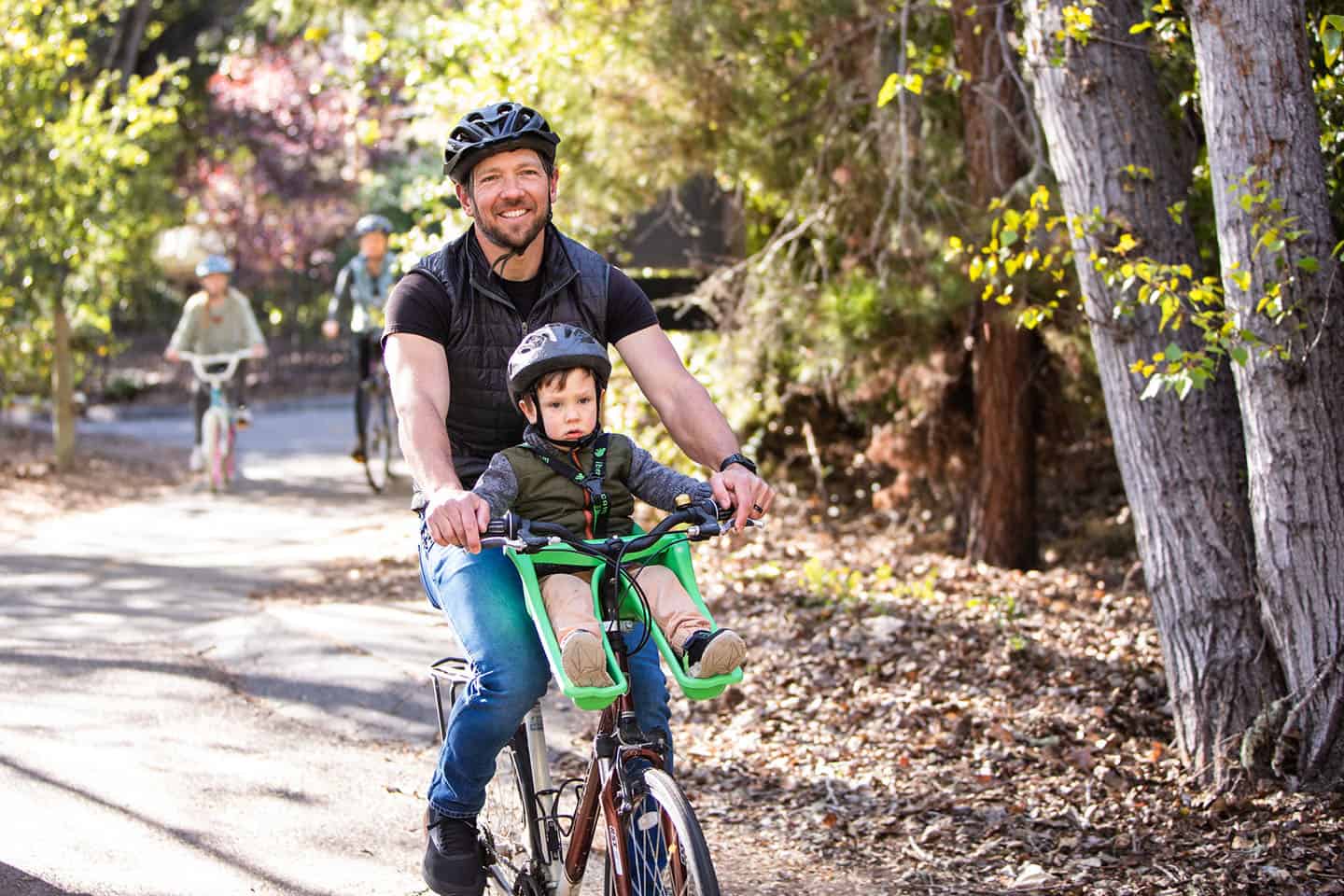 Lunch at the Avila Valley Barn's Smokehouse
Love the Bob Jones Trail? Take it to Ontario Road, hang a right, and turn your bike into the parking lot at the Avila Valley Barn. This rustic destination is a family-owned farm and fruit stand, with a petting zoo, gifts, preserves, and some of the best pies around. The barn also serves a wide range of food from the Smokehouse. Dig into pulled pork, tri-tip, chicken, or vegetarian chili, roasted corn on the cob or smoked artichokes for the plant-based crowd. The Avila Valley Barn also offers a huge farm-to-table selection of local goods, similar to a year-round farmers market. If you have time, buy a bag of lettuce to feed the goats (Rooftop Ralph is a local legend). You can also hop on the hourly hayride that travels out into the orchards and berry patches. It's a terrific way to see the whole farm and get off your feet for half an hour.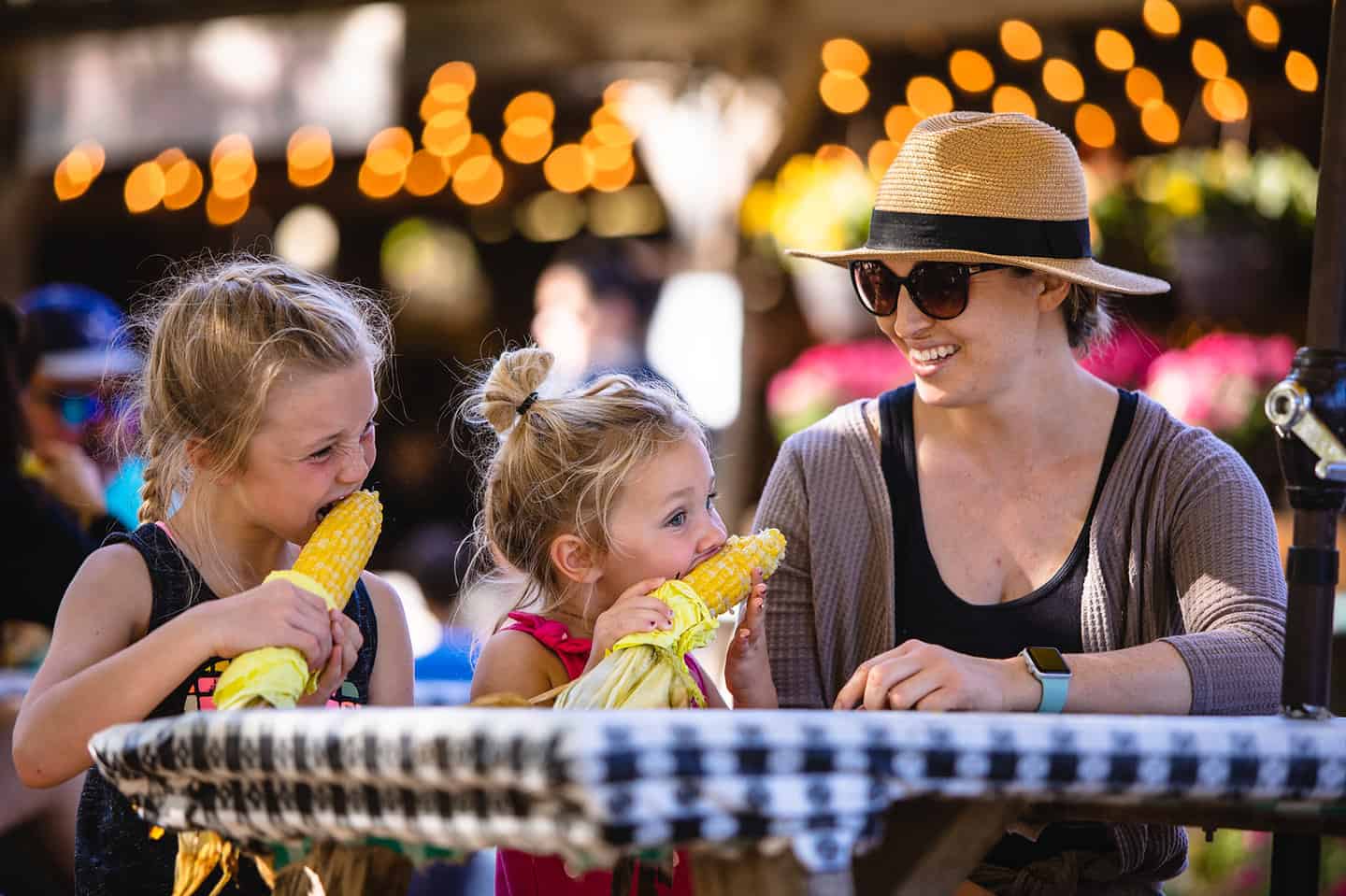 Hike from the Caves to the Ridge
Whether you're an avid hiker, an occasional one or a complete novice, Avila Beach has trails to get you into the great wide open. In fact, several of them are accessible from (or in close proximity to) downtown. One of Avila's most challenging hikes is the Ontario Ridge Trail, which covers 4 miles out and back, and gains over 1300 feet in elevation. All that work is worthwhile once you're at the top of the ridge, though. Expect vast views of the Pacific and San Luis Bay, the Harford Pier and Point San Luis. In the other direction, take in views of the coastline from Shell Beach and Pismo Beach to the Oceano Dunes, Nipomo Dunes, and Point Sal. If you'd rather see these views from your bike saddle,bring your wheels, as this is also a popular trail for mountain biking. For a different style of hike, adventurers will like the trail that travels down to an oceanside cave near Pirate's Cove. (Note that Pirate's Cove is a clothing-optional beach. Consider yourself warned!) You can even link the Ontario Ridge hike and the Cave hike for a longer excursion that takes in both.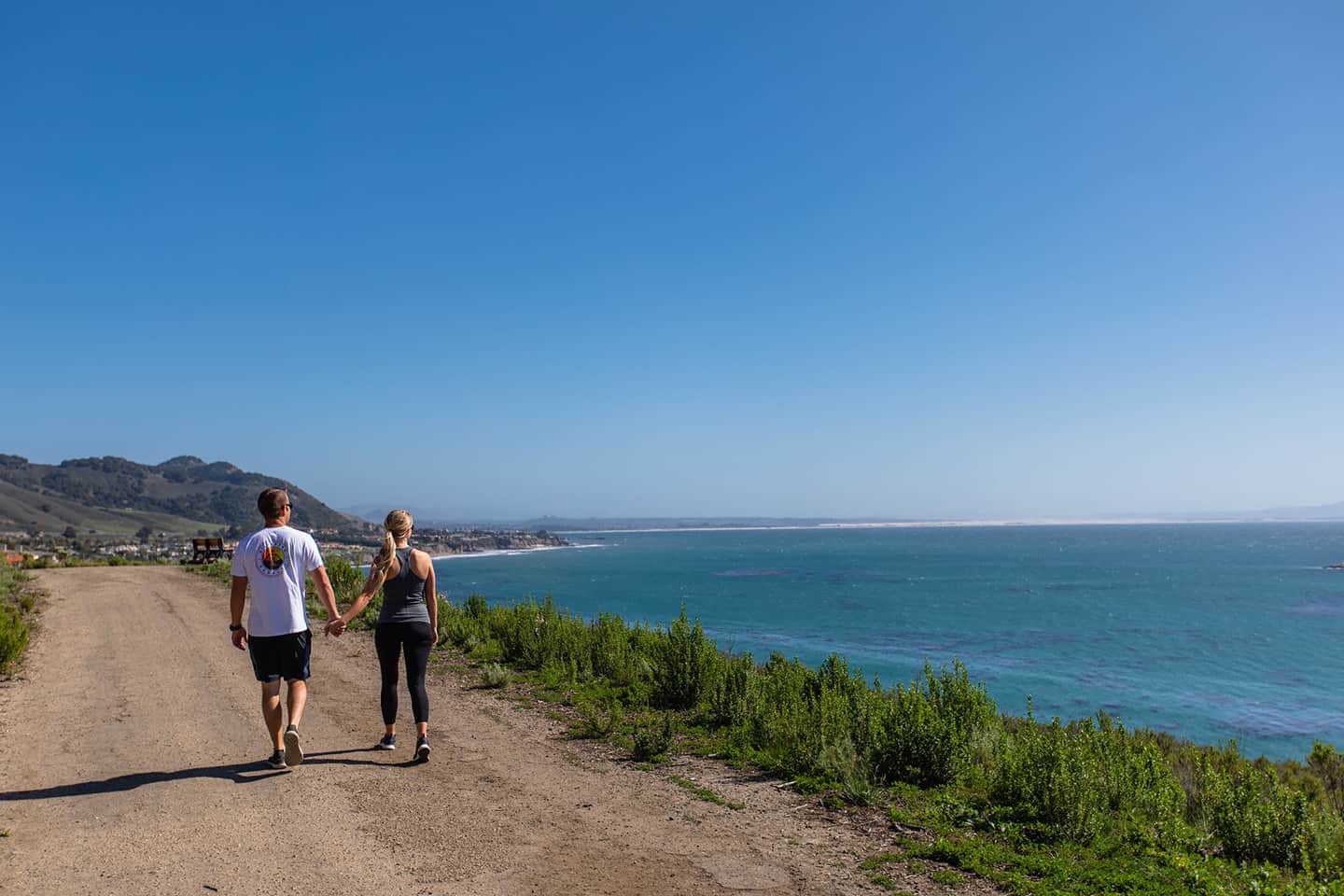 Romantic Sunset Dinner at Ocean Grill
Thanks to its hilltop position on Front Street, Ocean Grill is one of the best places to catch the sun setting over the Pacific. Remarkably, this restaurant offers ocean views from nearly every seat in the house! Considered one of the most romantic restaurants on the Central Coast, Ocean Grill specializes in fresh Italian cuisine, wood-fired pizza, and seafood. Similarly, the wine list has an Italian-American accent, with several wines by the glass and many more available by the bottle. Don't miss the opportunity to enjoy freshly-prepared favorites like Braised Beef Short Ribs Tortellini and Pesto Risotto with beautiful wine and a knockout view. This is the place to bring someone you love for a relaxed, rejuvenating meal. Several dishes are vegetarian and offer gluten-free options, including a Flourless Chocolate Cake Ganache for dessert, made in house.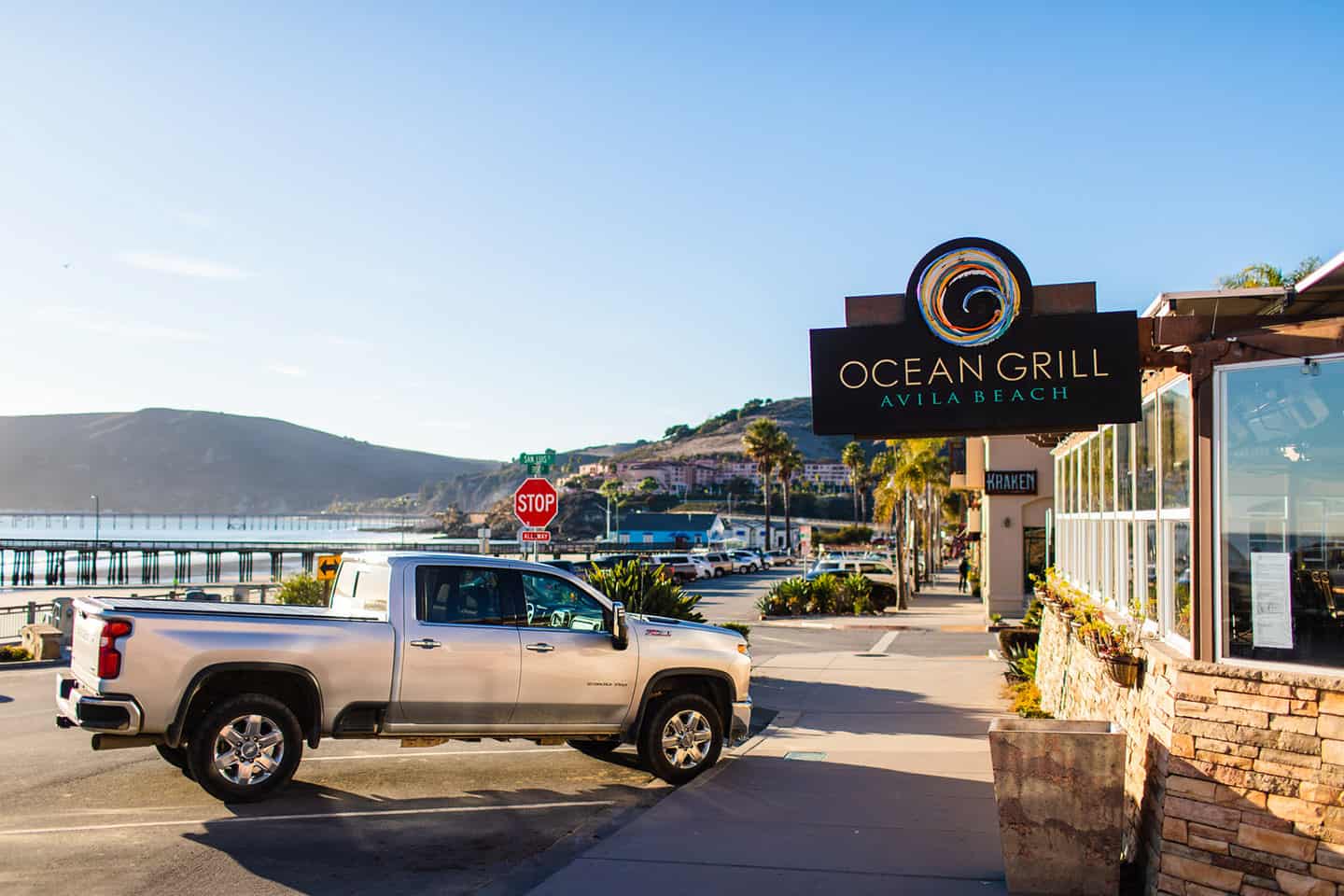 Morning Coffee while you Shop the Avila Promenade
With quaint boutiques lining the way and peerless views of the beach, is it any wonder the Promenade is a favorite local haunt? This pedestrian-only area comprises a stretch of Front Street between San Francisco Street and San Miguel Street, right downtown, steps from the sand. Find the comfy Kraken Coffee Company here, a coffee shop that serves excellent espresso drinks, coffee and tea, as well as pastries and other snacks. A great way to start the morning in Avila Beach? Pick up coffee and a bite at Kraken, then window shop (or shop-shop) along the Promenade. Try Under The Sea Gallery for fine art with a seaside theme, or Hats Unlimited for a wide array of hats to accessorize your look. Head to Footseas to check out sandals for the whole family, or The Sea Barn for swimsuits, sunglasses, and beach towels. Bonus points: if you're at the Promenade on a Friday, the Avila Farmers Market takes place here from 4pm to 8pm.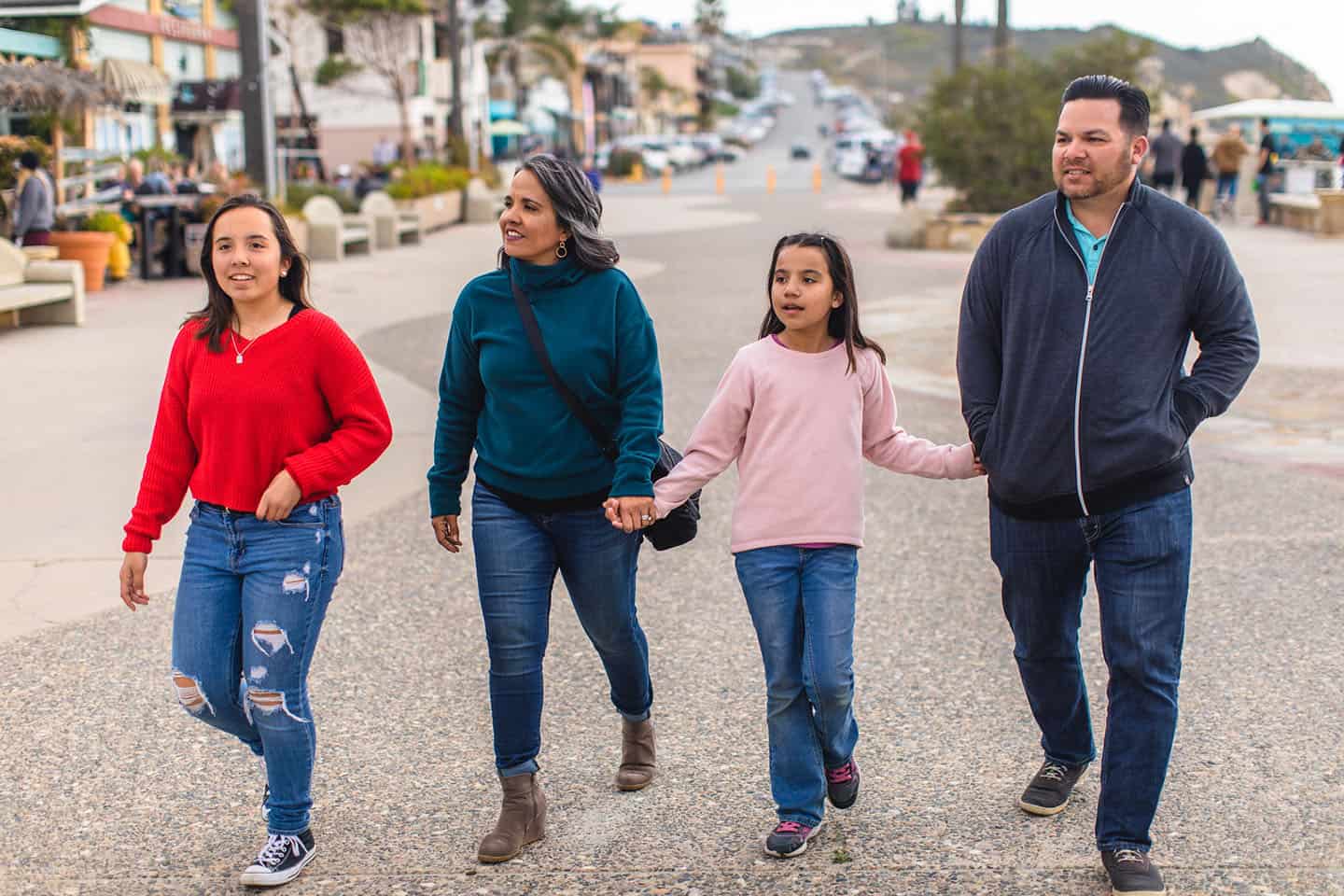 SUP the Piers
Avila Beach boasts three historic piers: the Avila Beach Pier, the Cal Poly Pier, and the Harford Pier—and all can be seen via paddleboard. For an easygoing route, start at the mouth of the San Luis Obispo Creek, which flows directly into Avila Beach and is always calm. Paddle into the creek through the Avila Beach Golf Resort, and it's likely you'll see Snowy Egrets, Ruddy Ducks, Sooty Shearwaters, or many other bird species. Then turn around and head back toward the ocean, this time heading toward any one of the three piers; you can even round the southern bend to Pirate's Cove. Soak up the laid-back vibes, lapping waves, birdsong, and maybe even the distant barking of a harbor seal. Avila Beach is the calmest beach in the area, so paddleboarding (and kayaking, if that's your preference) are very chill here. Paddleboards, paddles, and kayaks are all easy to rent via local outfitters Avila Beach Paddlesports or Central Coast Kayaks.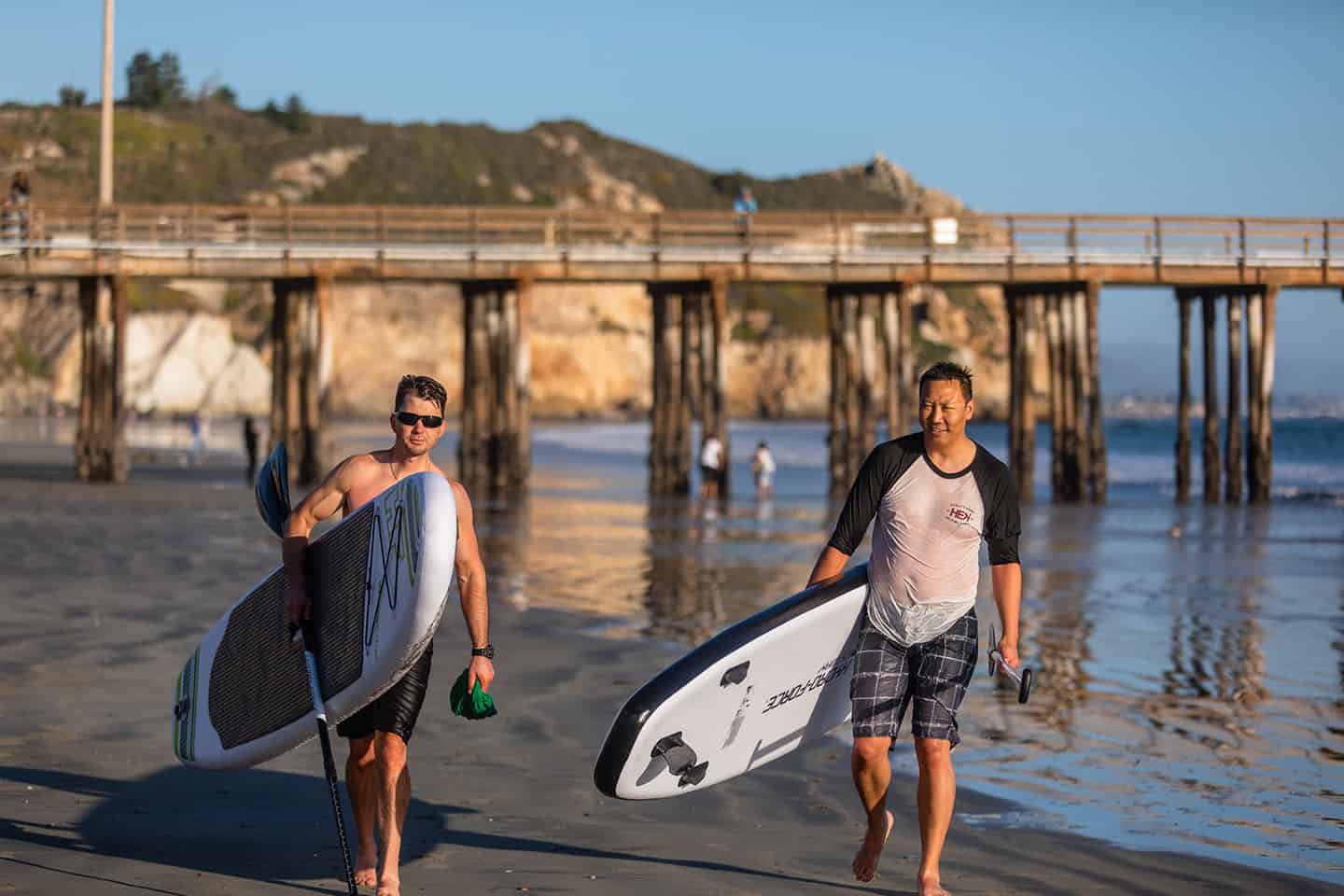 Recharge in a Hillside Hot Tub
When you see the hillside sycamore forest at Sycamore Mineral Springs, it's hard to believe such a restful, beautiful place exists. Not only does it exist, but it hosts a number of hot spring-fed semi-private tubs tucked away behind natural wood screens. Sycamore Mineral Springs is a resort, hotel, and day spa, but you don't need to be a guest or get a treatment to access the tubs. They can be rented by the hour—a perfect way to wind down after a morning hike, ride, or paddle-out—and accommodate between one and five people. Let your muscles melt as you relax into the sounds of the forest. The lobby carries beer, wine, and other drinks to bring to the tubs, if you want to imbibe while you soak, and loans out towels. Insider tip: a half-hour soak in the tubs is included with any treatment at the Sycamore Mineral Springs Spa.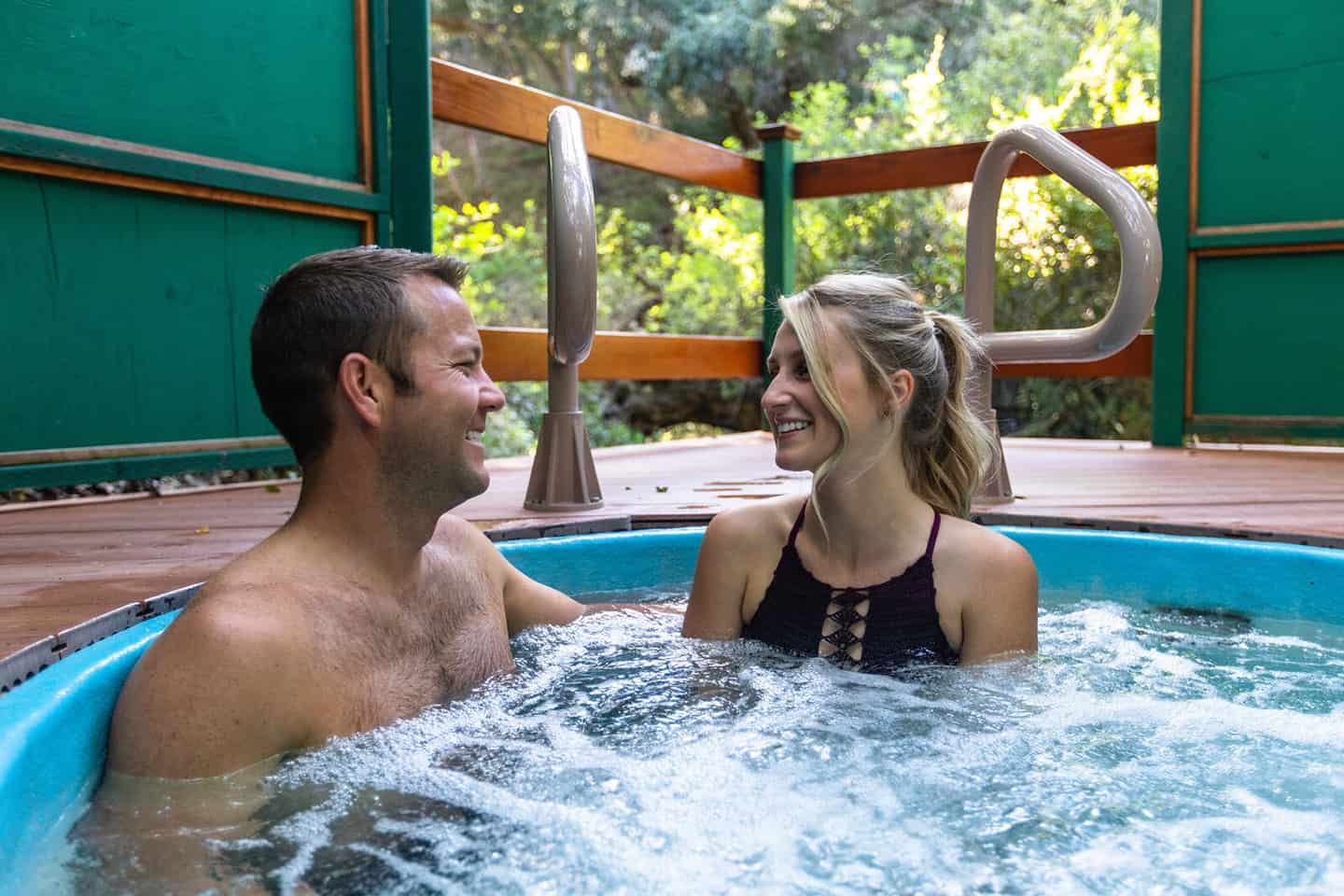 Take a Zodiac Tour of the Harbor
Seeing Avila Beach and the coastline from sea is a completely different experience from hanging out on shore. Enjoy exploring the many hidden treasures tucked along the coastline with a tour aboard a Zodiac boat out of Port San Luis. SLO Tours offers a Zodiac Adventure Tour that departs from Port San Luis Pier (also known as Harford Pier). The vessel travels to natural landmarks like Pillow Basalt Lava Rock, Smith Island, Lighthouse Beach, and Whalers Rock. Other destinations on the tour include Otter Town, the Avila Sea Cave, Pelican Lane and Sea Lion Jetty. Kids and kids at heart will get a thrill when the captain takes the boat full-throttle—so be sure to bring your sense of adventure! The tour takes one hour, and the boat can accommodate up to eight people who are willing and able to hang on tight. Local tip: Wildlife lovers can book a two-hour whale watching excursion off the Avila coast with SLO Tours as well.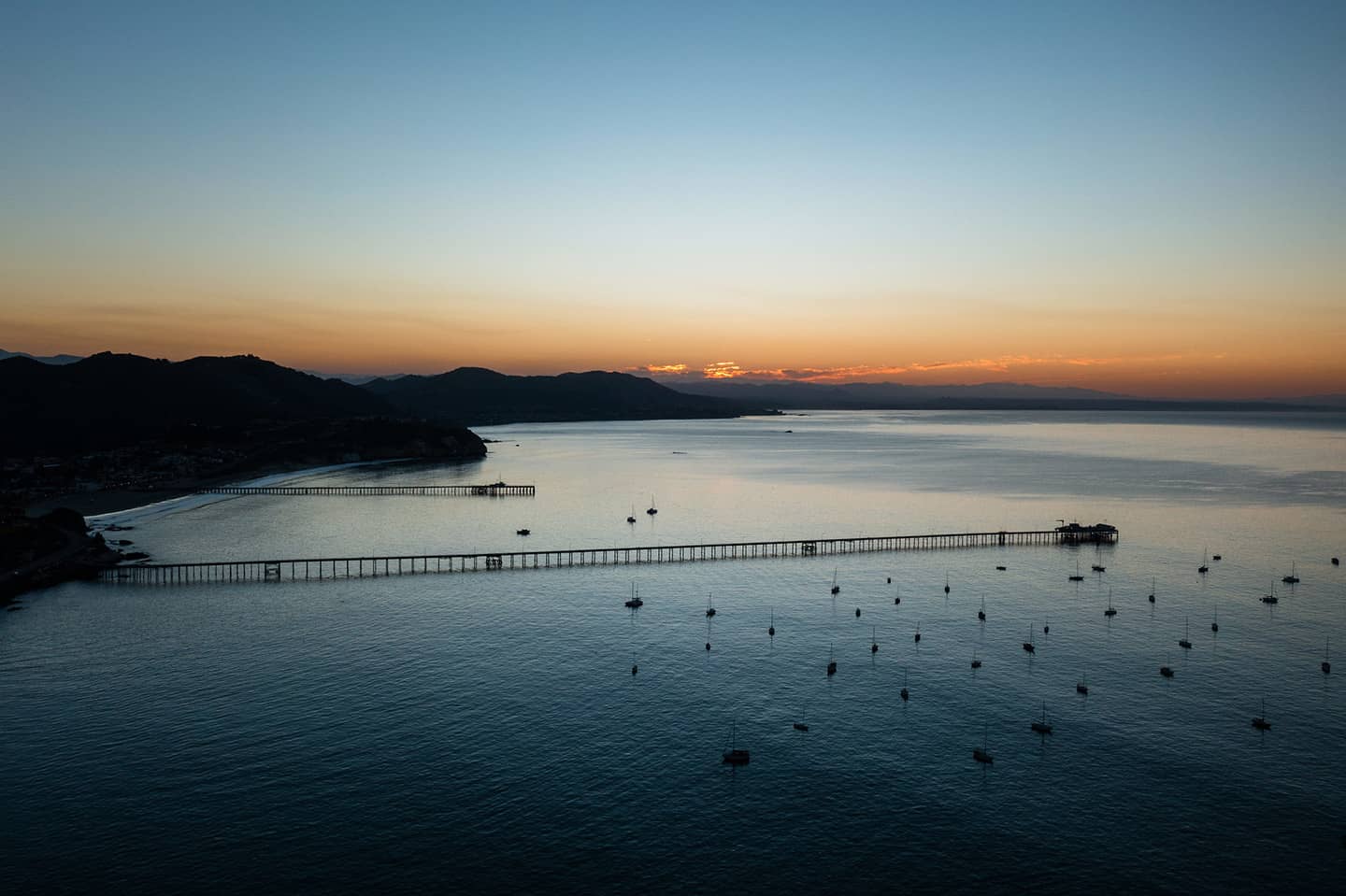 Grab lunch on the Harford Pier
If you're not in the mood for the hustle and bustle of Avila Beach and the Promenade, Harford Pier is a great place to get space. Just north of Avila Beach, Port San Luis is a working harbor and lesser-known spot that's no less charming. The pier was built in 1873 by entrepreneur John Harford, who helped the emerging settlement to become a powerhouse port. Today, it's home to privately-owned watercraft and commercial fishing vessels. Walk down the pier and watch the boats come in with their haul, much of which is cleaned and fileted right at port. Then taste some of the locals' catch at Mersea's, a seafood restaurant located right on the pier, overlooking the ocean. Dine on the freshest clam chowder, Shrimp Louie, fish tacos and fish and chips. The restaurant has a children's menu and also serves beer, wine, and cocktails. After lunch or dinner, walk to the other side of the pier to watch the harbor seals and sea lions up close as they bark and bask in the sun.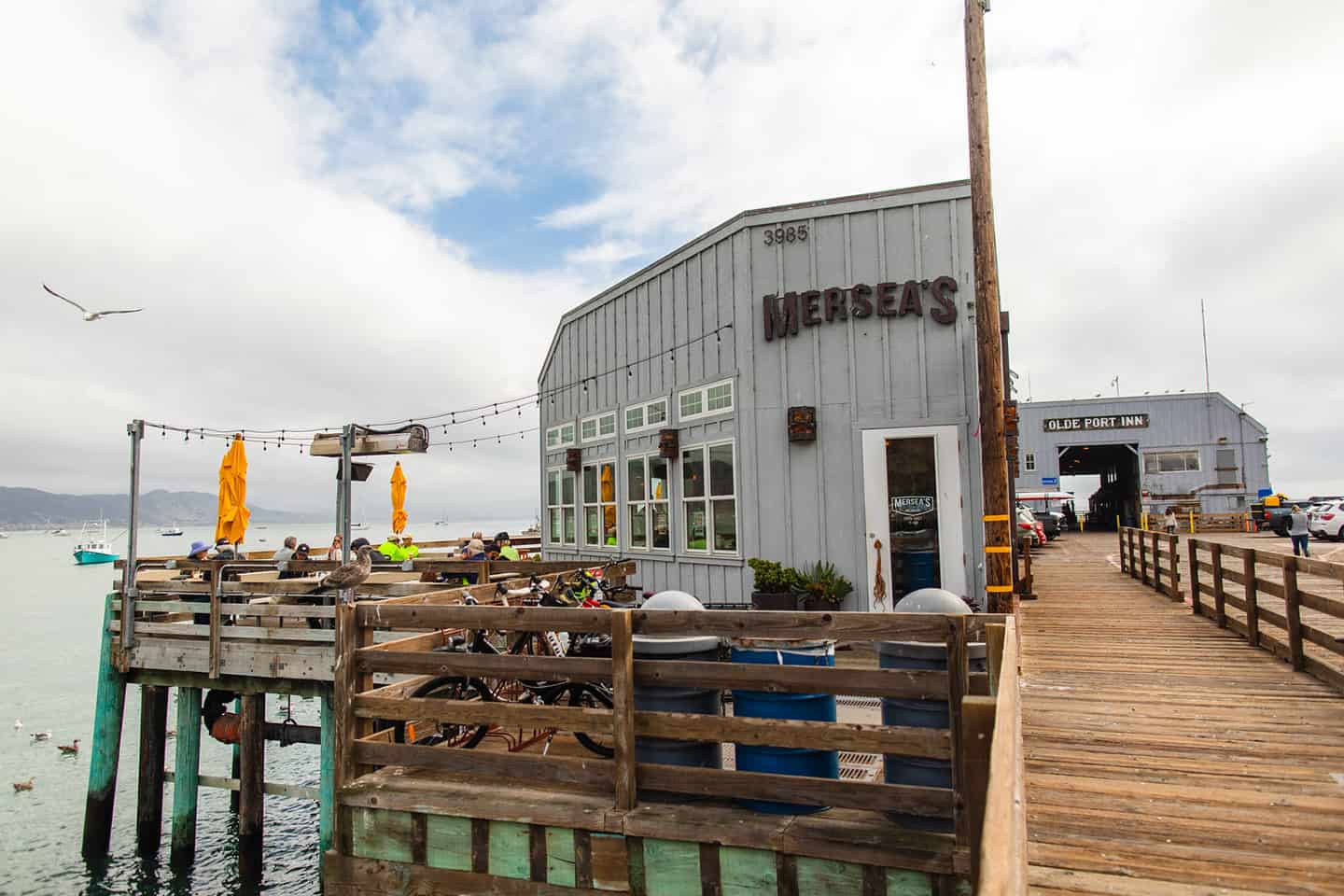 Stewardship Travel for Good
Want to connect more deeply with the charm, natural history and heritage of Avila Beach? Consider engaging with an activity that strengthens the community and shows that you care. Called Stewardship Travel For Good activities, these experiences bring you closer to the heart of Highway 1 and support its people and places, too. Try a Point San Luis Lighthouse history tour, which immerses visitors in the world of a 19th-century lighthouse and funds operations at the historic landmark. Or feed the sharks at the Central Coast Aquarium, the admission fee for which supports the aquarium's conservation and education efforts. You can even improve conditions at the beach with a beach clean-up kit and commemorative tote bag, available at several Avila Beach businesses. Take your journey to the next level and allow moments like these to deepen your care and affection for this special place. Every moment you spend is one that benefits it directly.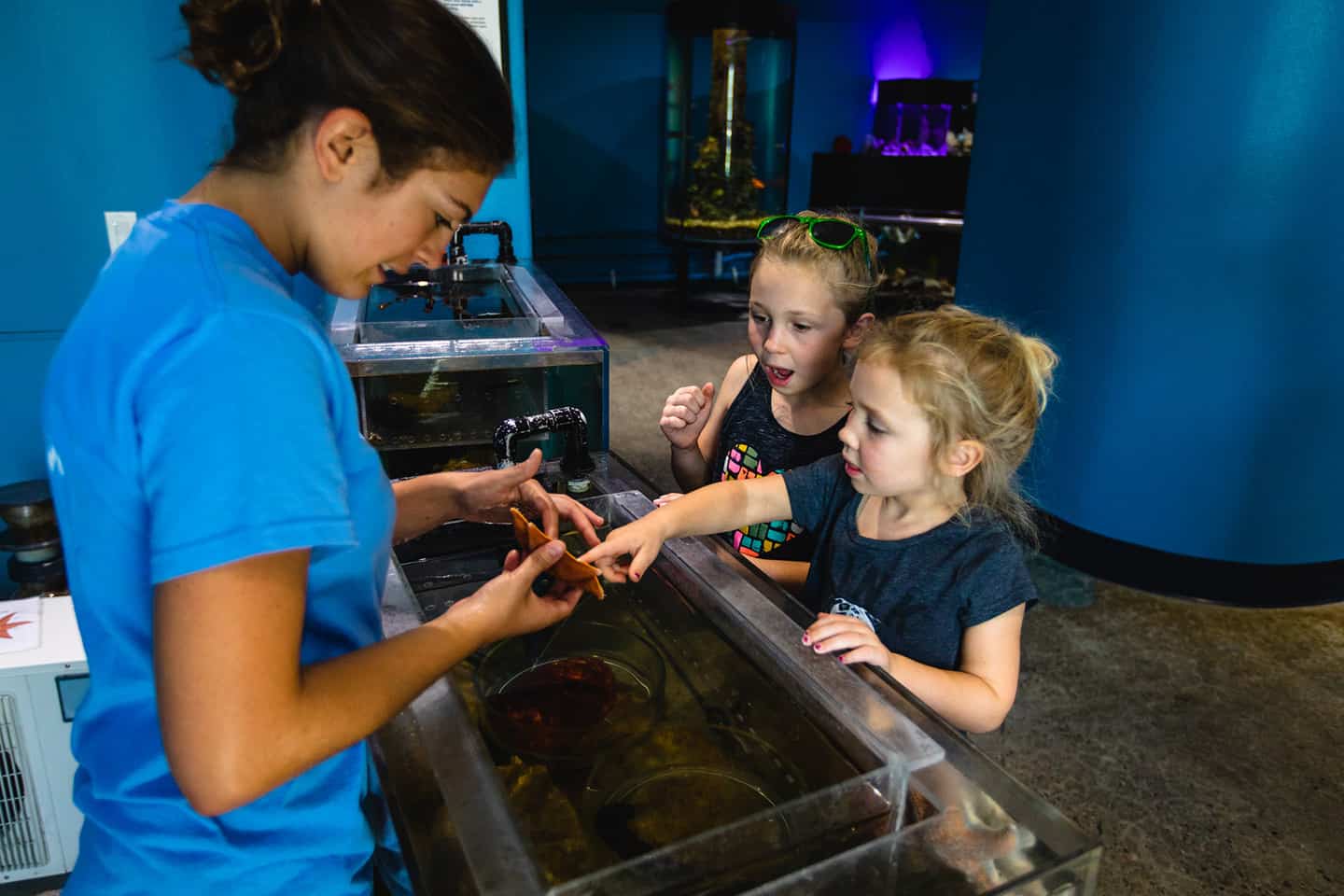 Where to Next?
Head East to Edna and Arroyo Grande Valley
Eleven miles east of Avila Beach lies the Edna Valley, home to some of the finest boutique wineries in the state. Drive a little further and you'll reach the Arroyo Grande Valley, also a celebrated wine region with tasting rooms to discover. With rolling hillsides and rows of vineyards that extend for miles, these valleys offer a picture-perfect setting for a day of wine tasting. While you can try several varieties in Arroyo Grande Valley and Edna Valley wine tasting rooms, pinot noir and chardonnay are the stars. Make a picnic lunch (or pick one up in Avila Beach, San Luis Obispo or Arroyo Grande) to enjoy at one of dozens of wineries. You can also plan to eat lunch at the Sextant Winery Deli among the vines in Edna Valley. Want to enjoy the scenery on two wheels? The Edna Valley and Arroyo Grande Valleys are wonderful regions for road cycling, as well.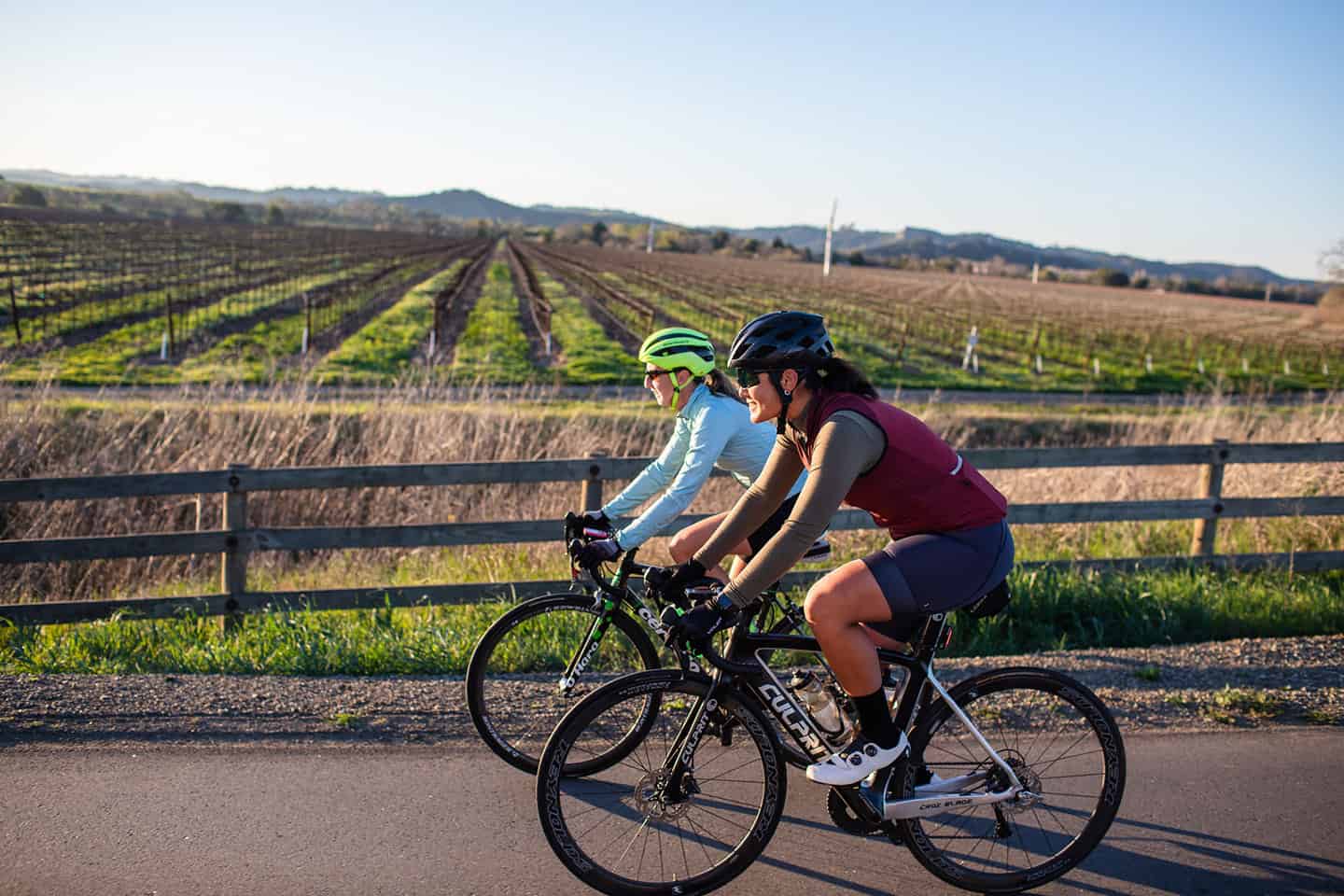 Head North to Cayucos
A laid-back, family-friendly beach town with serious surf and skate culture awaits in Cayucos, about 30 minutes north along Highway 1. While Cayucos shares its easy going personality with many other beach towns on Highway 1, it's anything but sleepy. The main attraction is Cayucos State Beach, where surfers get stoked, kids build sandcastles, and folks watch for whales from the historic Cayucos Pier. Surf shops, lessons, board and kayak rentals make it easy to get in on the action. A variety of charming cafes, bakeries and restaurants line Ocean Avenue—many with picturesque ocean views—just a block from the beach. Treasure hunters appreciate the fine antiquing available in Cayucos, where vintage furniture, collectibles, apparel, vinyl, and more can be found. (In fact, Cayucos has such a reputation for antiques that it hosts the Cayucos Antique Street Faire each year.) Walk the pier, shred at the beachside skate park, grab an ice cream, and take it easy in this sunny spot.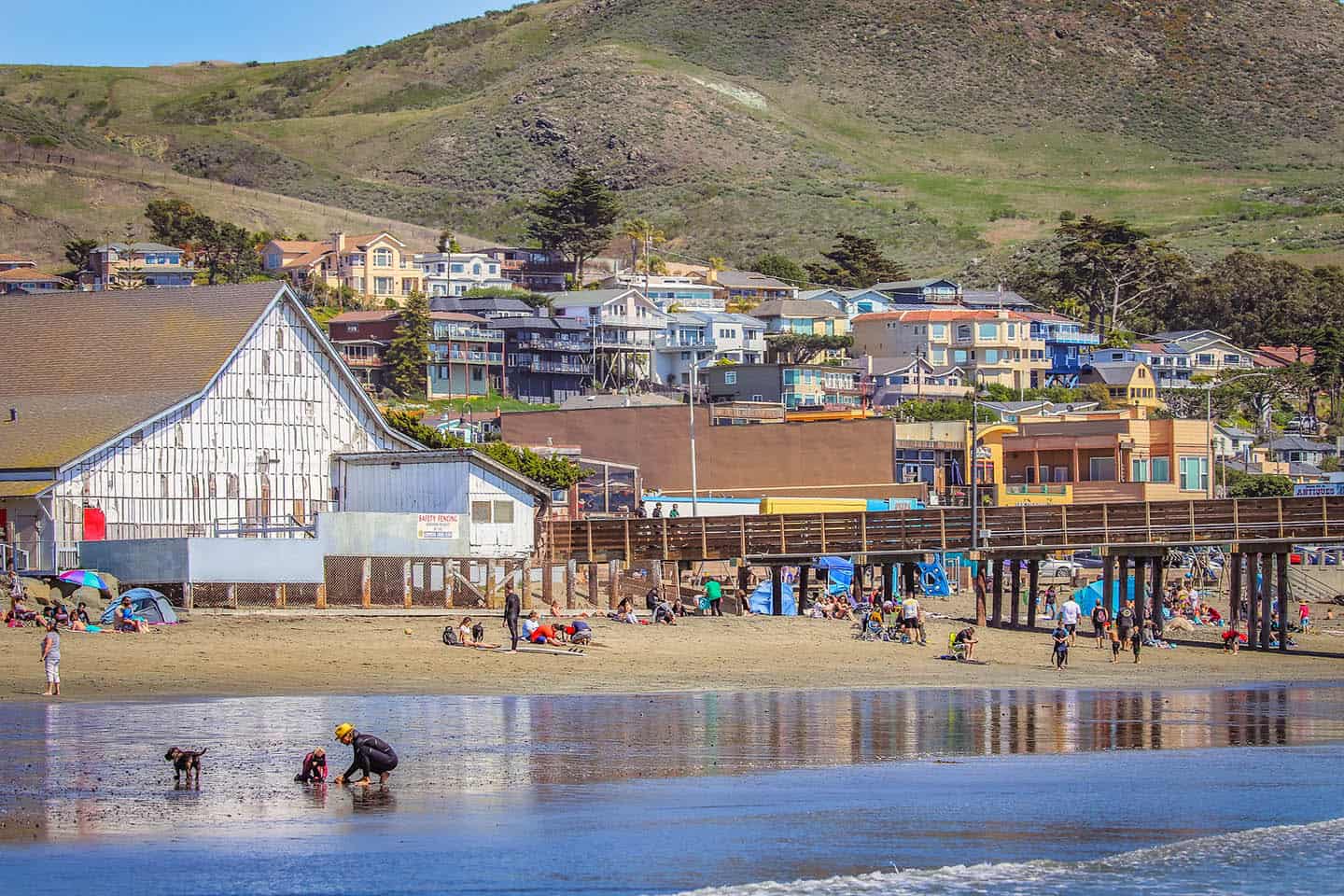 Head South to Oceano
It's all about fun in Oceano, 11 miles south of Avila Beach on the coastline. Families with kids will get a kick out of how much there is to do here; a whole day of all-ages good times awaits! Pop into the Monarch Butterfly Grove, a natural habitat where tens of thousands of pretty Monarch Butterflies migrate each year. Use the provided telescopes to see the eucalyptus trees covered in butterflies sunning their wings and fluttering among the branches. Then spend the day exploring the endless Oceano Dunes, where you can drive directly onto the beach. Set up in the sand, light a bonfire (which is also allowed), kiteboard, and spend time in the sun. Then end with dinner and an uproarious show at Oceano's Great American Melodrama, where the laughs don't quit. This is the perfect way to end a day with the family, going big where going big is easy.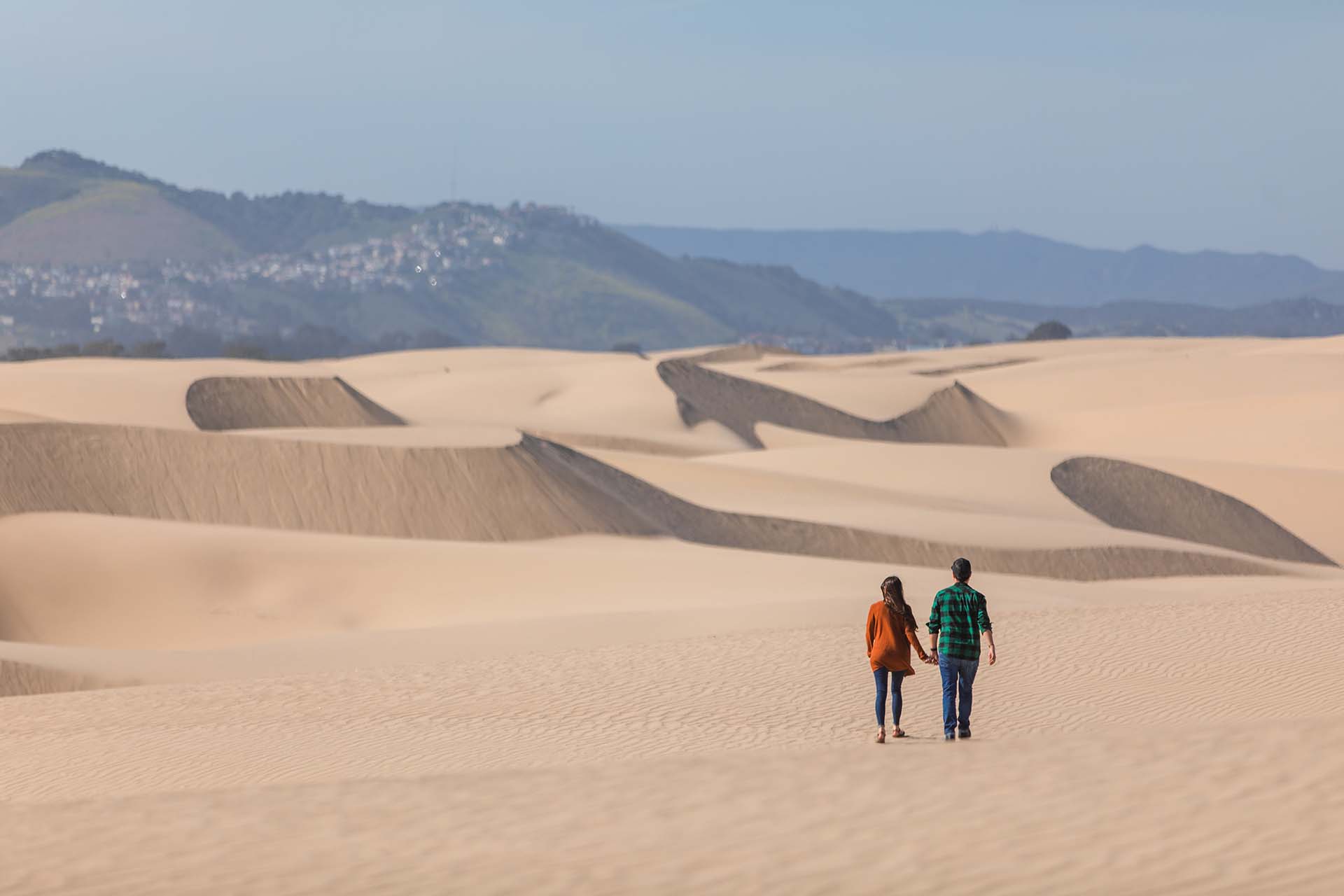 #AvilaBeach