Anyone who has been to Cambria will tell you: this is a healing, calming, and nurturing place. With miles of native Monterey pines, rugged coastline and bright blue sky, Cambria provides rest, rejuvenation, and tranquility to those who seek it. Spa, massage and wellness practitioners offer a very wide variety of experiences to complement any visit to Cambria. Take a turn on the massage table, whether for Swedish, deep tissue, reflexology, Esalen, or hot stone massage modalities. Facials run the gamut from traditional styles to reflexology, hot stone, laser/light therapy and gua sha. Saunas, dry brushing, aromatherapy, aquatic therapy, yoga, waxing, essential oils and herbs — whatever helps integrate the body and mind, you'll find it here. Choose one treatment a la carte, or make an entire weekend out of self-care, pampering, and seeking your optimal health. When you visit, be sure to save time for hitting Cambria beaches, taking a hike, and finding your favorite farm-to-table eatery. This is time just for you: savor it!
Discover Relaxation in Cambria
Vyana Wellness Collective
This group of like-minded wellness practitioners focus on a wealth of different therapies to promote health, alignment and relaxation. Come in for a specialized massage, performed by knowledgeable therapists with organic products. Choose from a variety of modalities, including therapeutic massage and elite massage, both of which are available as couples' massage, as well. Another style, assisted stretching, softens muscular and fascial tension with deep stretches aided by massage therapists. Foot fusion relaxes hard-working feet with reflexology, shiatsu, and acupressure, performed while you melt in a reclining massage chair. All massages include dry brushing, aromatherapy, essential oils, hot towel compresses, and hot stone treatment at no extra charge. Add-ons can include a gua sha mini facial, CBD salve, or detoxifying pedicure. The collective also hosts classes and special events, such as sound healing, mindfulness meditation, yoga, dance, and body conditioning. Guests can also try Yomassage, a method that brings healing touch to held poses in a group setting. Vyana Wellness Collective clients can also hire therapists to travel offsite for treatments, including in lodging properties.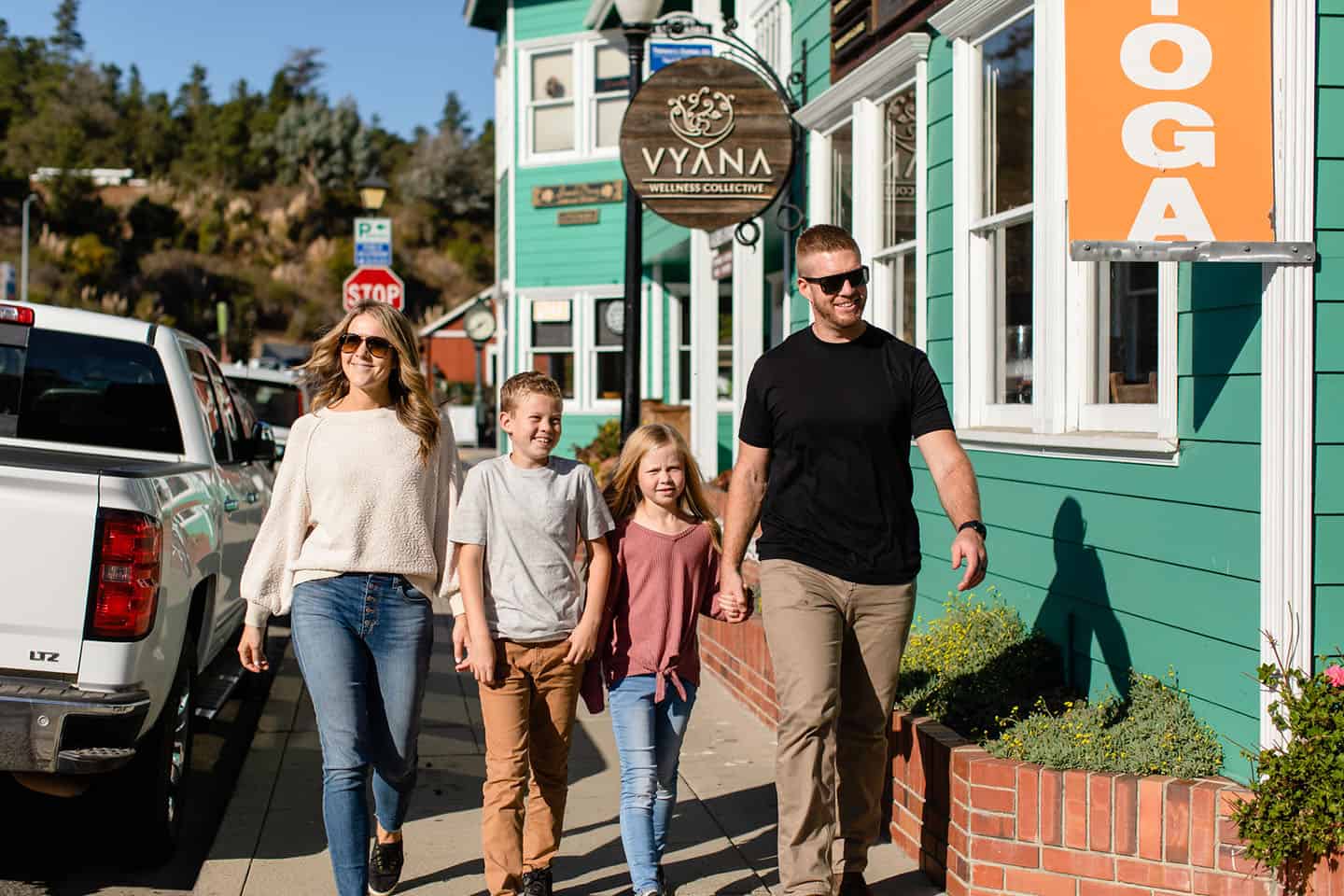 Just like a cozy nest tucked high into a tree, Nest Day Spa occupies the highest floor of El Colibri Hotel by Moonstone Beach. El Colibri means "hummingbird" in Spanish; the nest at El Colibri is a restful hideaway for those who struggle with slowing down. Make your way to the top floor of the elegant hotel, and enter a sanctuary of peace and renewal. The Tuscan-style decor, candlelight and aromatherapy provide a quiet ambiance for making the most of your treatment. Choose from a wide variety of options here, including traditional relaxing Swedish massage, or a deep tissue therapy. Treat your feet and hands to healing reflexology as an add-on to your massage. Other additions include aromatherapy and warm stone massage. Before or after your treatment, head to El Colibri's outdoor jacuzzi or steam sauna; they're both included with your visit. The Nest also makes spacious separate bathrooms and showers available for guests.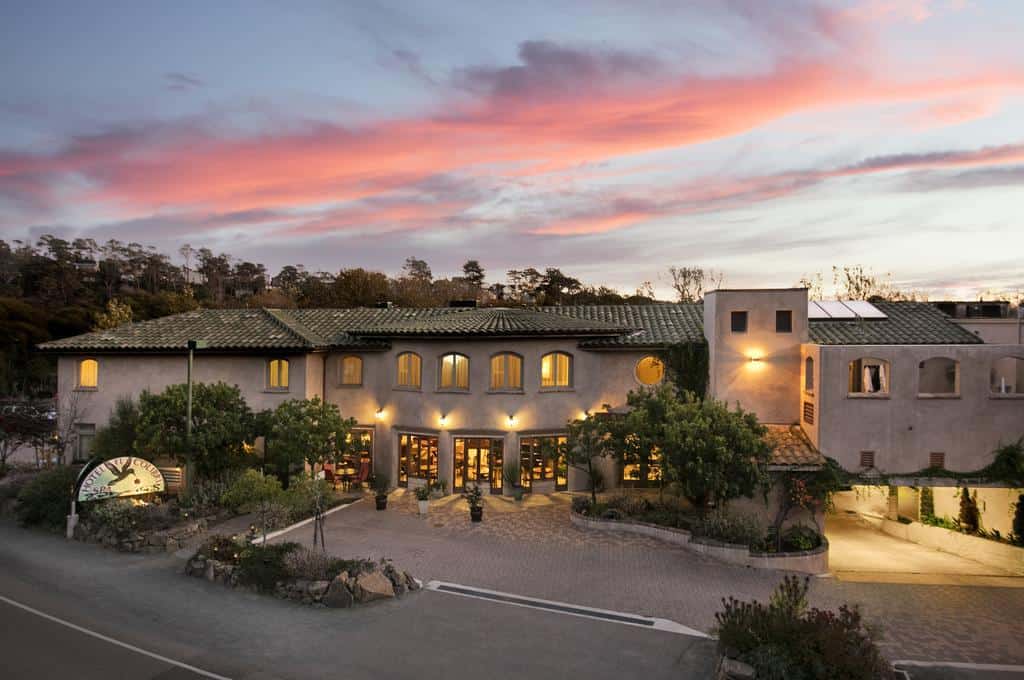 This peaceful place is named after Cambria's famous Moonstone Beach, whose smooth pebbles appear to be from another world. "Another world" is exactly where owners Nancy and David Lackman want to send their guests with each treatment at Moonstone Day Spa. Certified Massage Therapists, Nancy and David focus on the health and wellness of each of their clients, and have done for decades. Modalities here include reflexology, Swedish massage, deep tissue work, Reiki, Shiatsu, and aromatherapy. The Lackmans also offer Watsu Water Therapy, a modality that uses the day spa's aquatic therapy pool for rehabilitation from injury. Jade stones foraged from in and around Cambria provide the heat for hot stone massage, releasing tension on the back, legs and temples. All massages and treatments are performed with pure essential oils, and a foot massage can be added at an additional charge. Ask about bringing in your friend or loved one for a melting couples' massage, too.
True Skin Facial Spa focuses on clinical-strength skincare with pharmacist-formulated products that work at a cellular level to improve texture, tone and appearance. Their treatments lie at the cutting edge of skincare technology to uncover your best skin possible — your true skin! Look for deep pore cleansing treatments and clarifying facials for skin that is prone to acne, as well as anti-aging facials. These cleanse and exfoliate the skin, apply peptides and hyaluronic acid to hydrate the skin under a paraffin mask infused with collagen. Oxygen treatments bring 87 vitamins, minerals, enzymes and amino acids to the skin and infuse it with hydration. The skincare spa also offers chemical peels using Sanitas products, including glycolic acid, salicylic acid, lactic acid, and TCA peels. Indulge in dermafile exfoliation, which uses crushed cosmetic diamonds to gently smooth skin to a velvety texture. Waxing for brows, lip, chin, face, and underarms is also available here.
Like so much of Cambria and Highway 1, the Sojourn Spa lies tucked in amidst the trees: pine, redwood, and cypresses. Located at the Cambria Pines Lodge, Sojourn Day Spa offers a restful hideaway set against the picturesque backdrop of Cambria's natural beauty. This is a classic day spa, with treatments to relax,  soothe, and rejuvenate. Indulge in a traditional Swedish massage to relieve stress, tension and pain. Available for 60 or 90 minutes, this signature massage includes aromatherapy, a warm facial compress and warm stones. The Radiance Facial uses a selection of Glo Therapeutic and Yonka of Paris products to cleanse pores, hydrate, firm and lift. At 60 minutes, this botanical facial includes massage for the neck and feet. Ninety minute facials include massage for the back, neck, shoulders, hands and feet. Massages and facials can also be performed side-by-side for partners, friends, and loved ones. Give and receive the gift of relaxing together in this special soothing place.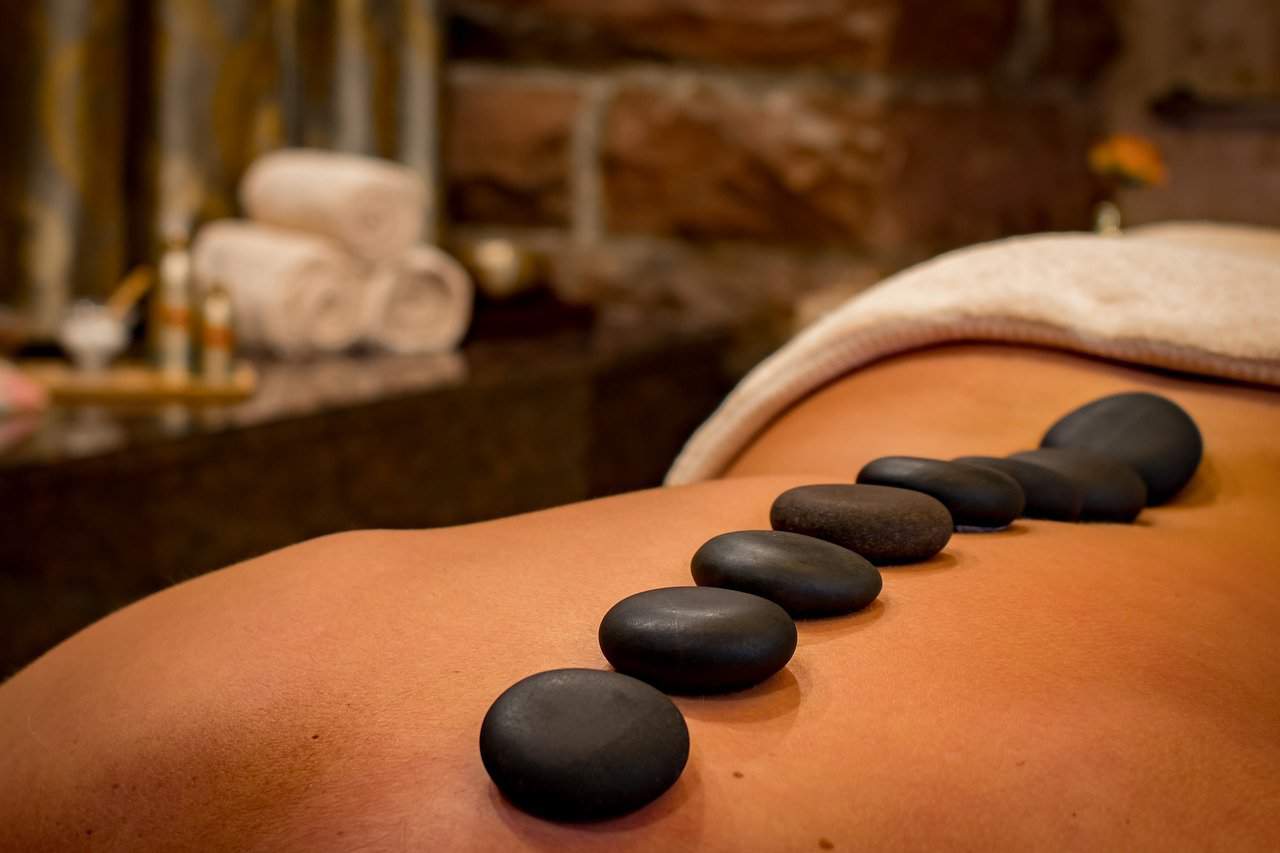 Healing Hands of Happy Hill Massage
At Healing Hands of Happy Hill Massage, owner Dianne Brooke has helped guests and clients feel their best since 1999. Dianne specializes in integrative massage featuring Swedish and Myofascial release modalities. She also offers Lomilomi massage, a traditional Hawaiian modality designed to restore and heal the body through intuitive, compassionate touch. These massages can be stand-alone 60-minute services, or can include a body scrub for a 90-minute indulgence. Mothers-to-be can opt for prenatal massage and pampering here, or at the offsite location of their choice. Other services include seated massage for targeting problem areas like the shoulder, neck and upper back. Foot massages can be 30 minutes long with reflexology, or one hour long with a tranquil foot soak and scrub, plus reflexology. Dianne crafts all her own products from pure, organic ingredients — a feature unique to her practice. Whether you come for a tune-up or stay for a couple hours, the Healing Hands of Happy Hill will restore, renew, and rejuvenate.
A visit to Spellbound Herbs Gift Shop and Garden in Cambria affords the opportunity to indulge your five senses. The shop is located within what was once a homestead built in the 1870s — a historic spot that's cozy and familiar. Here, expect to find a unique selection of products intended for health and wellness. Spellbound offers bath salts, essential oils, massage oils, and candles, all of which serve to relax the mind and calm the spirit. The shop sells books on gardening, cooking, crafting, and children's interests, plus gifts for those who appreciate simple pleasures and natural indulgences. Check out the wide selection of greeting cards, as well as the potpourri room, where apothecary jars hold a variety of soothing scents. Fans of fairies, imps, gnomes, dwarves and elves will enjoy the vast selection of fairy house decor, accessories, and figurines. Head to the pretty yard behind the shop to see some of the pieces displayed in a large fairy garden.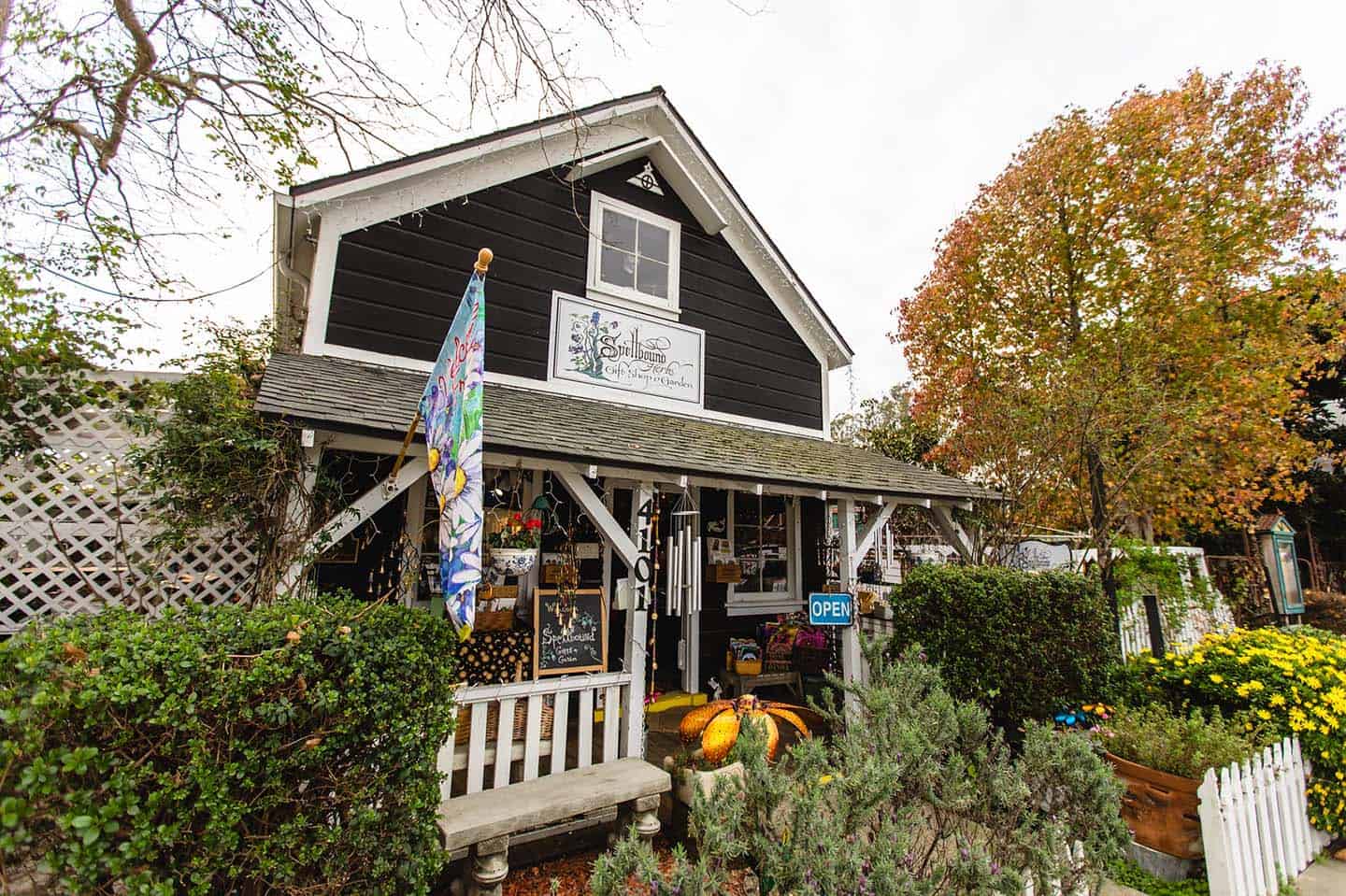 Venetia's Skin Care Studio
The focus at Venetia's Skin Care Studio is facials customized for each individual's specific needs. Licensed esthetician and owner Venetia Morgan begins every treatment with an intake of the client's skin. This is followed by a consultation on treatment options, like age correction, toning, calming, decongestion and acne, etc. Then, she treats the face, neck, and shoulders to pore-cleansing and exfoliation, massage, and personalized masque. Afterward, Venetia takes the time to advise on a client's skincare routine so as to bring the benefits of a good facial home. All facials are performed with Eminence Organic Skin Care products, crafted in Hungary and known for their purity and natural effectiveness. Venetia also offers services like brow, face, and leg waxing, as well as makeup for special occasions. Located in Cambria's West Village, Venetia's is a calm, luxurious spot where rest, health, wellness, and self-care take priority. Treat yourself to "me time" here and walk away renewed.
Verde of Cambria sources over 60 high-end luxury teas for the tea enthusiast and everyday tea drinker. Whimsical and eclectic, the shop specializes in flavored herbal teas. Varieties range from Hibiscus Berry and Almond Biscotti to Peach Ice Cream and Vanilla Berry Truffle. Coffee is on offer, too, once again featuring unusual flavored varieties like Cookie Doodle, Tropical Peach Passion and Vanilla Nut Swirl. An array of boutique-sourced raw honey complements the tea list, including varieties like clover, lavender, and wildflower honey. Look for tea and coffee accessories here, too, like tea kettles, strainers, mugs and more. In fact, Verde stocks an ever-changing selection of vintage teapots and tea sets that they've "rescued." Peruse these one-of-a-kind remnants of tea times gone by, and maybe even purchase one to add to your collection. Throughout the shop, enjoy the aromas of tea, as well as herbs, soaps, candles and lotions from purveyors both near and far.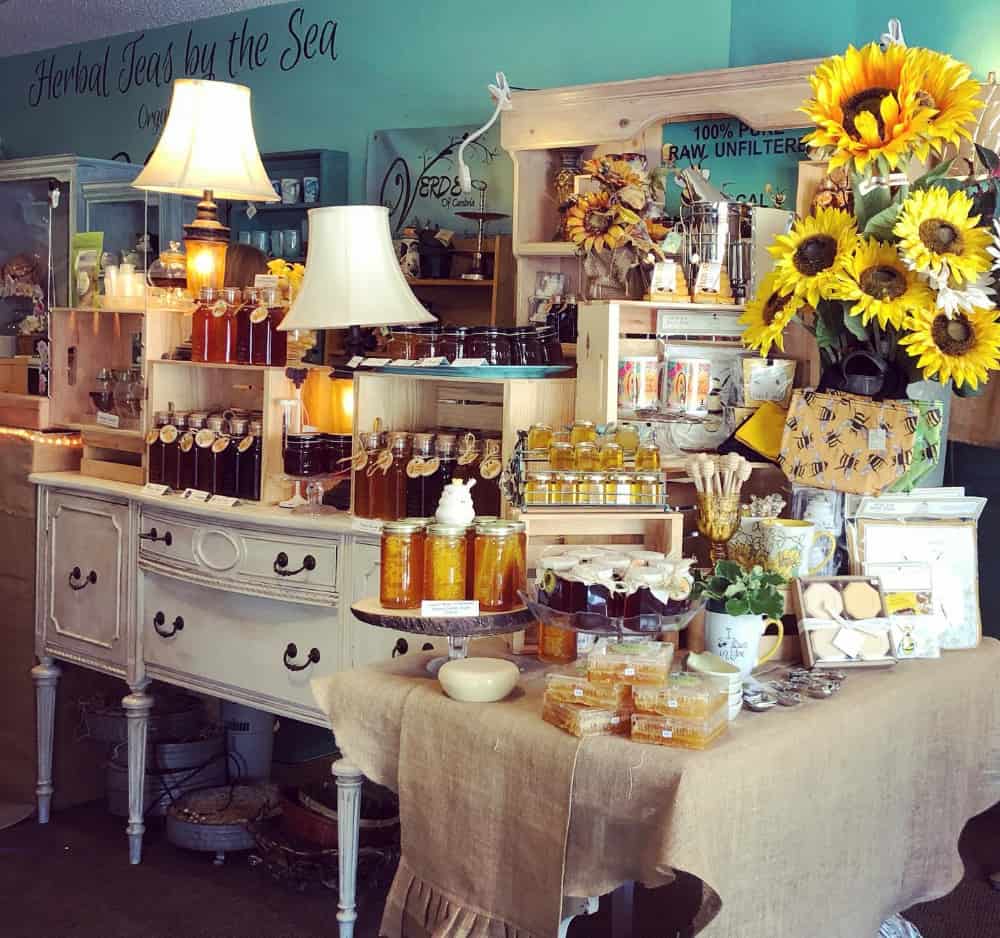 This popular massage studio was established in 2006 as a health and wellness center to serve residents and visitors to Cambria's West Village. The owner, Christa Bennett Thurman, has created a meditative, comfortable place where clients and visitors can put their daily concerns aside and melt. She brings a wealth of expertise to the massage table, with practice and training in multiple modalities. These include Swedish, deep tissue, sports, reflexology, reiki, prenatal, lymphatic, myofascial release, oncology, post-surgical and shiatsu/acupressure massage. In particular, Christa specializes in LaStone and Breema bodywork. LaStone Therapy combines stone massage and modern techniques to relax stiff muscles and improve circulation. Similarly, Breema bodywork emphasizes physical healing, as well as the integration of mental and emotional health. Therapy By The Sea perches on the second story, above bustling Main Street, like a tree house. The studio also lies within walking distance of Moonstone Beach, making this an especially convenient treat after a walk along the shoreline.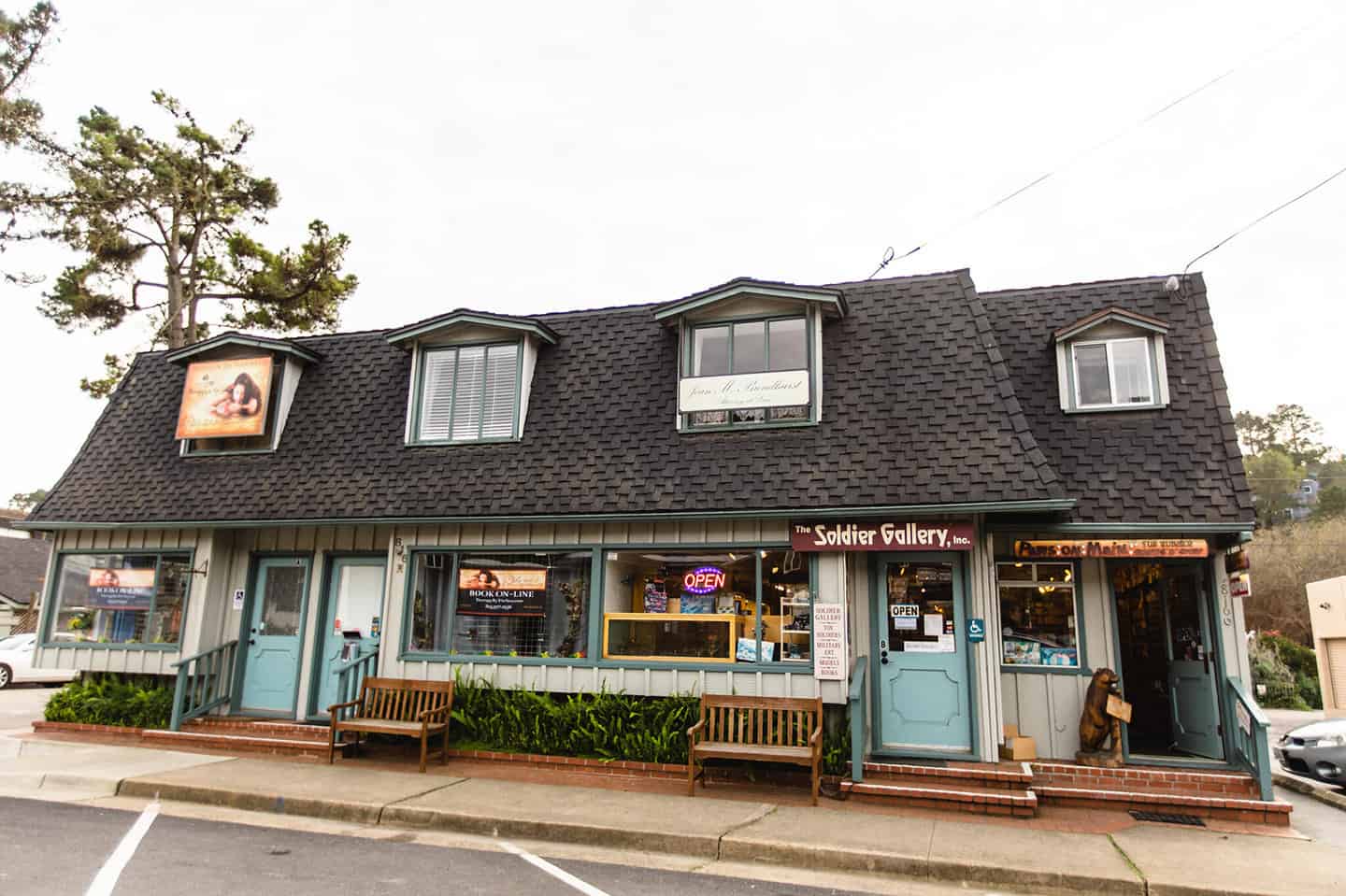 A massage therapist since 1999, owner Rita Benavides practices a wide array of massage modalities from her garden studio in Cambria. A beautiful, tucked-away retreat, Cambria Massage Therapy provides a reset and respite for weary minds and muscles. Rita is concerned with how stress appears in the body, including illness, blood flow, injuries, a lack of oxygen and metabolic waste. She tailors her practice to suit each guest's personal response to the stresses in their life. Each treatment highlights one or several different massage modalities to calm the central nervous system. These can include Swedish, Thai, Hawaiian Lomilomi, and myofascial release methods. Rita also integrates the use of warm, smooth basalt stones into each massage. These retain their heat and transfer healing, relaxing warmth to tired muscles, and allow for deeper tension release. In the garden studio, enjoy a nurturing, compassionate experience that leaves you feeling lighter, more mobile, and well cared-for.