Health and wellbeing have been hallmarks of Avila Beach since the 19th century, when hopeful oil drillers discovered natural hot springs there. The Avila Beach hot springs attracted visitors to "take the waters" as a way of healing ailments of many kinds. Celebrities, politicians, and VIPs — as well as regular folks — stopped over in Avila Beach for the hot springs. Today, that culture of wellness and healing continues along the serene Avila Valley, as several day spas carry the tradition. Guests to Avila Beach can experience soothing skincare and bodywork, as well as mineral soaks in the natural hot springs. Visit a secret garden set among the sycamore and ancient oak forest, or walk a peaceful labyrinth. Dine on dishes made from organic, just-picked ingredients, warm up in an infrared sauna, and have your chakras balanced. The gentle pace of the Avila Valley inspires many forms of relaxation, from quiet moments to entire days dedicated to wellness.
Discover Relaxation in Avila Beach
The Spa at Sycamore Mineral Springs
The setting at The Spa at Sycamore Mineral Springs is restorative all on its own. Tucked into a tree-canopied hillside, Sycamore Mineral Springs is the site of the first discovery of Avila Beach's natural hot springs. Today, the springs are channeled into hillside hot tubs that are available hourly between 9:30am and 10:45pm, 365 days a year. The water is sourced from 100 acres of natural underground springs and fed into open-air hot tubs. These tubs range in capacity from two to eight people, plus the Oasis Lagoon, which accommodates up to 30 people. Each treatment performed at The Spa includes a complimentary 30-minute private soak in the hot springs. This is the perfect way to begin or end a time of relaxation and rejuvenation. Treatments include an array of massage styles, from Swedish and deep tissue modalities to prenatal massage. The Spa also performs a variety of facial services, including those that target oxygenation, lifting, and hyperpigmentation. As an additional centering activity, consider visiting Sycamore Mineral Springs' Secret Gardens and Labyrinth. These are located across the "Sycamore Resort Bridge" that ends near the Bob Jones Bike Trail. The Secret Garden supplies produce for Chef Ruiz at the Gardens of Avila Restaurant. And the labyrinth provides a quiet, contemplative place in which to walk and enjoy the natural world.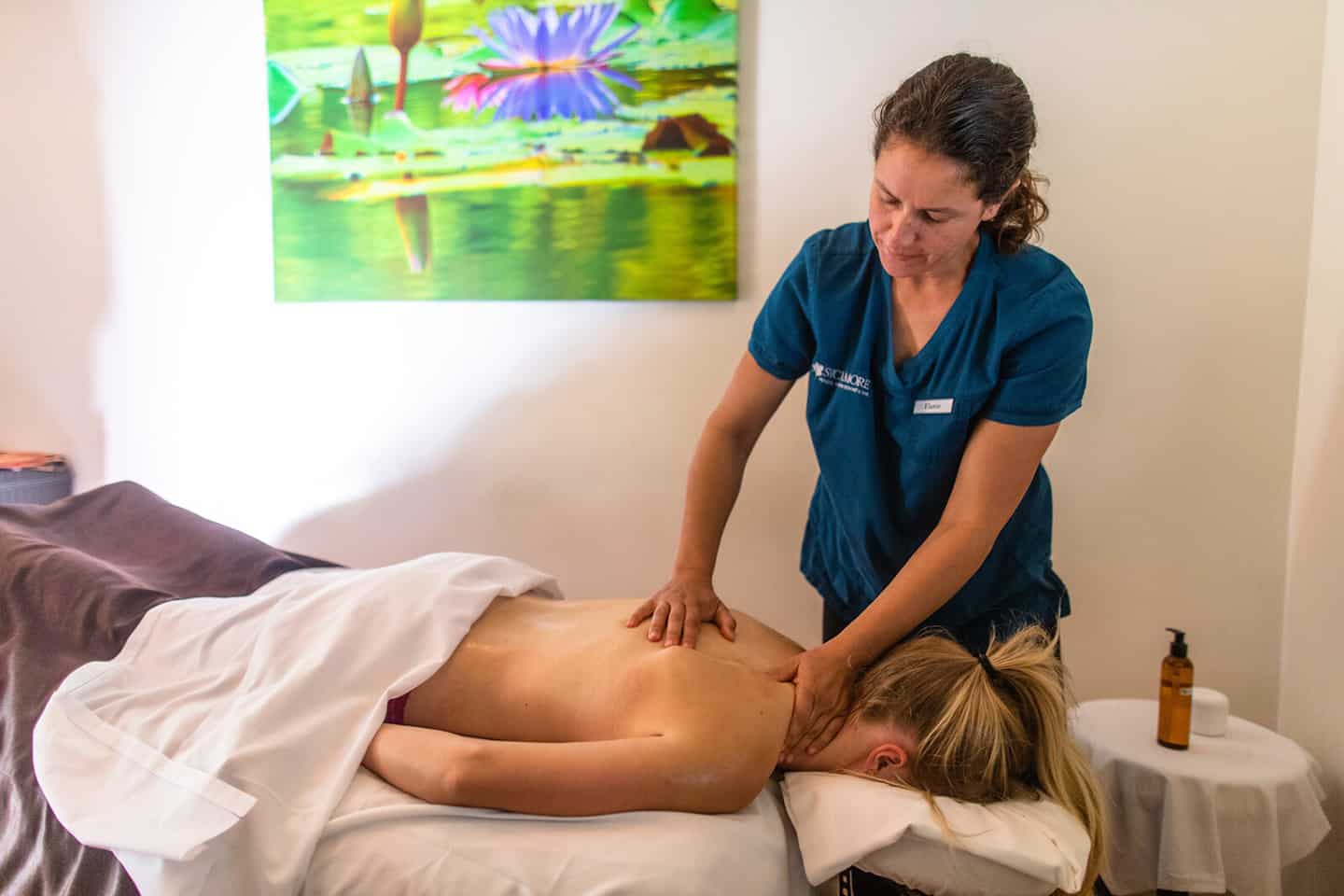 This massage spa can be found at the Avila Hot Springs, close to the junction of the 101 Freeway and Avila Beach Road. The Avila Massage Spa has provided an easy way to relax before and/or after time spent having fun in the sun since 2009. Every treatment here includes a full-day pass for the Avila Hot Springs swimming pool and water slides or hot mineral soaking pool. It's a great way to make a day of your visit and extend the benefits of a massage. Book a treatment with Avila Massage Spa's licensed massage therapists, including Swedish, sports, deep tissue, hot stone and chakra balancing modalities. Choose from 45 minutes to 90 minutes long, or pick a 30-minute maintenance massage for established clients. Therapists offer prenatal massages for mothers-to-be, as well as couples' massages. Add a facial mask to any massage treatment for a little extra TLC, too.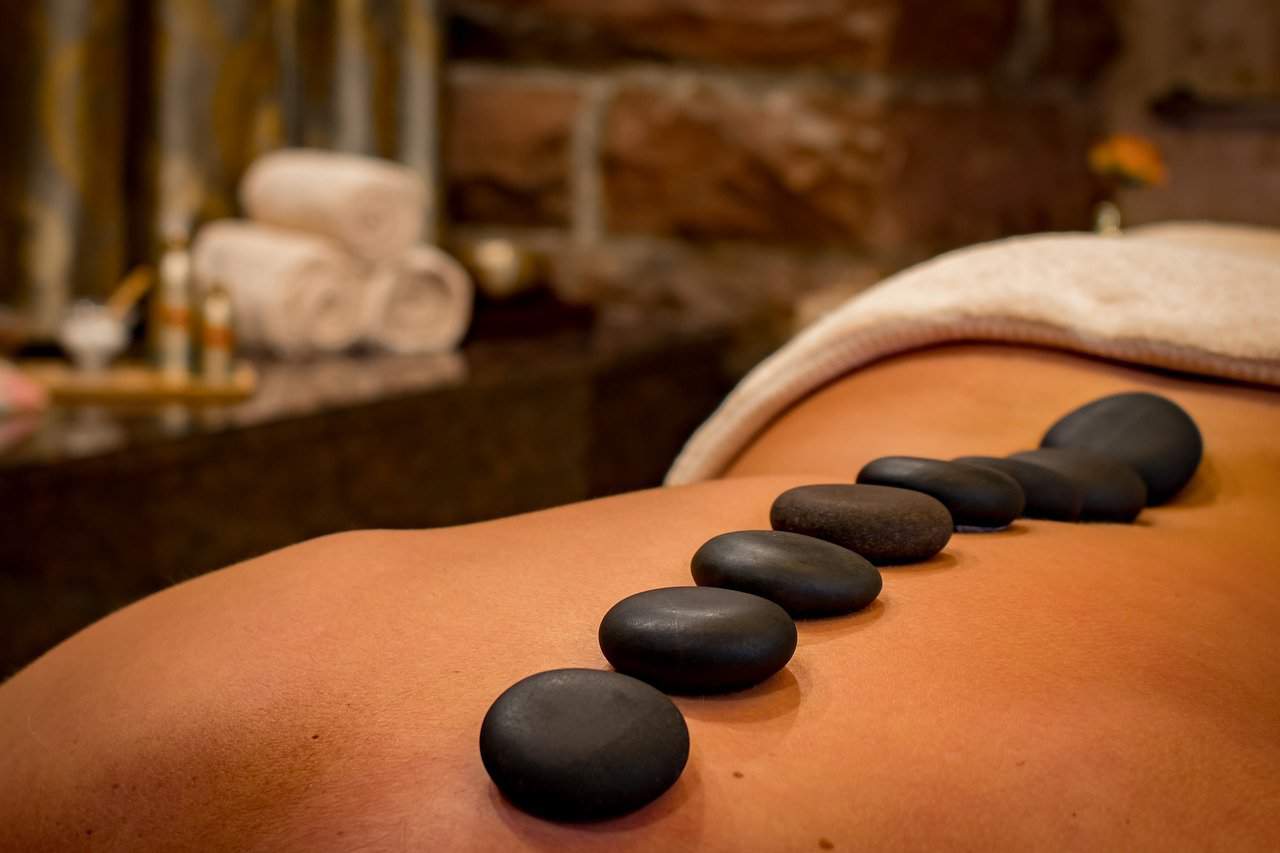 Located at the midway point of the Bob Jones City to Sea Bike Trail, this spa is part of the Avila Bay Athletic Club. The club is open to members only, but the spa is open to the public, making this a relaxing treat. The Avila Bay Club Spa is open every day of the week, and includes a number of self-care options. Try a customized facial that addresses congestion, dryness, redness, and/or aging using Truth Treatment Systems skincare. Facials can include additional enzyme treatments, dermaplane, peels, and regenerex electrolight therapy, as well. Or splurge on a specialty massage from Avila Bay Club Spa's expert massage therapists. Modalities include Swedish, hot stone, reflexology, and deep tissue massage, as well as cupping. Any massage can last 30, 60, or 90 minutes long, and additional body treatments like back scrubs and deep pore cleansing can seal the deal. Come in for one treatment, or spend an entire day here to have a manicure, pedicure, waxing, and even haircuts.