Located at the meeting of freshwater run-off and the saltwater ocean, the Sweet Springs Nature Preserve is a jewel of natural Los Osos. At 32 acres, the preserve is owned by the Morro Coast Audubon Society and includes hiking trails, interpretive signs, footbridges, and memorial benches. Local and migratory birds, as well as many other wildlife species, favor these saltwater marsh wetlands, the cypresses, pines and eucalyptus trees. This bayside forest offers views of Morro Rock in the distance, and even plays host to a congregation of migratory Monarch Butterflies. Locals and visitors visit Sweet Springs year-round, enjoying its peace and tranquility, abundant wildlife viewing opportunities, and rambling trails. The preserve is open from dawn to dusk, with parking at 660 Ramona Avenue in Los Osos Baywood Park. This ADA-accessible parking lot meets with a granite trail and raised boardwalk. Remember that this is a quiet and preserved natural space; avoid making a negative impact on the environment here. Keep noise to a minimum with quiet voices and activities, and pack out all litter. The Morro Coast Audubon Society prohibits pets, fires, smoking, bicycles, drones, collection of plants, boating, swimming, beach access and firearms at the preserve. The MCAS also strictly prohibits feeding, hunting, and harassing wildlife. By committing to learning more about the natural habitat here, you can participate in our Stewardship Travel for Good program. There are also many volunteer opportunities within the Morro Coast Audubon Society to help maintain this beautiful preserve. 
Explore Los Osos & Baywood Park
The Sweet Springs Nature Preserve is some of the most desirable property along Highway 1, facing the beautiful back bay of the Morro Bay National Estuary. From as far back as 500 AD, this land sustained the lives of indigenous Chumash people, as discovered through archeological artifacts found here. The abundance of the estuary and the safety it offered must have made this an especially beneficial place. European explorers arrived in the late 1700s with Spanish captain Gaspar de Portola, whose expedition traveled up the California coast in 1769. It was Portola whose sailors named the town Los Osos after the bears they observed here.
Nearly 100 years later, Los Osos had been well established as a farming and ranching area. Developers filed a map with the County Recorder's office that shows a subdivision where Sweet Springs Preserve stands now. The subdivision was never built, but another developer, Walter Refield, tried to do so in 1919. He bought 3000 lots near what's now Baywood, and sold many of them for $10 each. It is very likely that Sweet Springs was part of that development. Another owner, Charles Ferrell, also owned 220 acres of Sweet Springs, and built the now-gone Duck Inn on the property in 1920. The trees that populate Sweet Springs Nature Preserve were planted by Richard Stuart Otto, yet another real estate developer who established Baywood Park. The land served several functions until the mid 1907s, including irrigation for potato farming, and hosting a mobile home park.
But in 1975, the Morro Coast Audubon Society (MCAS) stepped in, asking the California Wildlife Conservation Board to preserve Sweet Springs. In the meantime, property holders the Morro Palisades Company applied for permits to build a hotel there. When the public resisted, the MPC eventually gave up on the hotel, donating 24 acres to the State Coastal Conservancy. This essentially established the Sweet Springs Nature Preserve. The State Coastal Conservancy donated Sweet Springs to the Morro Coast Audubon Society, which opened the preserve to the public in 2002. MCAS acquired another 8 acres in 2008, which opened in 2017 as Sweet Springs East.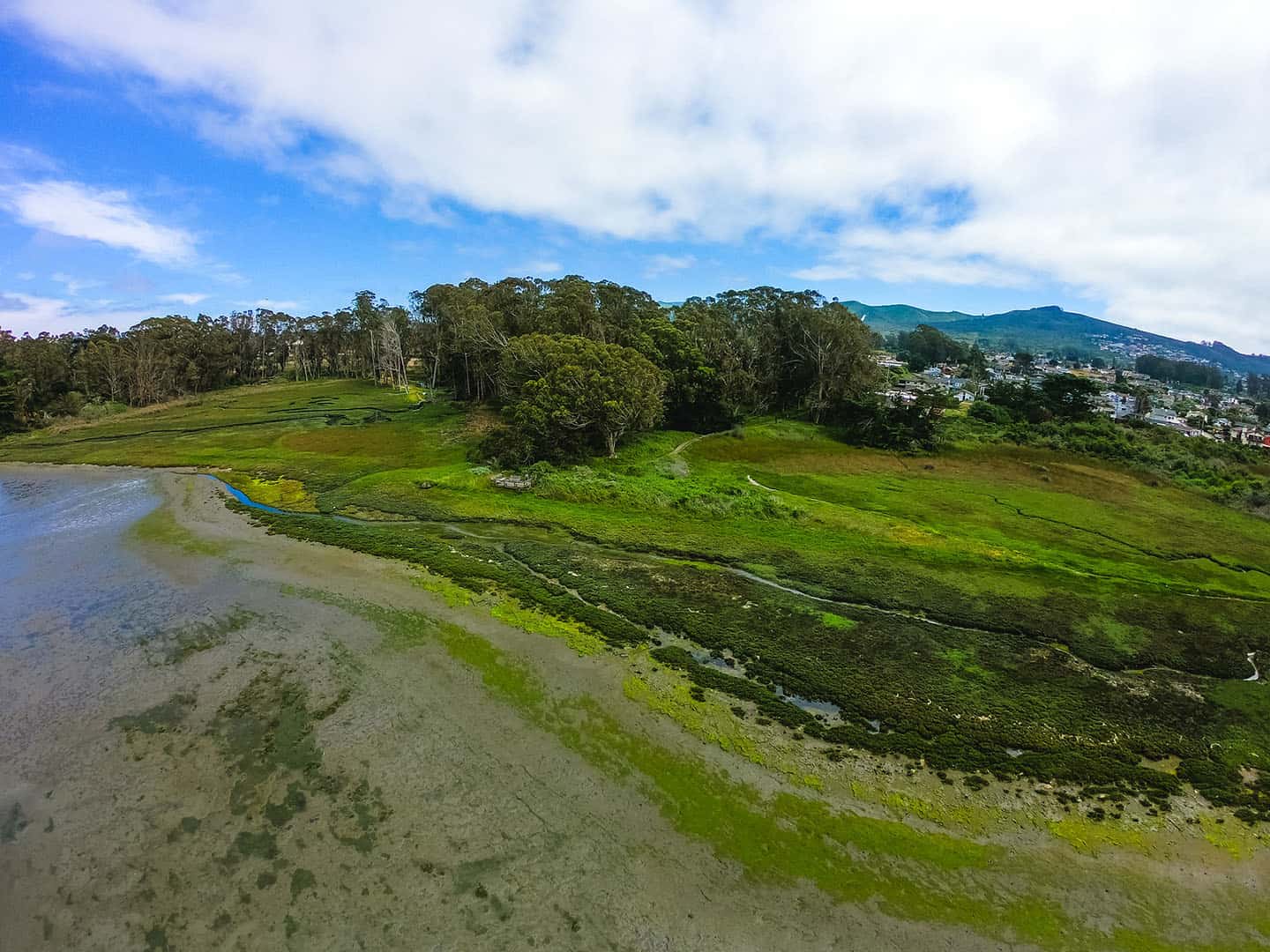 Bird watching at Sweet Springs
Bird watching is a highlight of any visit to Sweet Springs. The preserve lies along the Pacific Flyway, a superhighway for at least one billion birds that migrate between Alaska and Patagonia. And while Sweet Springs sees more than its fair share of visiting birds, local species also abound. In total, since the 1990s, birders have recorded a total of 350 species of birds at Sweet Springs Nature Preserve. Migratory waterfowl species seen here include blue-winged teal, brand, northern shovelers, long-billed curlews, black-bellied plovers, and sandpipers. Many species stop here for the safety the preserve provides for breeding. These include red-tailed hawks, California quail, great-horned owls, and white-crowned sparrows. For more information on visiting species, check the bird watching board next to Sweet Springs' observation deck.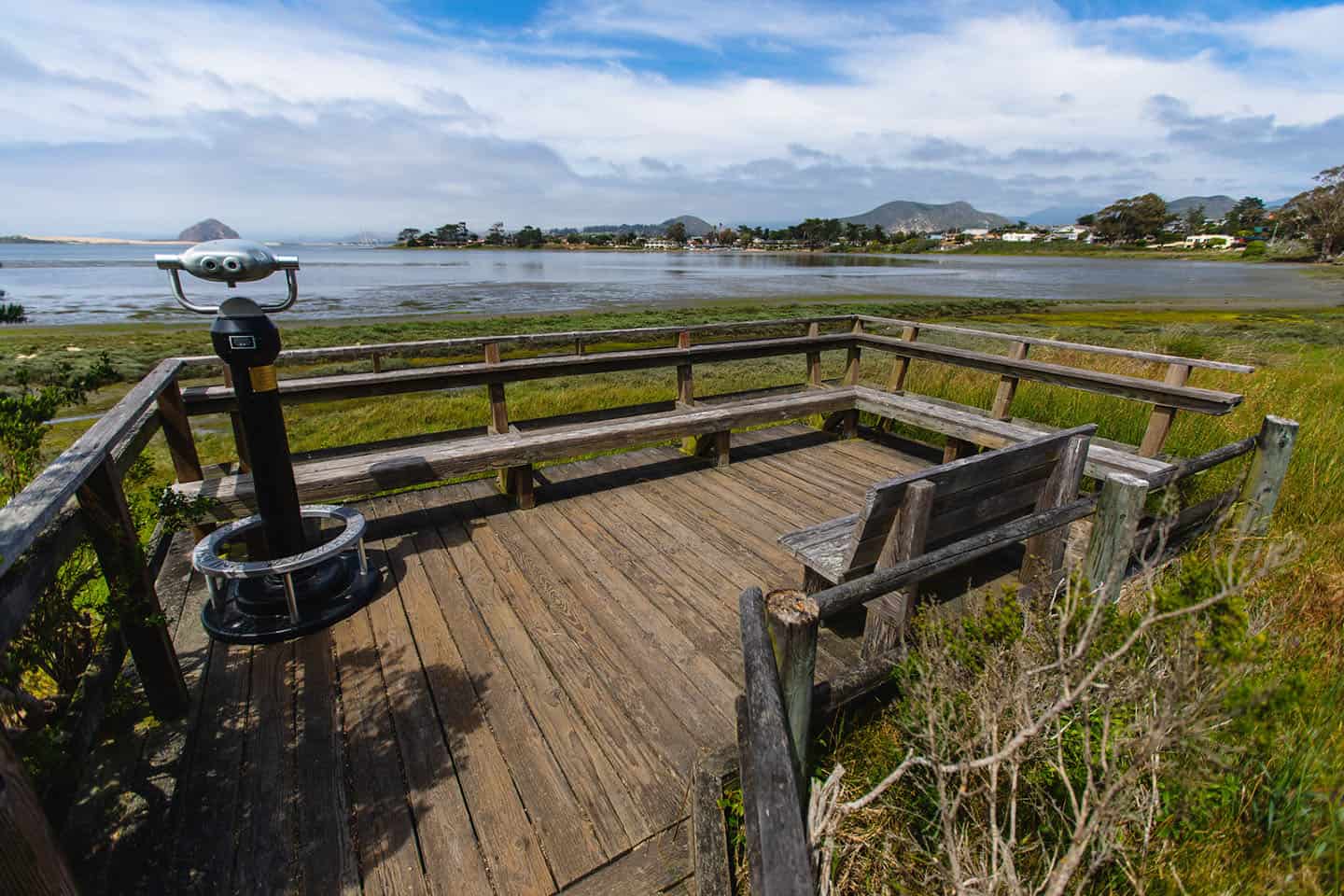 Endangered species at Sweet Springs
As its name states, the Sweet Springs Nature Preserve seeks to protect the natural abundance and life of its 32 acres of open space. With that in mind, visitors to the preserve should plan to be hands-off with wildlife, and extremely mindful of their impact here. Habitat loss and invasive species have endangered several species at Sweet Springs, all of which the Morro Coast Audubon Society seeks to protect. These include, notably, the Morro shoulderband snail. Endemic to California's Central Coast, this snail has been listed as a federal critically endangered species since 1994. The Morro Coast Audubon Society has made special efforts to rehabilitate the Morro shoulderband snail; check signs on the trail for more information. Other endangered species at Sweet Springs Nature Preserve include the Cooper's Hawk, silvery legless lizard, and Morro blue butterfly. Check our Wildlife Viewing Tips for ways to enjoy your visit while respecting and preserving Sweet Springs' wildlife.
Montana de Oro State Park
Once you've visited this 8,000-acre, sprawling state park, you'll understand why people come back to it again and again. Hike, mountain bike, and horseback ride on miles of trails, across sandy dunes, over seaside cliffs and through eucalyptus forests. Surfing, kayaking, and picnic are also popular here. Don't miss the historic Spooner House, which once sheltered cattle ranchers where the state park stands today.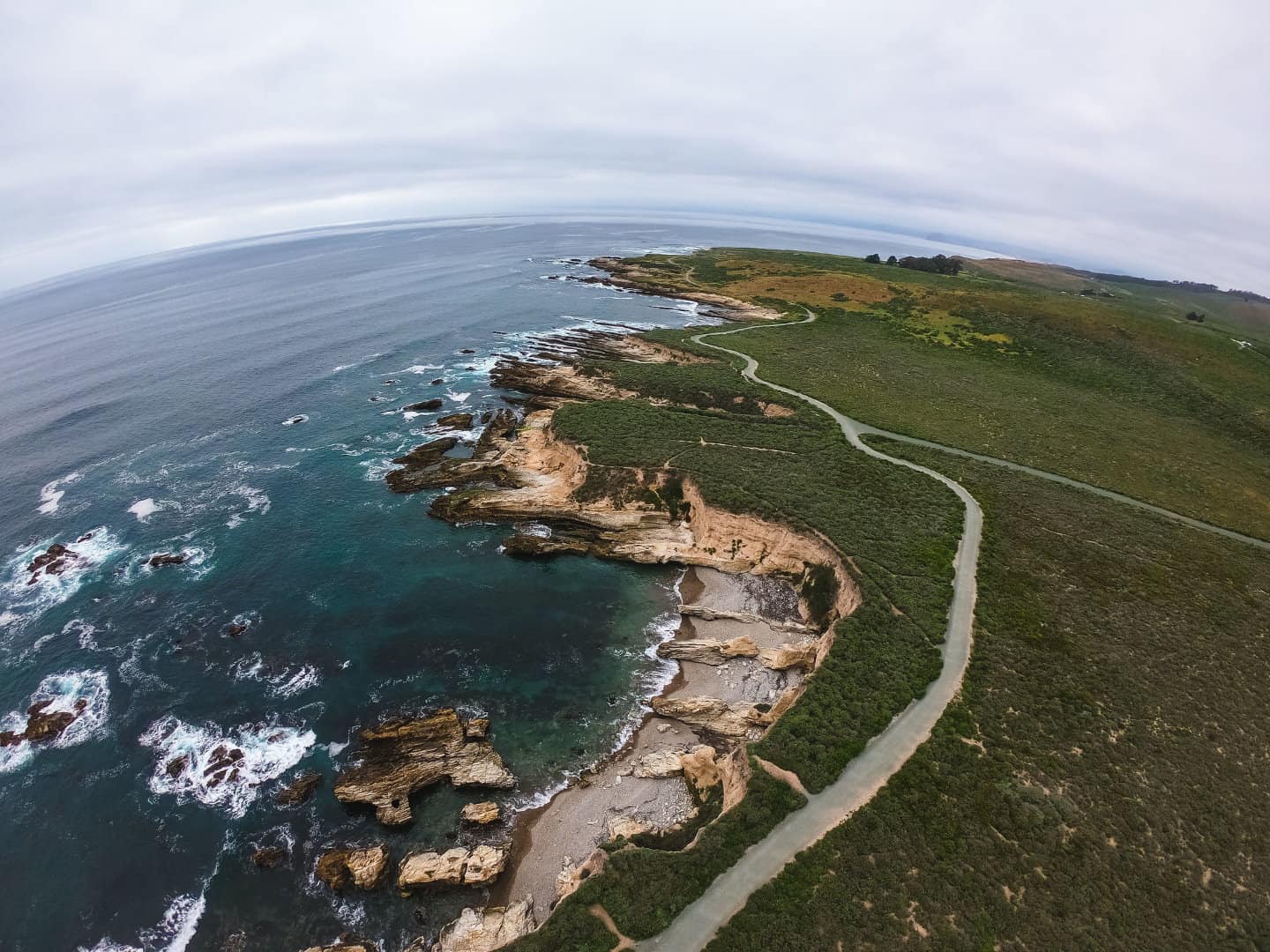 Los Osos Oaks State Reserve
The oak trees that spread across this 90-acre coastal dune habitat date back as far as 800 years. Their limbs, branches, and trunks are gnarled, long, and expansive, offering a natural playground for visitors to enjoy. Three trails wind through the reserve, totaling 1.5 miles through this quiet, ancient oak forest.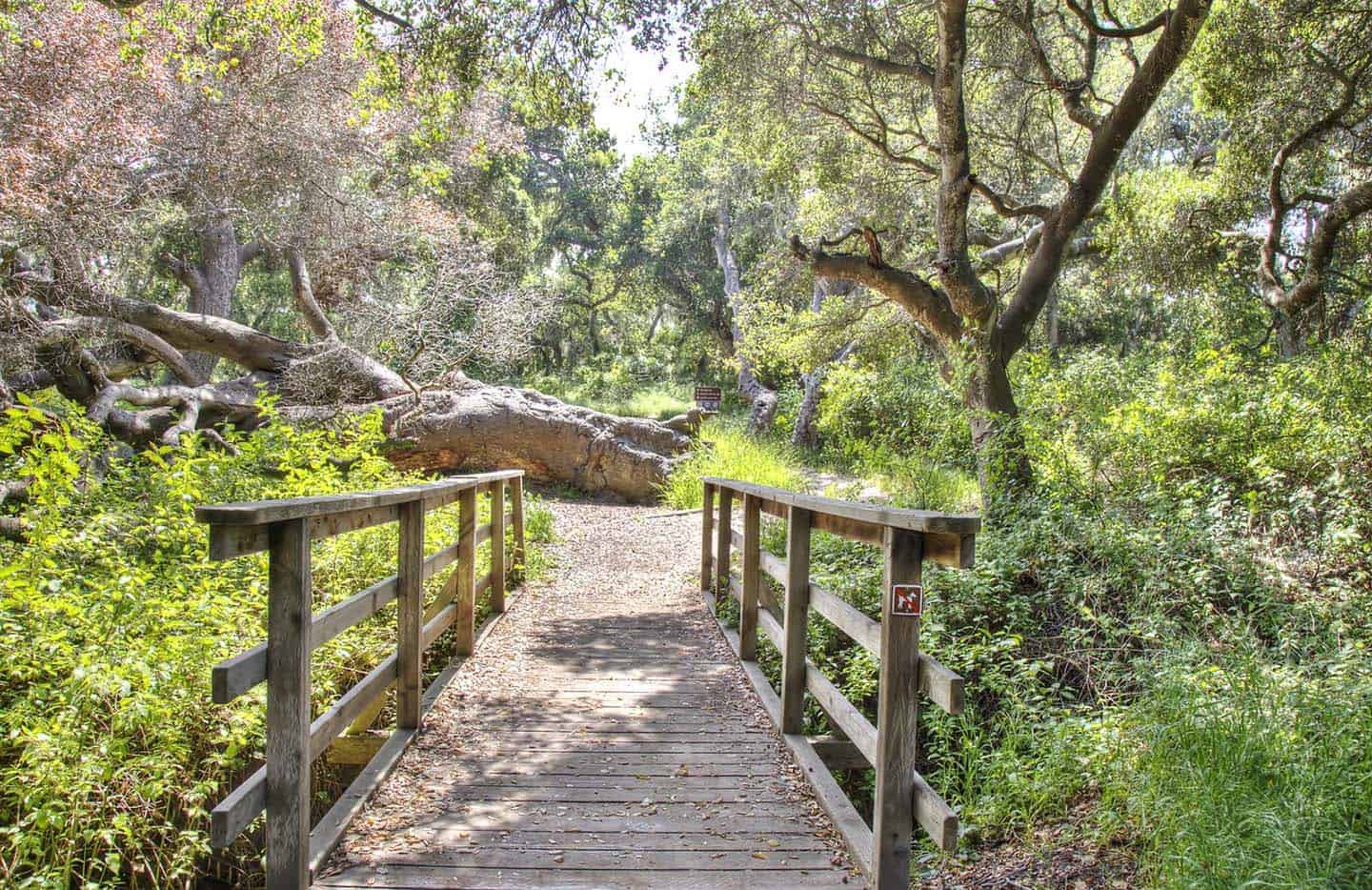 The Elfin Forest stands on the northeast end of Los Osos Baywood Park, facing onto the Morro Bay National Estuary. The forest is so named after its tiny elfin oak trees, whose growth has been stunted from hundreds of years growing in the Los Osos dunes. Visitors enjoy a one-mile ADA-accessible boardwalk, with platforms for viewing the estuary's abundant bird population.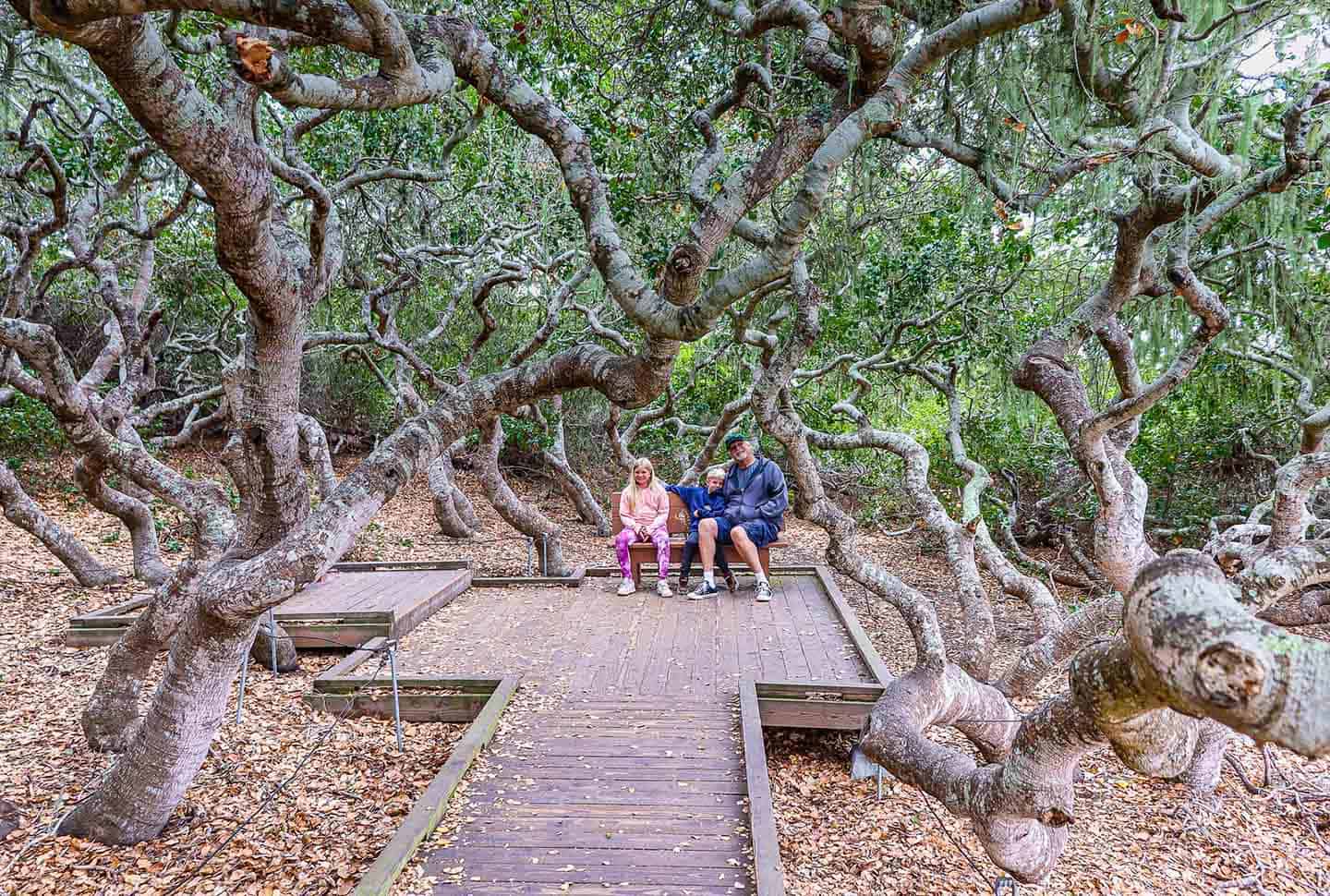 Bring or rent a kayak and paddle your way across the Morro Bay National Estuary, a treasure of natural splendor in Los Osos Baywood Park. Your trip might take you to the sandspit beach where soft dunes roll for miles before tumbling into the Pacific Ocean. Or perhaps you'll want to see otters around the bend toward Morro Bay, or paddle past the oyster farms that lie here. Terrific bird watching opportunities abound across the estuary, and the waters are calm enough for family fun.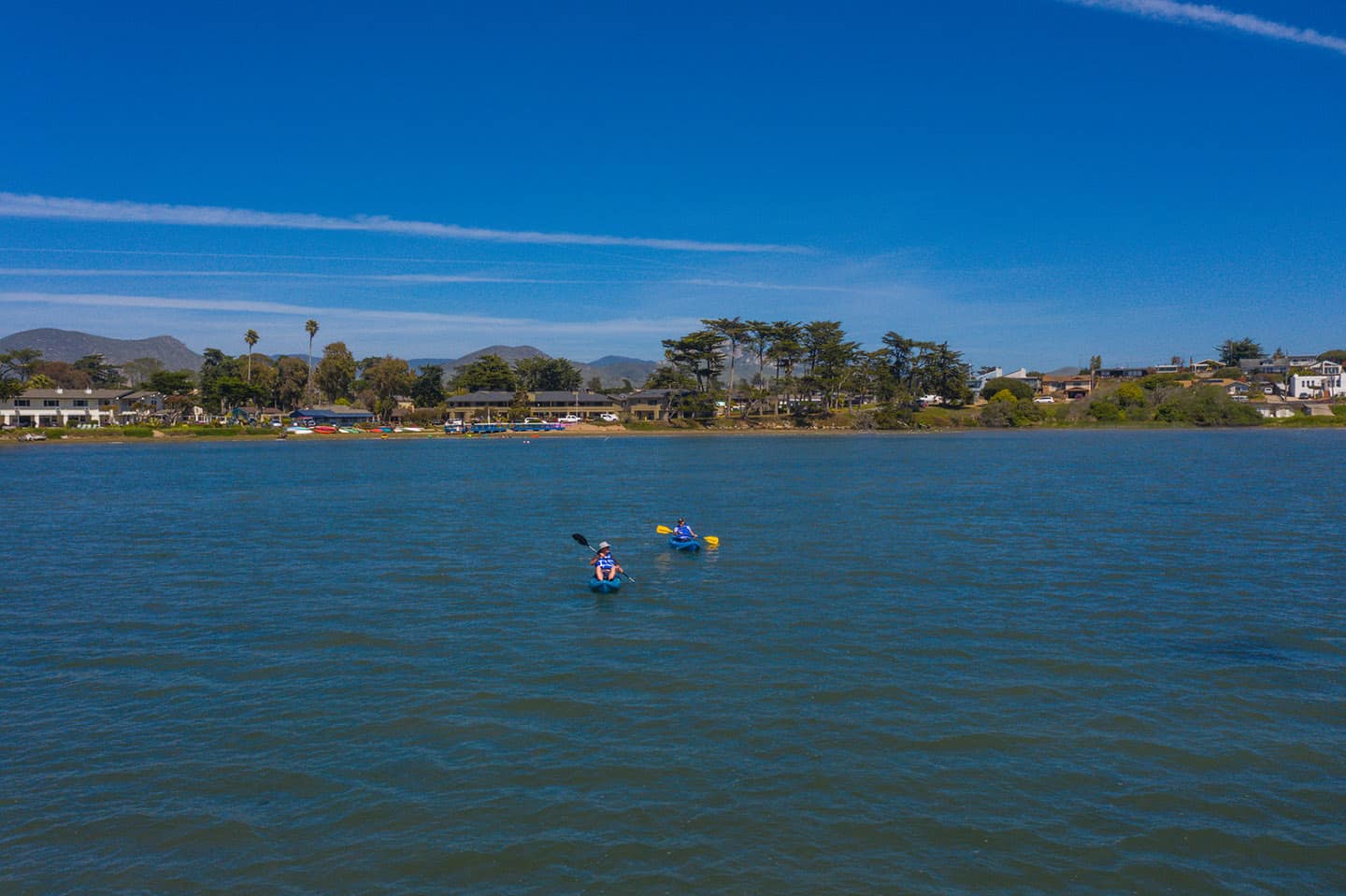 #SweetSpringsNaturePreserve