With natural splendor to spare, Los Osos boasts two state parks and beaches: Montaña de Oro State Park and the Los Osos Oaks State Natural Reserve. Each brings natural and cultural history up close and personal, with Chumash archeology sites, golden wildflowers and a secret "smuggler's cove." Los Osos is tucked off the beaten path, so these parks and beaches are uncrowded and wide open for wonder. Here, find over 70 miles of trail and hundreds of plant species (including dwarf oaks that are centuries old), plus peaks to hike and tidepools to explore — all for free. Whether you're looking for a family-friendly beach, a walk through the woods, or a challenging mountain biking trail, these parks have you covered.
Explore Montaña de Oro State Park
Montana de Oro State Park
Montaña de Oro opened in 1965 and is one of the largest state parks, with 8,000 acres and nearly 7 miles of coastline. Here, there is something for everyone to enjoy, including cycling, horseback riding, fishing, surfing, hiking, and trail running. Kids love to watch for wildlife like birds and whales offshore, or in abundant tidepools. And then there's always sunbathing and picnics on clean, white sand beaches.
For hikers, MDO boasts a variety of trails – over 65 miles in all. (Take note, however: dogs are not allowed on any trails in MDO.) A 1-mile hike on the Dune Trail ends at Hazard Canyon Reef, where anemones, sea stars, crabs, and sand dollars dwell in tidepools. Other trails, like Oats Peak and Valencia Peak, take hikers and mountain bikers up thousands of feet in elevation gain. For horseback riding, the Hazard Peak Trail and Heidra Trail offer a picturesque ride. Those looking for a quiet beach can explore Coon Creek Trail, which leads out of the southern edge of the park into private PG&E land which is open to hikers Thursday through Monday. Trek toward the coast and find Coon Creek Beach, which at low tide will expose sea caves and a nearby sink hole.
The Spooner Ranch House, a restored home from the late 19th century, acts as headquarters for the park. It also offers tours and information about MDO's history, from the days of the Chumash people to its dairy days and beyond. Rangers also lead programs during the summer, while docent-led walks happen year-round. The Spooner Ranch House also acts as a general store with essentials for camping and equestrian camping, which also happen here.
Spooner's Cove, just opposite the Spooner Ranch House, is a small, picturesque beach with white sand, a freshwater creek, and tidepools. This beach is very popular for picnics, sunbathing, and family exploring. It also provided a protected place to smuggle moonshine during the Prohibition, which is why some still refer to it as "Smuggler's Cove."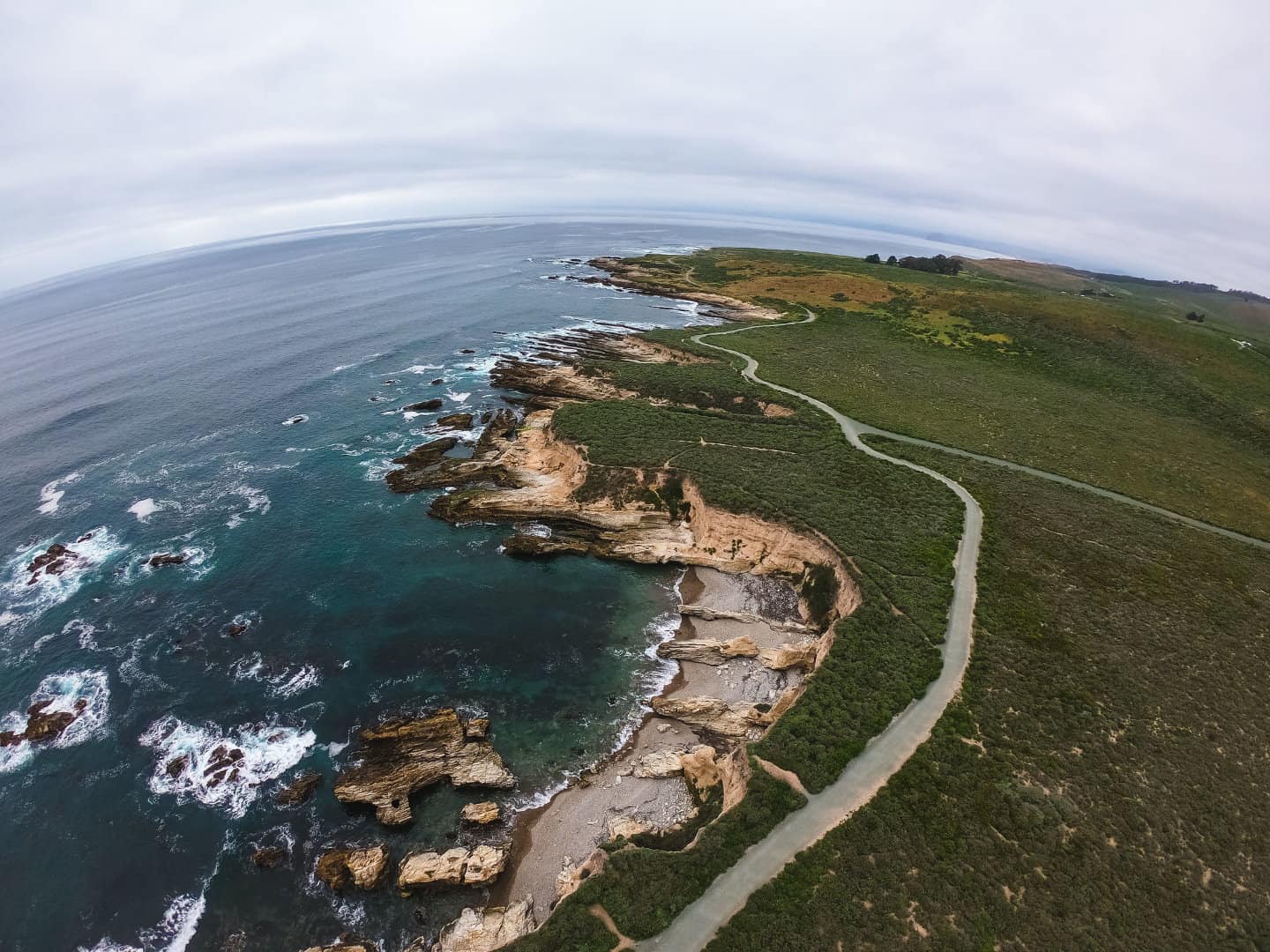 Los Osos Oaks State Natural Reserve
This magical state park encompasses 90 square acres of protected oak woodland. Groves like these were once common on the California coast, but many disappeared for use as firewood, building and development. The state took over Los Osos Oaks State Natural Reserve in 1972 to protect it from development and deforestation. Today, it provides a peaceful place for a walk in the woods.
The reserve includes a series of short trails (under 1.5 miles each) for exploring the five different types of vegetation. The include coast live oak woodland, dune oak scrub, coastal sage scrub, riparian woodland and Central Coast scrub. One of the trails, the Chumash Trail, passes through the site of a Chumash midden, an ancient heap of abalone and clamshells.
The real stars of the Los Osos Oaks Natural Reserve are the trees themselves; these are not your typical oaks. They are dwarf trees, between 6 and 8 feet tall, having been stunted by mineral and moisture depletion, growing in sandy soil. What's more, they are 800 years old, established on an ancient dune habitat. Enjoy a walk through this unique landscape of fully-grown small oaks, draped in Spanish moss. (Just remember to leave your bikes, horses, and dogs at home.)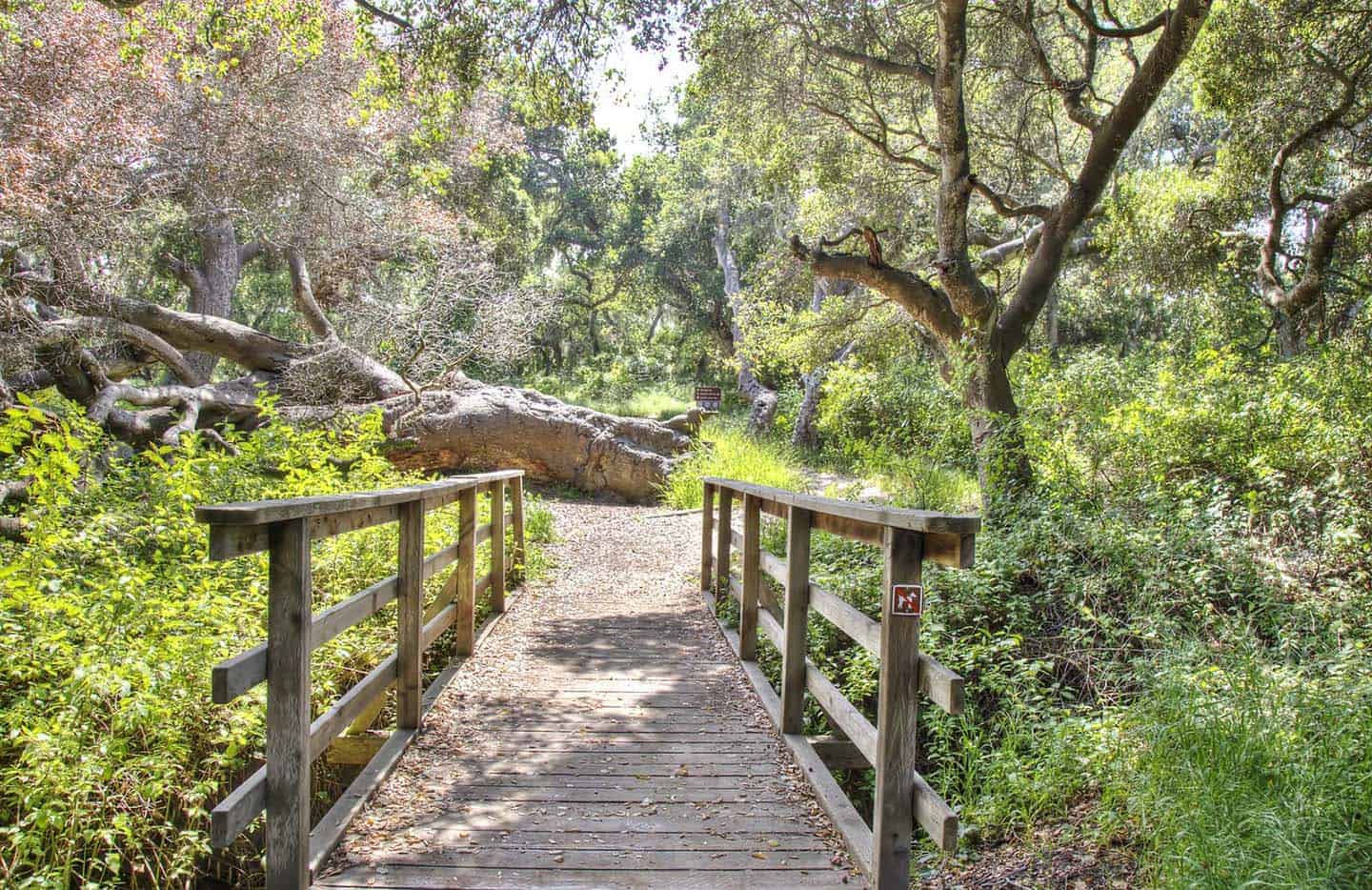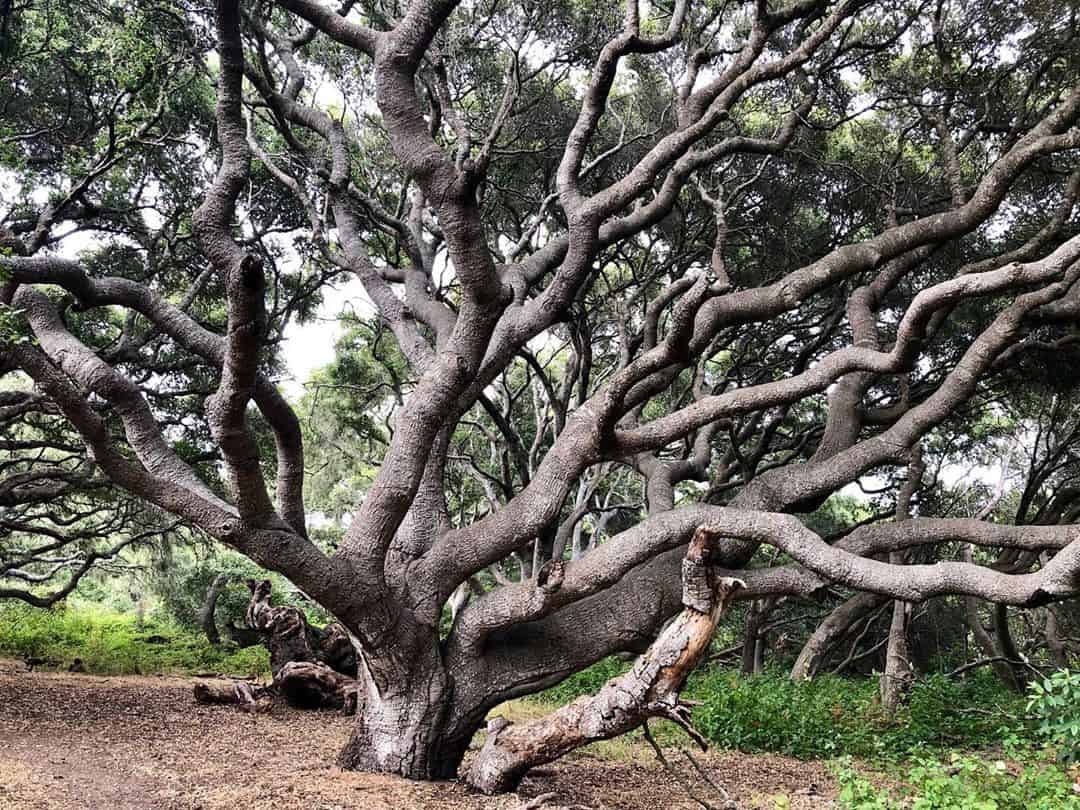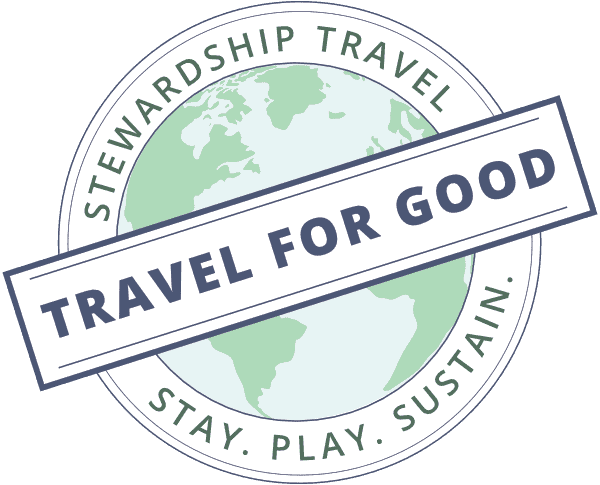 Stewardship Travel For Good – Near the Los Osos State Parks
The Stewardship Travel For Good program highlights activities that bring travelers close to what makes the Central Coast unique. Because when you fall in love with this special place, you want to ensure that it lasts for generations. Near Los Osos's state parks, find two Monarch Butterfly groves, where you can see these bejeweled beauties up close. Agencies like the Audubon Society are working with volunteers and biologists to preserve these groves for the future. Other Stewardship Travel for Good activities in Los Osos include bird watching throughout the Sweet Springs Nature Preserve, and kayaking the Morro Bay Estuary.