Spooner Ranch House, Museum & General Store
The historic Spooner Ranch House serves as park headquarters, museum and gift shop for Montaña de Oro State Park in Los Osos, CA. Built in 1892, the house offers unmatched ocean views, as well as a glimpse into the Central Coast's significant agricultural history.
Historical Overview of Spooner Ranch
Spooner Ranch occupies what was Rancho Cañada de los Osos y Pecho y Islay, a 34,000-acre Mexican land grant. The property passed through several hands until 1892, when Alden Spooner, Jr., built his ranch house overlooking the sea. He and his three sons planted grains and beans, operated a dairy, and raised cattle, sheep, goats and pigs. During the 1920s and 30s, they leased ocean terrace land to Japanese pea farmers. Except for the highest slopes, every acre visible from the ranch house was under cultivation.
The Spooner family also operated a 150-cow dairy considered one of the finest in the area. At the peak of the Spooner's operation he had numerous outbuildings, a water-powered creamery, and a cliff side loading cute used by coastal steamers. In fact, during the 50 years they lived there, the Spooners contributed to San Luis Obispo County becoming the largest dairy county in the world.
Spooner built a landing at Spooner's Cove where "doghole" schooners could moor to transport crops from the ranch. At least 18 outbuildings, a water-powered creamery, and a cliffside loading chute for coastal steamers once clustered near Spooner's Cove. During prohibition Spooner's Cove was known as "Smuggler's Cove," as illegal liquor from Mexico was brought ashore and sold to area speakeasies.
The Spooners sold the ranch to O.C. Field in 1941, who then sold it to Irene McAllister in 1952. She renamed the ranch "Montaña de Oro," meaning "mountains of gold." One legend says she named it so in reference to the beautiful gold wildflowers that cover the hills in spring. Another says she believed she'd strike it rich in oil and cattle there. Sadly, McAllister filed for bankruptcy within three years.
A group of local residents believed the ranch and surrounding coastlands would make a beautiful state park, and petitioned the state. California purchased the land and opened it as a State Park in 1965.
To see all of the locations along the Highway 1 History & Heritage Trail, check out our interactive map.
Spooner Ranch House Tours
From Spooner's time, only the ranch house and a concrete creamery built in 1915 remain. The house was nearly condemned when several private foundations stepped up to repair and preserve it. Today, the Spooner Ranch House is one of the only ranch houses still standing on public land in California. Decorated in period furniture and decor, the house welcomes visitors daily between 11 AM and 2 PM.
Visit the ranch and learn about the Native American people who first lived there, followed by Mexican land granted rancheros. Explore the Spooner family's seaside dairy, as well as the wild creatures that call Montaña de Oro State Park home. Knowledgeable docents, interactive displays, vintage decor, tools and photos make this a memorable destination for anyone interested in history.
The house also serves as a general store for those camping throughout the park. Try a stick of old-timey candy or pick up a souvenir to support local state parks. Admission to Spooner Ranch House and self-guided tours are free, but donations are welcome.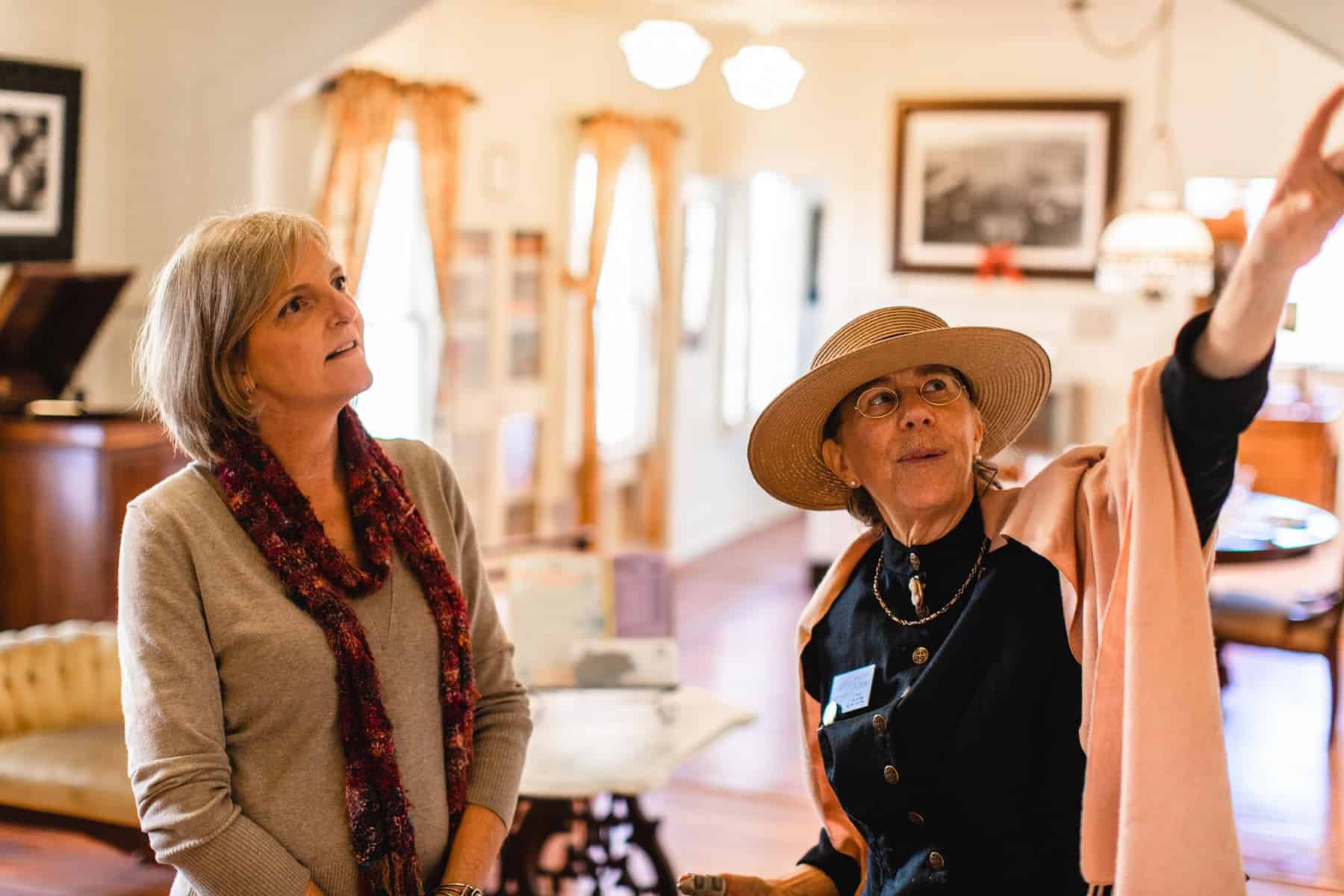 Montaña de Oro and Spooner's Cove
Just across Pecho Valley Road from the ranch house lies Spooner's Cove, one of the Central Coast's best beaches. Once the receiving site of illegal liquor during the Prohibition, this picturesque shoreline is perfect for tidepooling, picnicking and beachcombing. Caves, climbing rocks and a babbling creek make it an ideal destination for kids and grown-ups who want to explore.