Overview of the Point San Luis Lighthouse
Founded in 1890, Point San Luis Lighthouse has saved many lives in its time, and remains a beacon over San Luis Bay. The two-story lightkeeper's building, which many consider an example of prairie Victorian or prairie Gothic style, was designed by Paul J. Pelz. Many of Pelz's lighthouses were built along the Pacific Coast during the 1800s. Two include lighthouses identical to Point San Luis at Table Bluff near Humboldt and Ballast Point near San Diego. Of the three, Point San Luis is the only remaining lighthouse of its design.
Before the lighthouse was built, in 1873 John Harford completed his 540-foot-long pier, extending it to 1,500 feet in 1876. The Harford Pier ran a narrow gauge railroad to Avila Beach and beyond, making this area a hub of passenger travel and commerce.
With all the ships' coming and going around Point San Luis, local Congressman Romauldo Pacheco proposed a bill to construct a lighthouse there. By 1885, he convinced Congress to establish Point San Luis Lighthouse in the unlighted 94 miles between Point Conception and Piedras Blancas.
The Federal Government sold The Point San Luis Lighthouse to the Port San Luis Harbor District in 1992. Still maintained as an active light station by the U.S. Coast Guard, the lighthouse's light blinks one second on/four seconds off, every night, and is visible up to 17 miles away. The station is operated as a historic site by the Point San Luis Lighthouse Keepers, a preservation organization that opens it to the public for tours. Visitors can reach the property by shuttle van or by hiking with the Pecho Coast Trail Guides, or by a short kayak from Whalers Beach.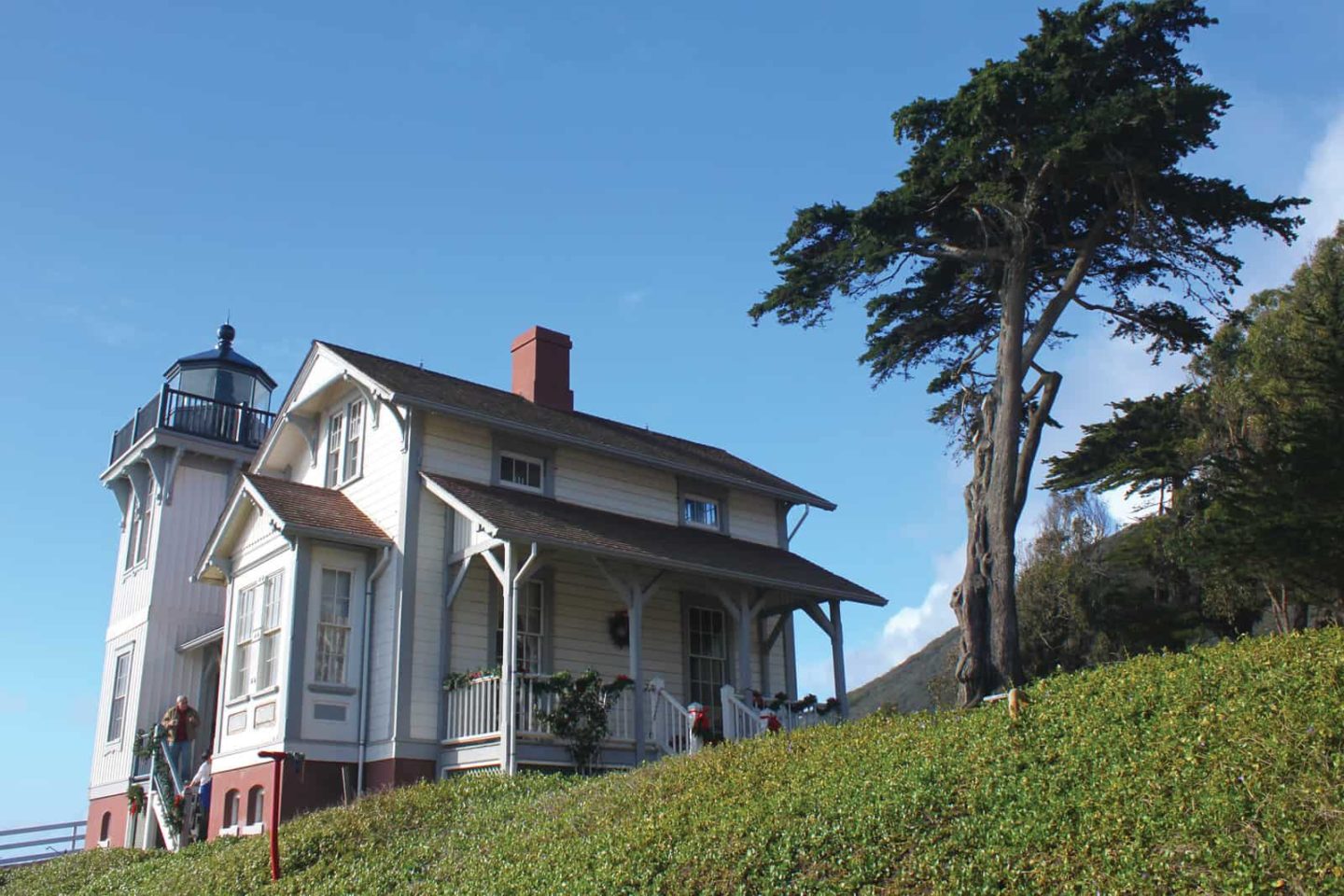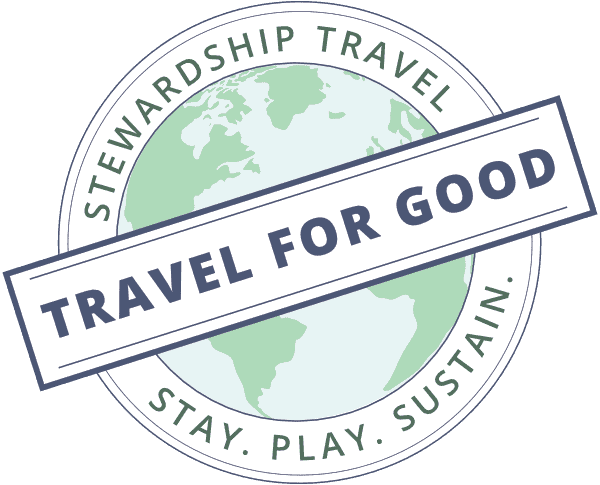 Stewardship Travel For Good History Tours
For visitors with a deeper interest in the history and local heritage of The Point San Luis Lighthouse, taking a docent-led tour is a great way to engage in Stewardship Travel For Good. Learn about the origins of the lighthouse, its architect, and hear stories of how it prevented shipwreck over the years.
Tours take place every Wednesday and Saturday morning, year-round, for a donation to the Lighthouse Keepers. The Point San Luis Lighthouse can be reached via trolley, the Pecho Coast Trail, or by kayak, but all tours require a reservation.
Pecho Coast Trail
Guided hikes to Point San Luis Lighthouse travel the Pecho Coast Trail, a path that follows the Point's rugged cliffs and coastal terraces. These hikes are 3.75 miles long, roundtrip, and take place on Wednesdays and Saturdays, departing at 9am and returning at 1pm. Hikes are docent-led, open to 20 hikers on Wednesdays and 40 hikers on Saturdays. Reservations are strongly encouraged and can be made two weeks in advance online. Note that the hike is moderately difficult, with uneven terrain, narrow trails, and steep cliffs. Sturdy hiking shoes are required, and you're urged to bring water and wear a hat and layered clothing.
Lighthouse Kayak Tour
For a fun and unique way to access the Point San Luis Lighthouse, get there by paddle! Connect with a local kayaking outfitter for a tour of the Avila Beach coastline, including a stop at the beach on Point San Luis. Follow your guide up the hill to the Point San Luis Lighthouse, where you'll get to explore the exterior and interior of the restored landmark. This tour also includes time to see local wildlife on the breakwater, including sea lions, harbor seals, and sea otters.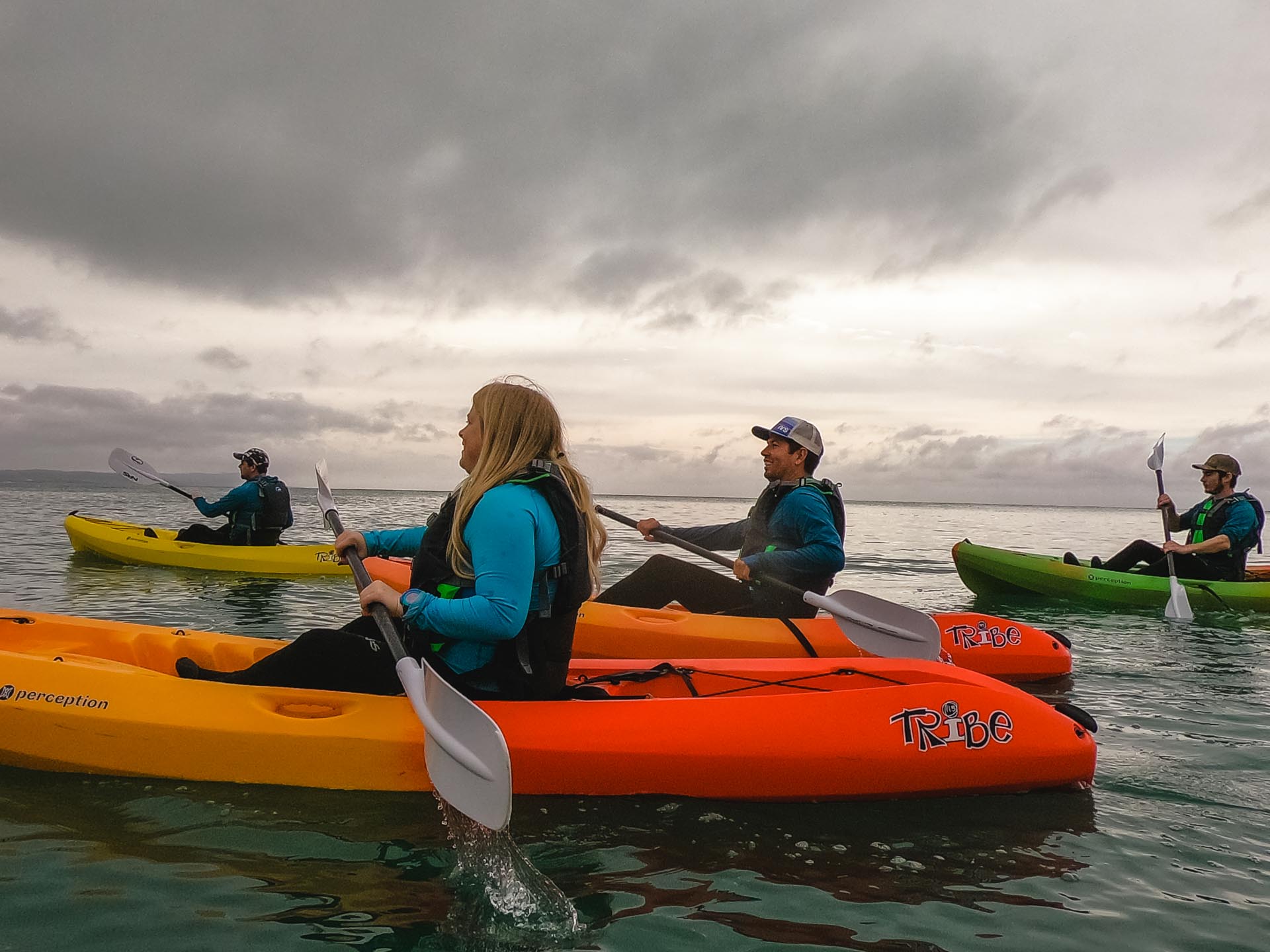 Nearby Piers and Lighthouses
Looking for more historic lighthouses and landmark piers? Coastal heritage sites are abundant along the San Luis Obispo County stretch of Highway 1. 
Visit Piedras Blancas Light Station, in San Simeon, for another glimpse into the past. Take a tour of the property, observe its working beacon, and enjoy wide views of the wild Pacific Ocean.
With its rich history of commerce, trade, and transport, the Central Coast boasts many well-preserved piers to enjoy. From Baywood and Cayucos to San Simeon and Avila Beach, these structures can be walked or driven to bring history to life.