The charming hamlet of Cambria lies along a stretch of Highway 1 so picturesque, it can't help but foster creativity and culture. This historic town sets the stage for some of Highway 1's most beloved and meaningful artistic endeavors. Visit the Cambria Center for the Arts, where locals and visitors alike have delighted in the visual and performing arts since 1947. Check out the gallery, attend a play, and experience an international film festival — all in the same space. Thanks to a long tradition of painting, drawing, sculpture, and collecting, Cambria's artist scene thrives, as seen at The Vault Art Gallery. Here, internationally-known artists from Cambria and beyond find the attention they deserve in The Vault's highly-respected collection. Any visit to Cambria should also take in its historic East Village, where the Cambria Historical Museum resides. Explore the museum and launch from there on a self-guided walking tour that winds past a long list of wonderfully-preserved buildings. One such building includes The Chinese Temple, a remnant of the strong Chinese fishing culture here in the late 1800s and early 1900s.
Explore Art and Culture in Cambria
Cambria Center for the Arts
Few artistic hubs have as strong and vibrant a following as the Cambria Center for the Arts — not just here, but anywhere. The center was opened by a group of local visual artists in 1947 as a community gallery. Since then, the center has moved to Cambria's old Grammar School — a nostalgic building for locals — to include different facets of the arts. Drop by to see the gallery space to see exhibits that feature everything from realist paintings and ceramics to fiber arts and collage. The Cambria Center for the Arts Theater seats 100 and has staged dramas, comedies and musicals, as well as staged reading and concerts. This is also the hosting facility for the Cambria Film Festival, a four-day juried event that focuses on films about the many facets of love. The theater hosts festival parties, panel discussions and special events, as well as screenings throughout the rest of the year.
Representing America's leading artists, Artifacts Gallery on Main Street is an extremely varied and comprehensive studio. The gallery features a curated selection of pieces, from paintings and sculpture to jewelry, blown glass, gifts, and garden art. Artifacts opened in 1993 at this very location under the ownership of Thad Markham, himself a very talented artist. Markham's work tends toward the fun, quirky and cheeky, and the artists he carries at Artifacts lean that direction, too. Artists whose work appears at Artifacts include painters Bev Doolittle and Steven McDonald, Will Bullas and Michael Goddard. Sculptors include Guillermo Forchino and Jose Munoz, among others. Artifacts also features a unique selection of animation art, with frames from Disney, Hanna-Barbera, and 20th Century Fox. Should you choose to purchase artwork from Artifacts, they offer an onsite custom frame shop for your new piece, or other pieces. Visit the gallery, find something that speaks to you, and display it at home as a memento of your visit to Cambria.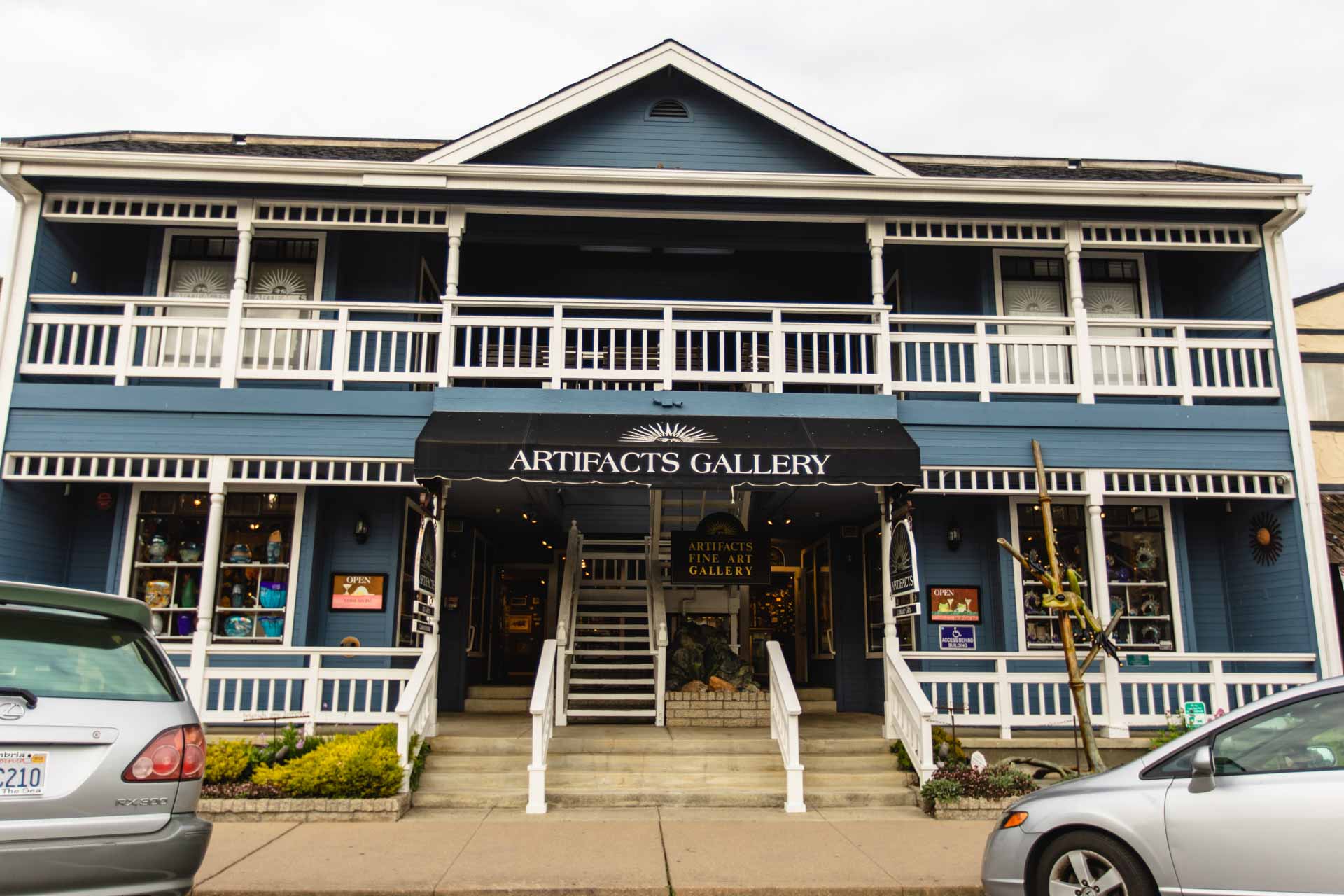 Where does the name come from? The Vault Gallery is named after its location, which is the historic Bank of Cambria building. The contents today are no less precious than those of yesteryears. The Vault Art Gallery has curated a top-notch collection of masterworks from internationally-known artists since 1991. Opened and founded by Laylon Whittaker, The Vault specializes in plein air painting, contemporary work and landscape photography from artists across California. These include the work of Mark Beck, whose paintings of houses in landscapes have won him critical and popular acclaim. Painter Steve Johnston, a contemporary of famous graffiti artist Banksy, shows his work in the United States exclusively at The Vault. And portrait artists Helene Wilder shares her intriguing modern iconography here, as well. Considered by many to be one of California's best galleries, The Vault sells to many regular customers in Los Angeles and San Francisco. Enjoy its impressive collection, worthy of any big city gallery, in the charming village of Cambria.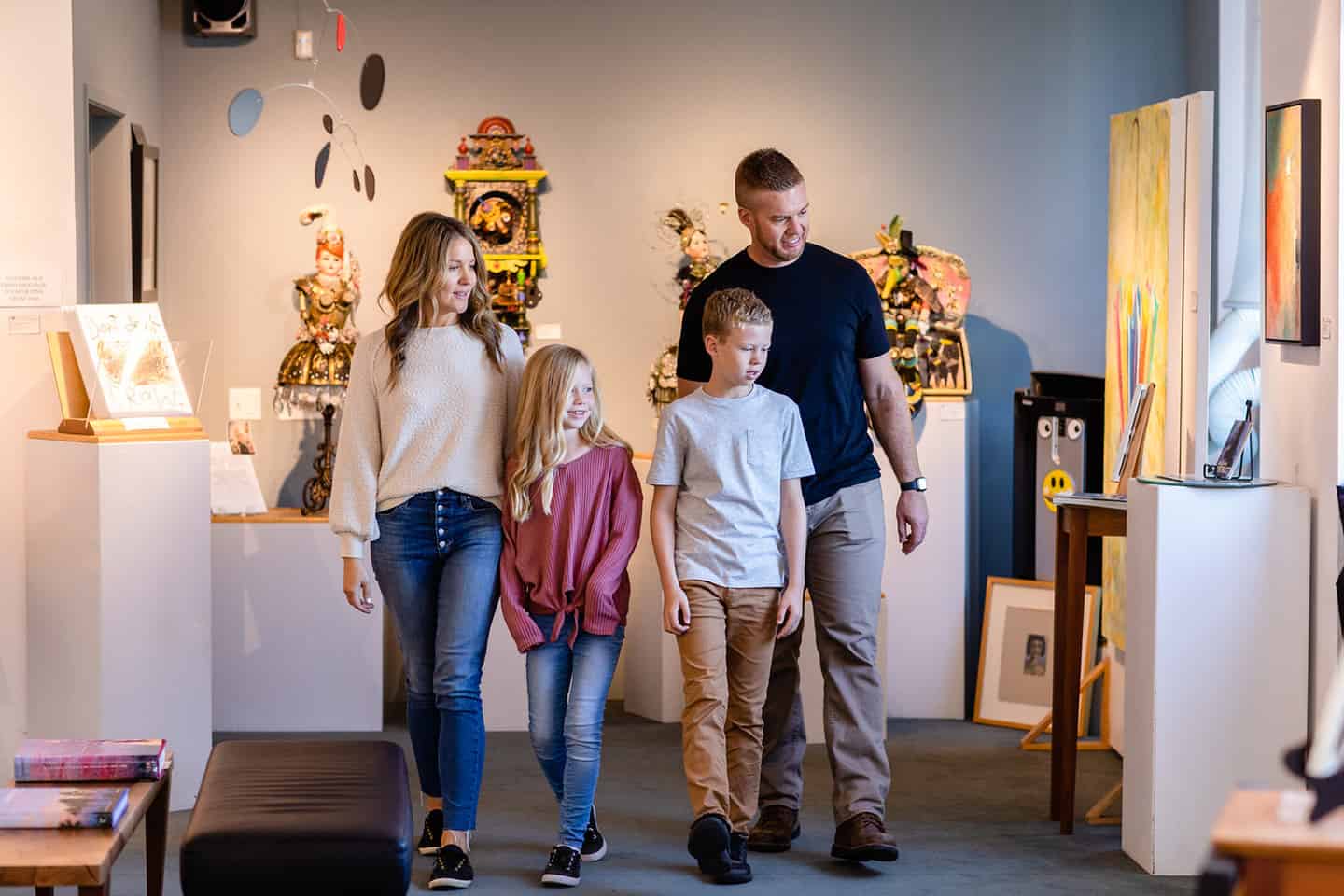 Cambria Historical Museum
History lives at the Cambria Historical Museum in more ways than one. The museum resides in the old Guthrie-Bianchini House, built in 1870 by early European settler Thomas Clendinen. Since then, the house has changed hands several times (including the hands of someone rumored to be related to Benjamin Franklin). Today, the home sits at the corner of Burton Drive and Center Street, right downtown in Cambria's East Village. Its gardens, grounds, and rooms serve as the Cambria Historical Museum, where visitors can learn about this milling, ranching, whaling and mining town. Tour its rooms, then venture out onto a self-guided walking tour of Cambria's historic buildings, designed by museum volunteers. The map includes 28 points of interest, and can be found on site at the museum or the museum website. Learn about the origins of these private homes, places of worship, businesses, saloons and more. Many are open to the public and can be enjoyed both inside and out.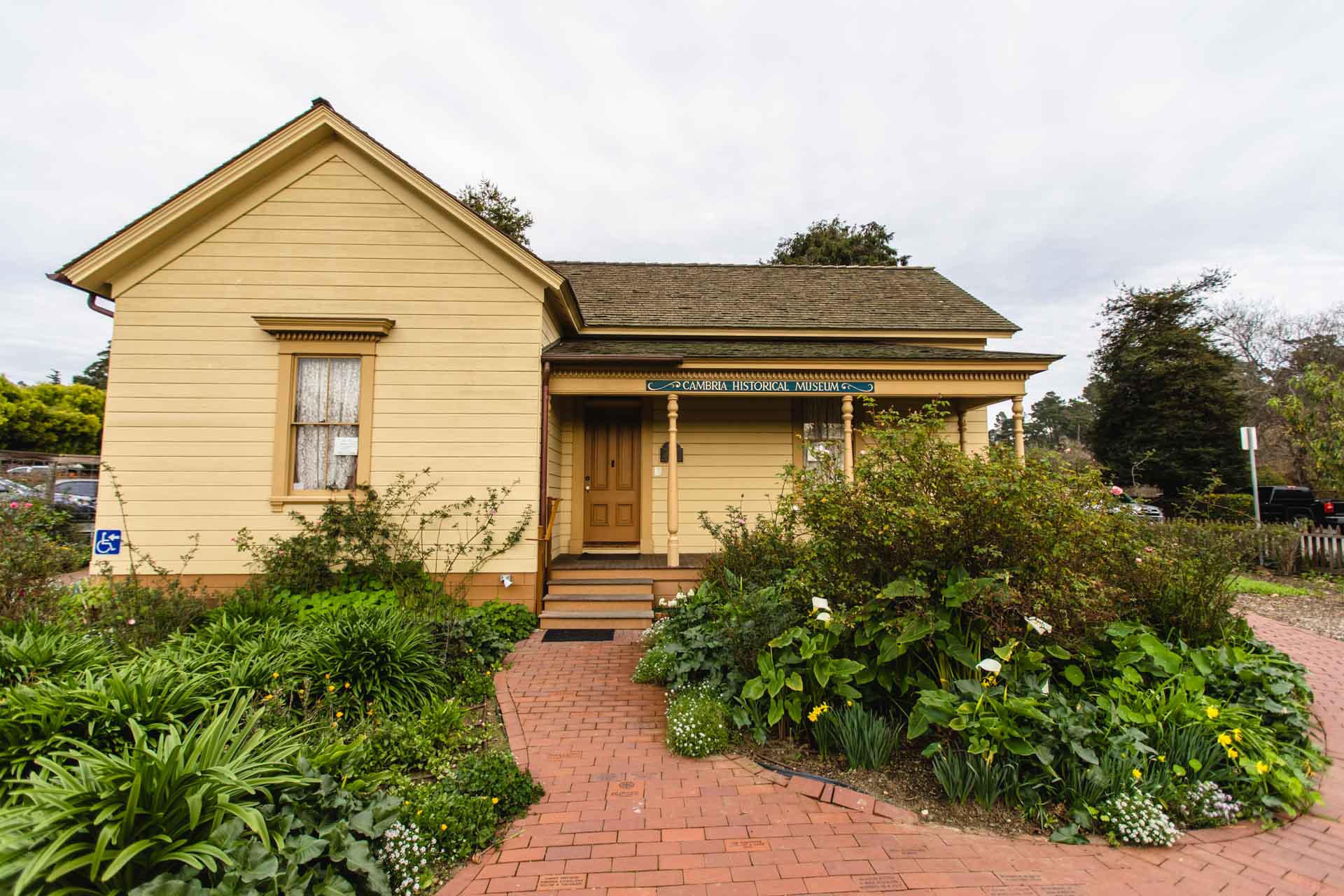 The Chinese Temple aka The Joss House
Cambria has served as many kinds of places for many kinds of people through the ages. Beginning in the 1860s, it became a safe haven for Chinese fishermen pushed out of fishing in cities like San Francisco and Monterey. They sought a place to live and work freely, and the isolated seaside bluffs fit the bill. Chinese immigrants turned to harvesting seaweed and abalone, and they did so here for a century. To accommodate the community, they built what was called The Chinese Center on lower Bridge Street. This consisted of a temple, a bunkhouse, and cabins where unmarried men spent time together on non-working days. They socialized, gambled, and smoked opium here. The temple may actually have been a lodge operated by the Chee Kung Tong — a fraternal group that assisted the rural Chinese community. Today, it's possible to visit the temple, walk the grounds, and imagine life as it was for a Chinese resident in Cambria.