Looking for fun things to do in Cayucos? This beautiful coastal town features plenty of exciting activities for the whole family to enjoy. From hiking and dining to antique shopping and pier fishing, Cayucos is a relaxing coastal escape with laid back charm to spare. Whether you're a surfer, hiker or art lover, there's a Cayucos destination with your name on it. Ready to road trip along Highway 1? Start with this enticing overnight itinerary, sure to get you primed for the best things to do in Cayucos.
Shipwreck at Estero Bluffs
Head to Estero Bluffs at low tide for an easy hike to a beached fishing vessel. Run aground in 2017, "Point Estero" is a sight to behold backdropped by dramatic ocean waves. Take advantage of this iconic Cayucos photo opportunity and stay for the local wildlife, including seabirds of many feathers. Kids along for the adventure? Nearby tidepools beckon little explorers to discover a world of crabs, anemone and underwater wonder.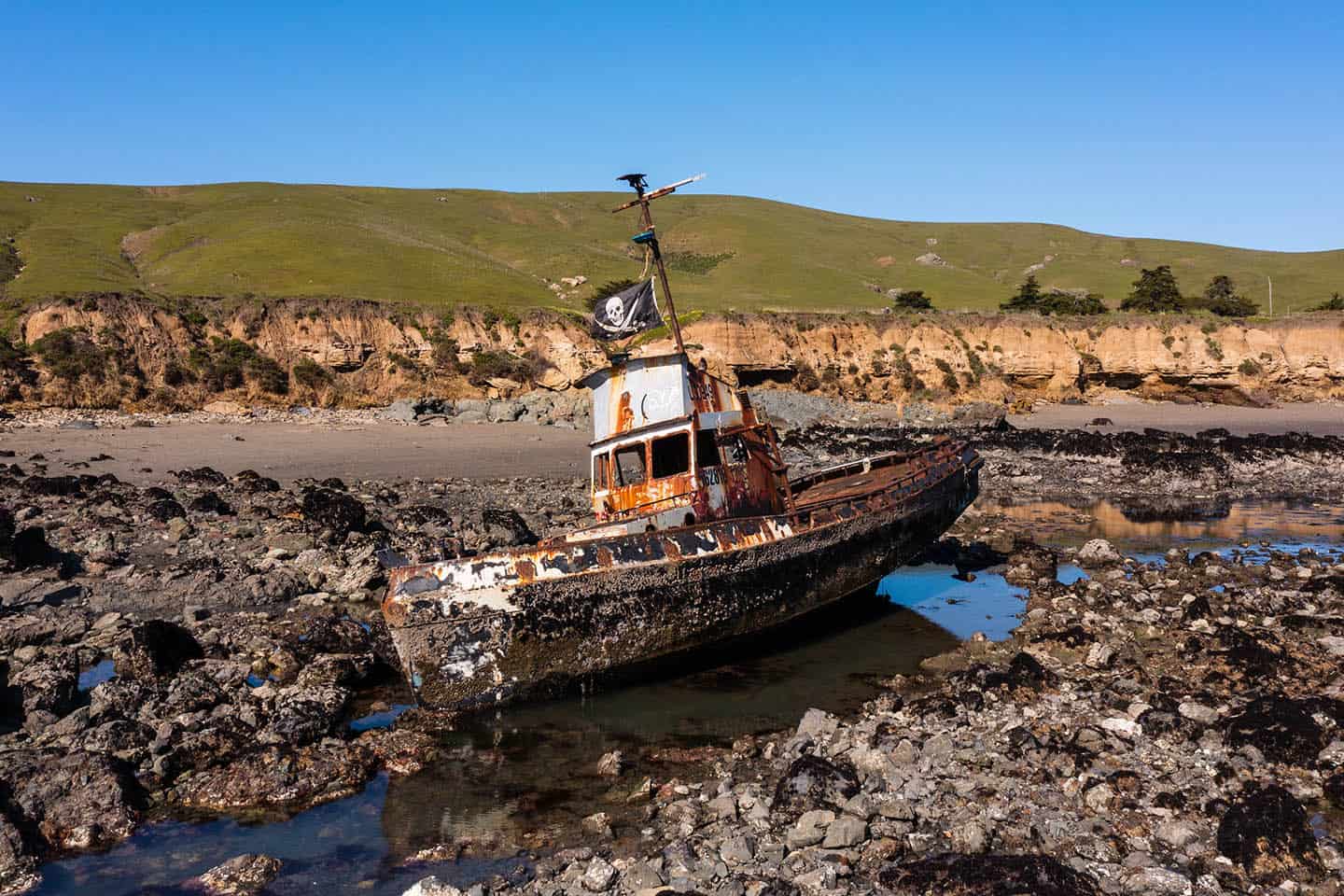 Breakfast at Hidden Kitchen
Hidden Kitchen in Cayucos offers up a nourishing breakfast that combines wholesome ingredients with fantastic flavor. Famous for serving up both sweet and savory blue corn waffles alongside superfood smoothies, start the day with a free-range egg omelet or a freshly-brewed cup of coffee. Plus, everything on the menu is gluten free and all-organic and sustainably-sourced. Kick back with both indoor and patio dining or grab your order to go and enjoy on the beach.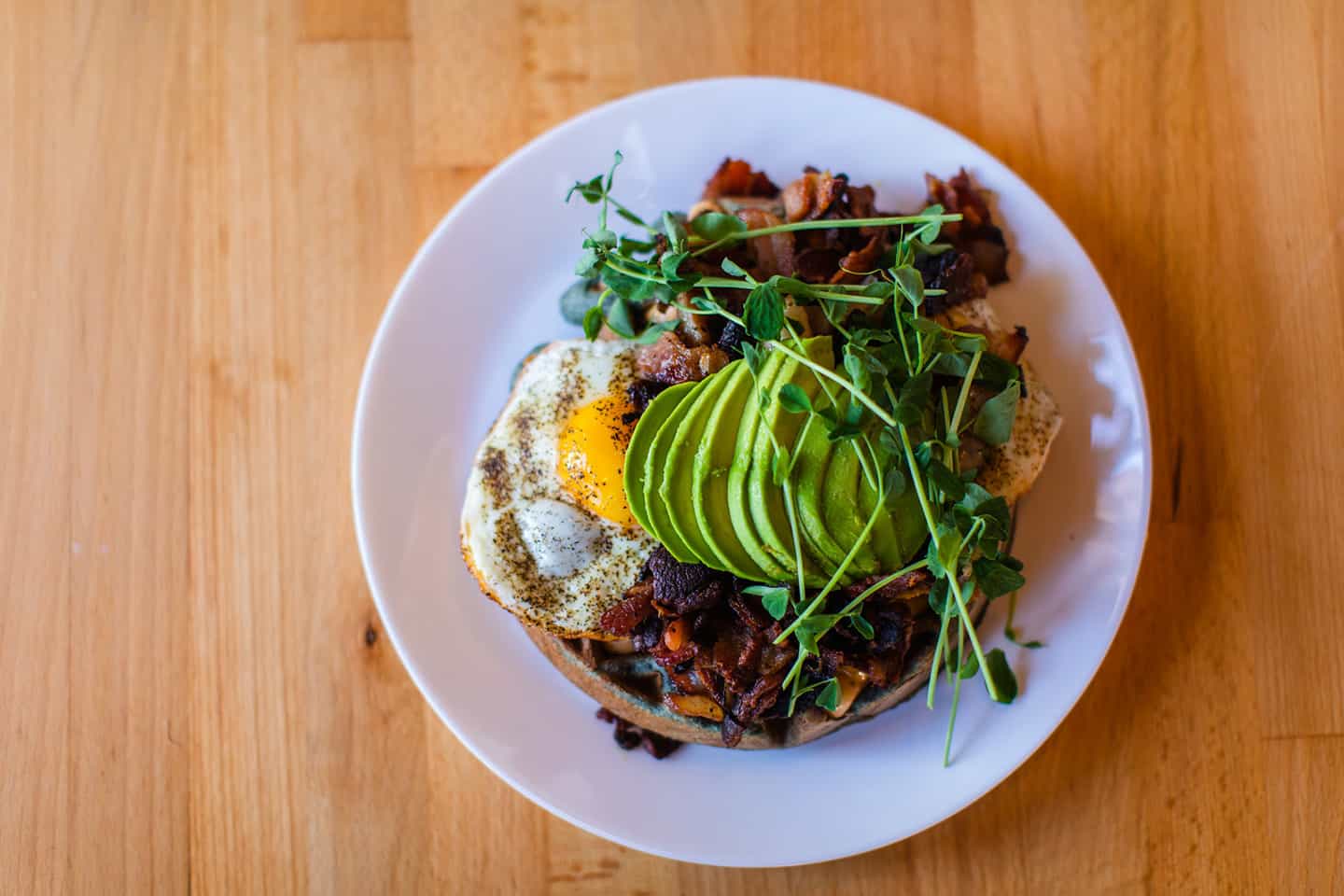 Visit the Cayucos Pier for salt, spray and wildlife. The hub of Cayucos history and activity for decades, you'll find many reasons to walk the pier. A prime location for fishing and whale watching along Highway 1, this historic pier is an official Whale Trail stop, complete with educational signage to help you along your way. Nestled at the end of Cayucos Drive on Cayucos' scenic sandy beach, the pier is easily accessible to the Veterans Hall (temporarily closed for construction) and a vibrant community Skate Park.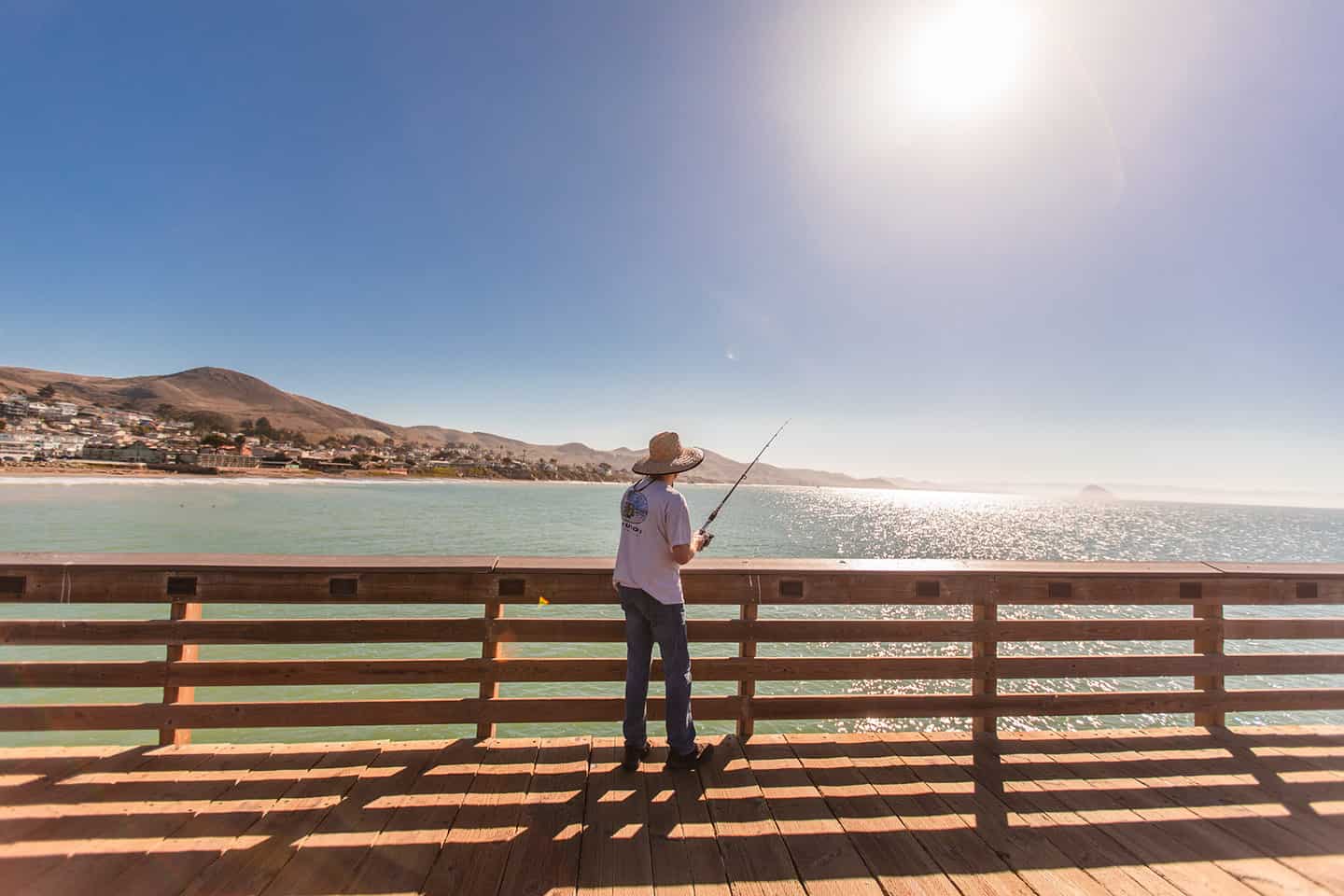 Lunch at Lunada Garden Bistro
Lunch at Lunada Garden Bistro in Cayucos features fresh flavors in a historic setting. Located in Cayucos' late 1800s "Way Station" property, the restaurant was once a grand hotel and dining room patronized by famous San Simeon locals the Hearst family. Enjoy elevated American eats, including burgers, sandwiches, steaks and seafood bolstered by elegant interiors and a lush outdoor garden area.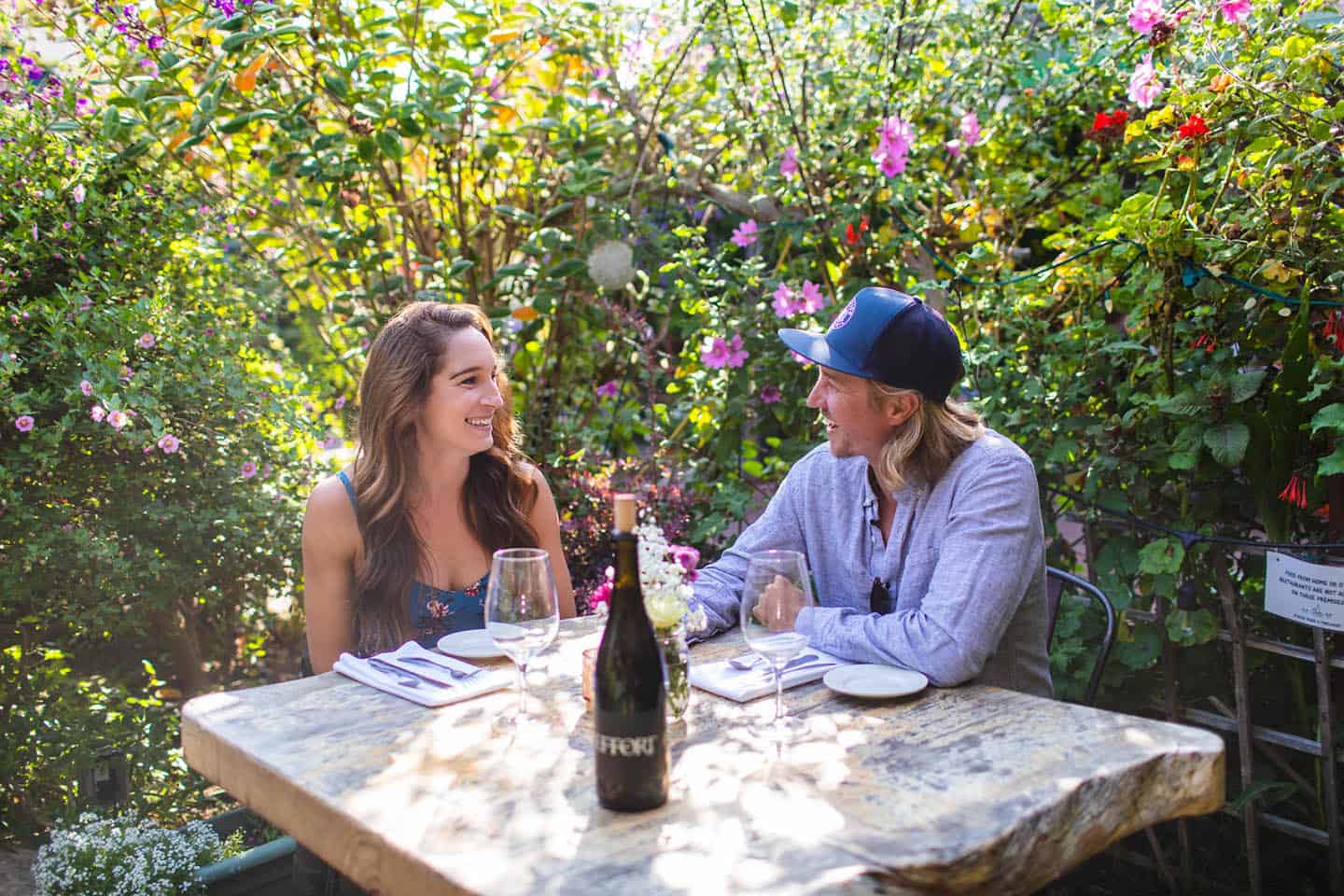 Visit the Cayucos Historical Society Exhibit
A trip to Cayucos is incomplete without an educational stop at the Cayucos Historical Society Exhibit. Learn about the area's rich heritage and expand your knowledge of Highway 1 history as a whole. Located in the Cayucos Surf Co., the exhibit aims to help visitors identify Cayucos' historic sights—many of which still stand today. From town founder Captain James Cass to the local maritime industry, you'll take away a greater appreciation of this coastal destination.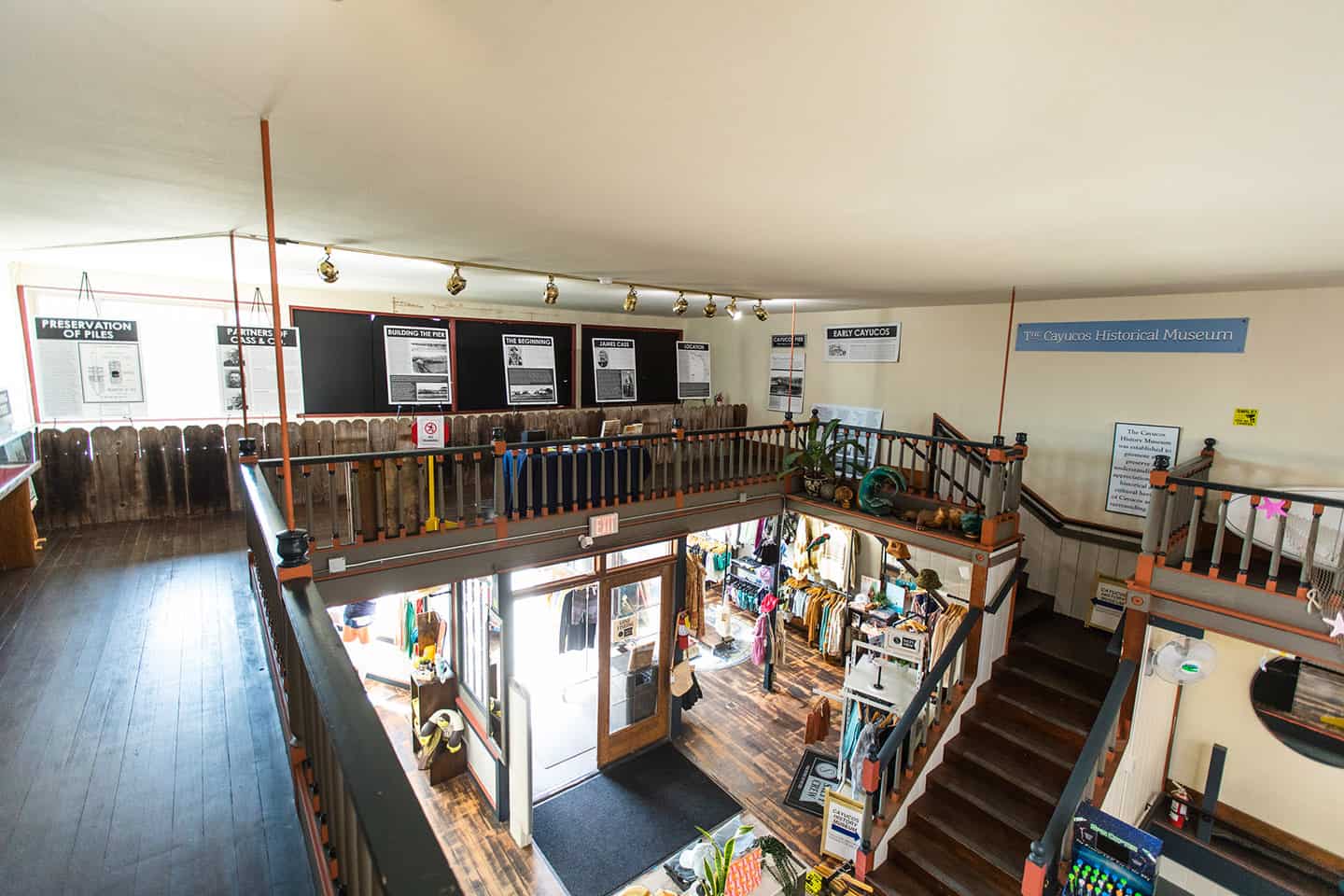 The past comes alive in Cayucos, home to an impressive array of antique stores. These are not your average thrift shops: Expect to find top-notch treasures from bygone eras, including furniture, collectibles and home decor. Remember When Antique Malls is chock-full of fascinating finds, so give yourself at least an hour to see it all. Main Street Antiques, another fabulous stop for vintage lovers, is a popular stop among locals and tourists alike.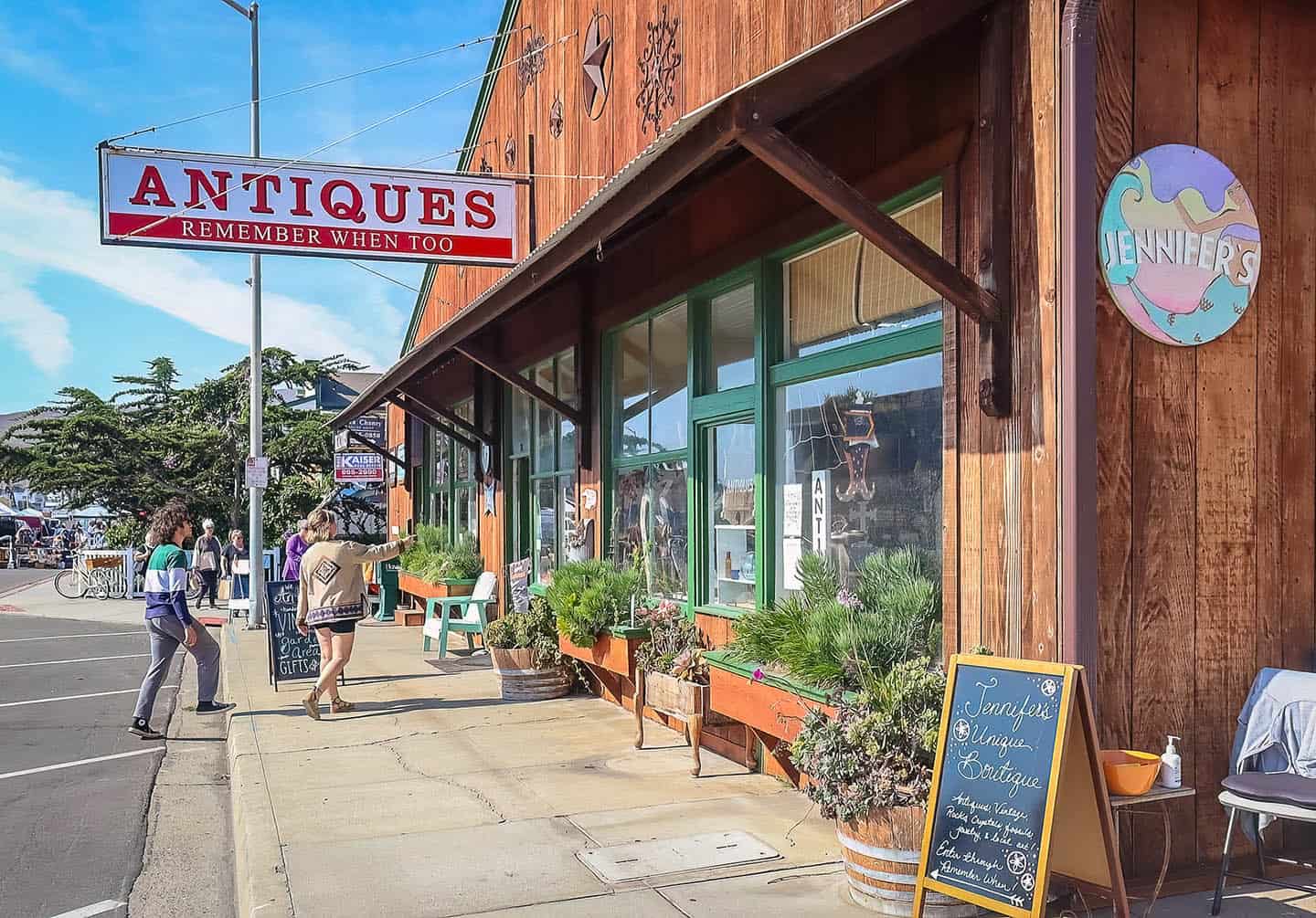 Savor dinner at Schooners in Cayucos, a local favorite since 1993. With oceanfront seating that affords expansive views of the Pacific and Cayucos Pier, you can savor gorgeous waves while avoiding coastal gusts. Order up fresh halibut, salmon, oysters and lobster for a taste of the sea or sit back with a glass of local beer or wine. Be sure to stop by Sundays from 6 to 8 p.m., when local music enlivens the already welcoming dining room.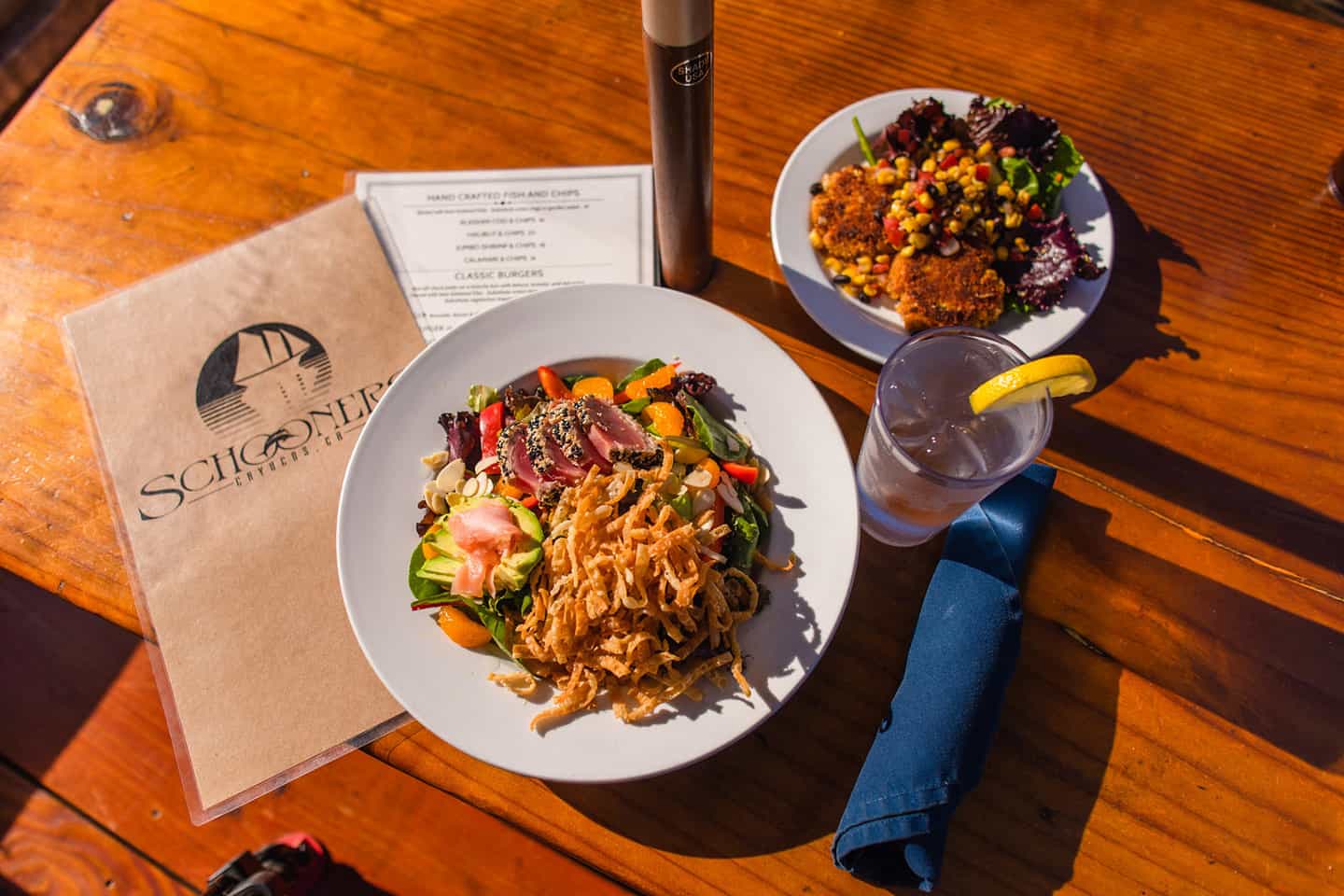 Home of Carolini's Desserts, Sea Shanty Restaurant in Cayucos serves up a mouthwatering selection of pies with flavors like boysenberry, coconut, apple, cherry, pecan, apricot and more. Don't miss their Shanty Pie with chocolate cookie crust, mint chocolate chip ice cream and hot fudge or Cow Patty Sundae, a combination of warm chocolate cake topped with vanilla ice cream sliced banana and strawberries (serves up to six hungry people)! Of course, Sea Shanty, a local favorite, also offers breakfast, lunch, dinner and drinks, too. That said, their dessert was made to crave.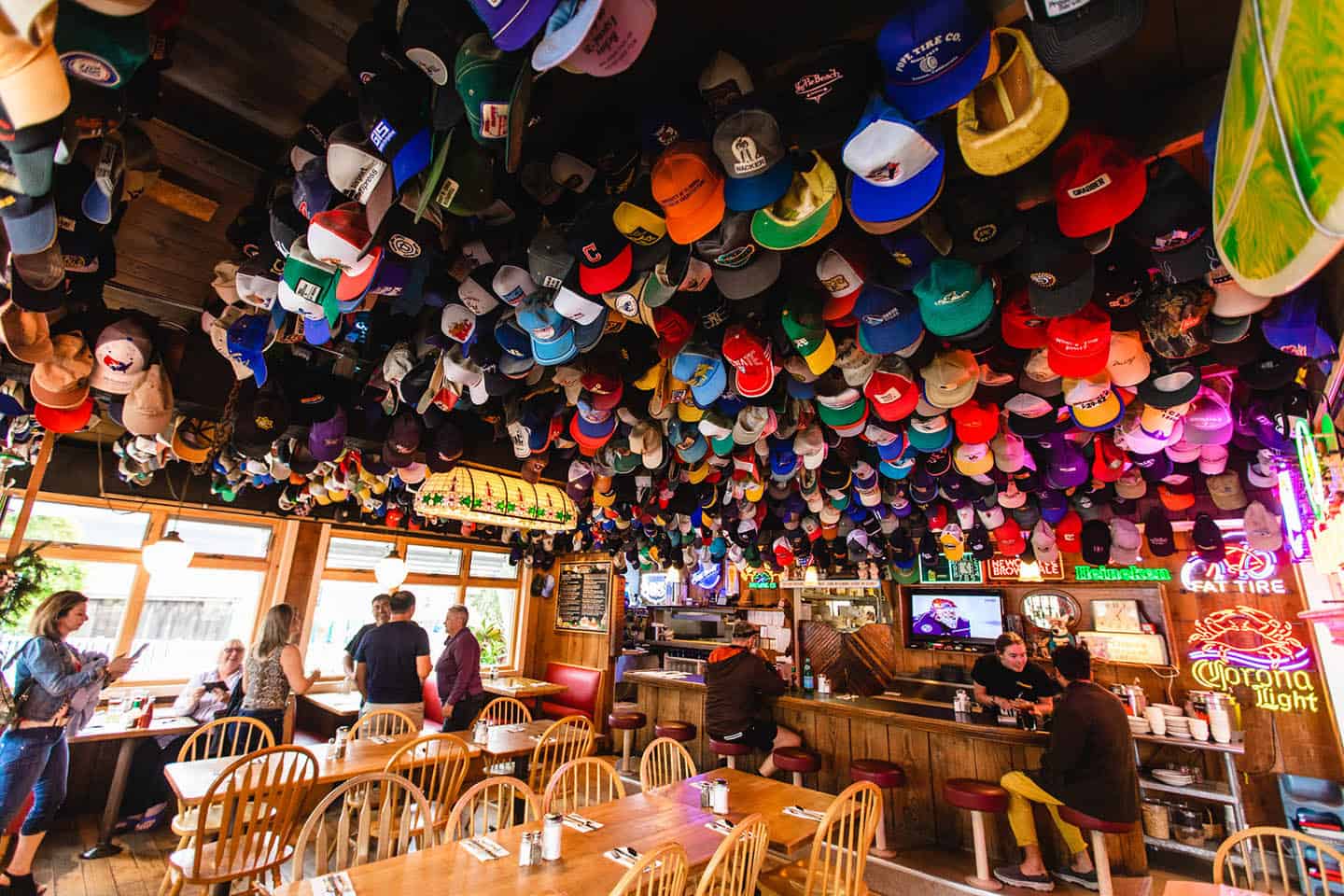 Cayucos is a playground for outdoor enthusiasts of all stripes. Start your day with an invigorating hike like Harmony Headlands, a must-see out-and-back trail. Surfing is also popular in Cayucos, with two surf shops on-hand for boards and wetsuit rentals. Hit the Cayucos Pier, a mellow surf spot, or traverse the planks above when you cast a fishing line into the water. Fishing fans will be glad to know that no license is needed to fish off the Cayucos Pier. Nearby, Good Clean Fun is ready to supply rods, reels and bait.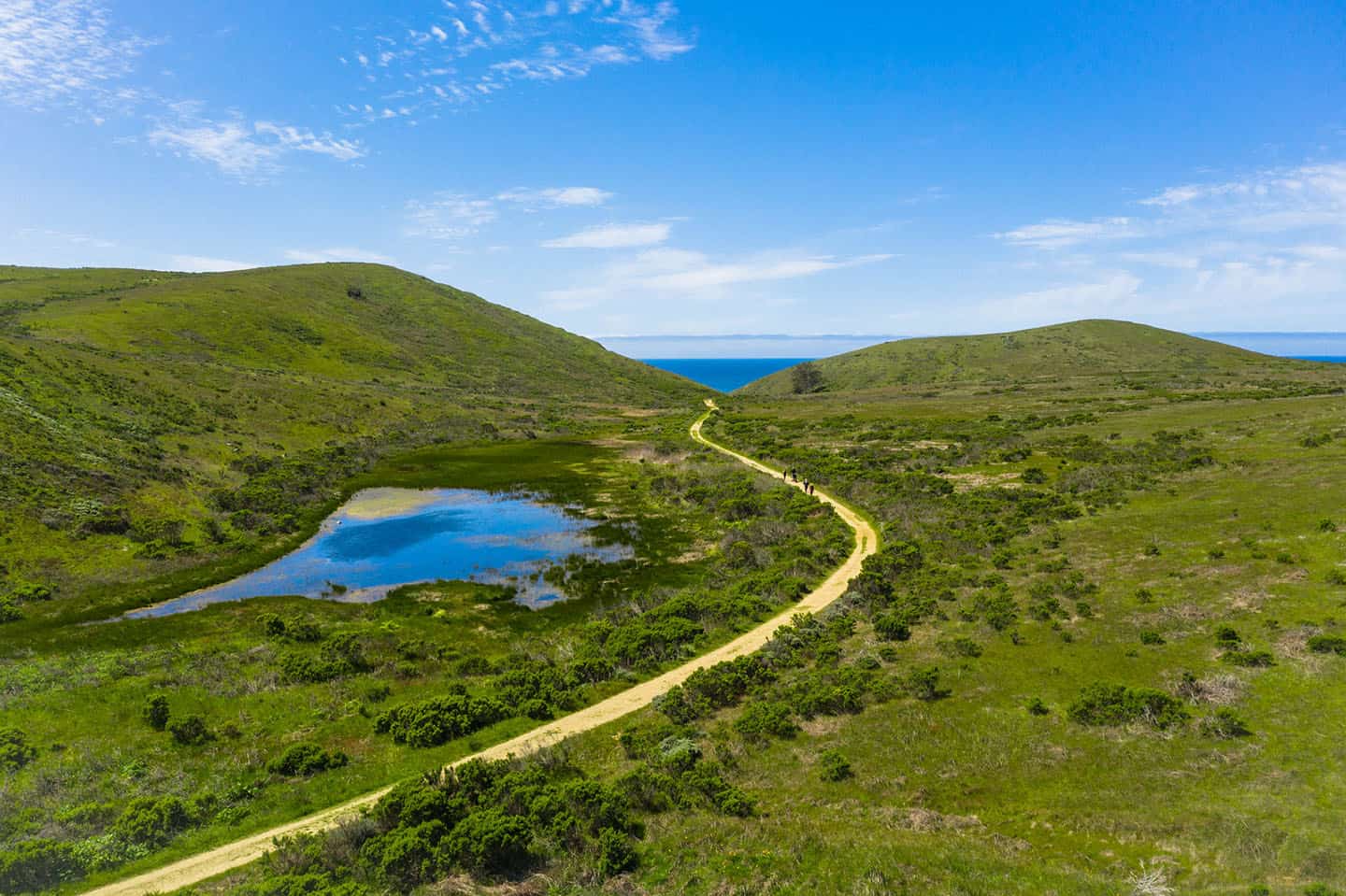 Perk up your day with a one-two punch of sugar and caffeine. Brown Butter Cookie Company in Cayucos is world famous for its crumbly confections made from browned butter, sugar, flour and sea salt. Try the locally-loved original Brown Butter Cookie, or pick from espresso, almond, cinnamon and coconut lime flavors. Luna Coffee Bar in Cayucos has everything you need for an epic fuel-up, any time of day. Enjoy a range of specialty coffees paired with sweet pastries and breakfast items. This family-owned coffee shop believes that "home is where the coffee is," so make yourself comfortable with plenty of inside and outdoor patio seating. Have Fido in tow? Dogs are welcome at Luna Coffee Bar―you'll even find freshly-made dog treats sold onsite. Cayucos Coffee is a longtime favorite for teas, hot chocolate, specialty coffees and smoothies. You'll likely find a line already forming around sunrise as folks anticipate delicious house-made pastries.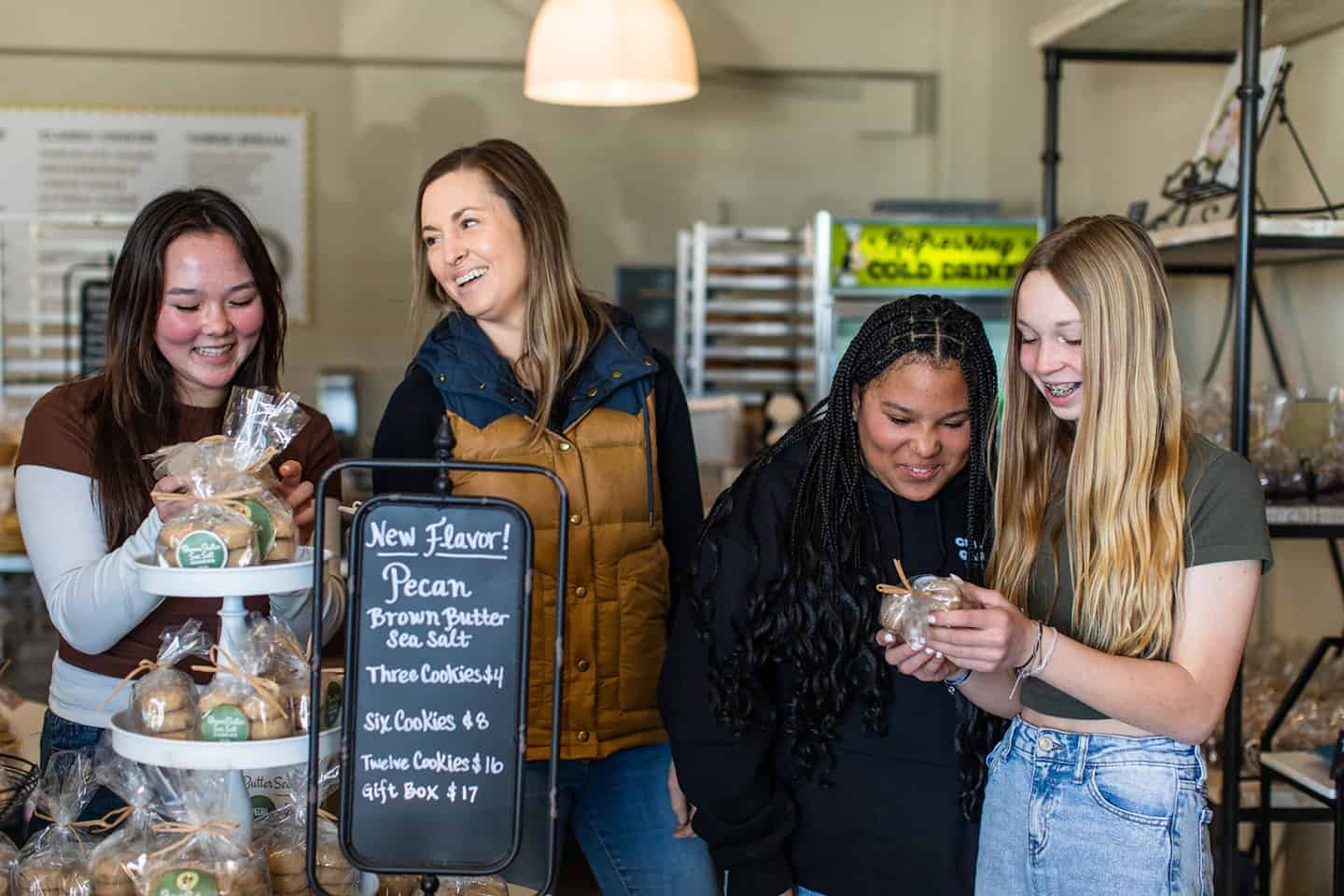 Cap off your incredible Cayucos trip with a relaxing spa service at Mother Beauty, located in the historic Cass House. Indulge in a customized facial combining plant-based skincare and tension-busting massage. Focused on restorative, results-focused wellness, you can expect to look and feel your very best afterward.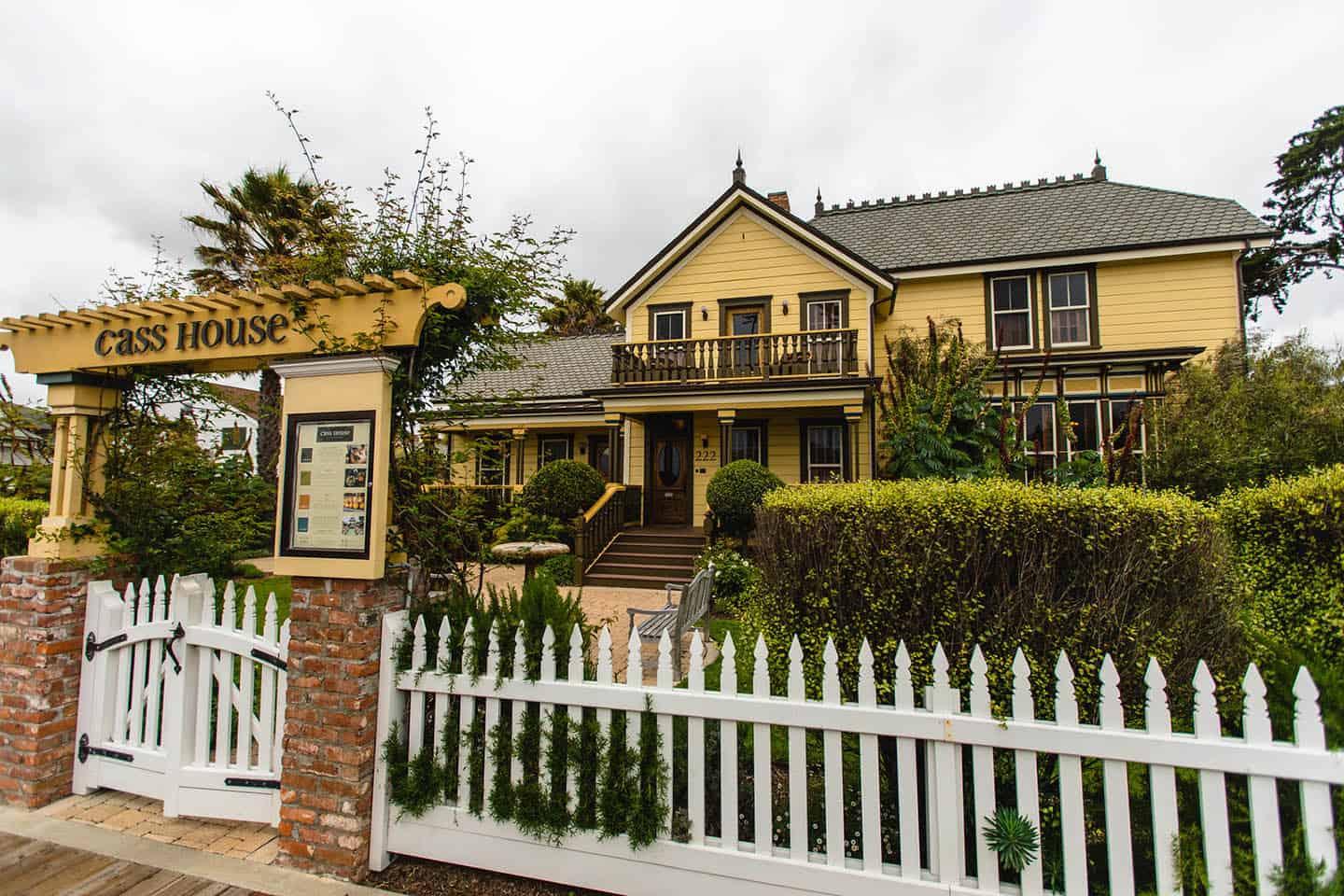 Stewardship Travel for Good
Participate in Stewardship Travel for Good activities designed to bring you closer to Cayucos' natural wonders. Help catalog the many plants and animals found along Highway 1's pristine coastline when you download the app and join Cayucos' iNaturalist Citizen Scientist Program. Discover and index the fauna and flora of Estero Bluffs State Park solo or with the whole family—everyone is invited to join in the fun! Looking for more activities combining education and conservation in Cayucos? Forage wild seaweed with Marley Family Seaweeds, sure to delight curious kids. Known as one of the best foraging tours in the nation, this unique outdoor activity has been featured in the Los Angeles Times and Martha Stewart Living. Kelpful Cooperative also hosts seaweed foraging tours along the Estero Bluffs and are on-hand to meet your beauty, health and snacking needs. Looking for more ways to Travel for Good along Highway 1? Check out an array of options here.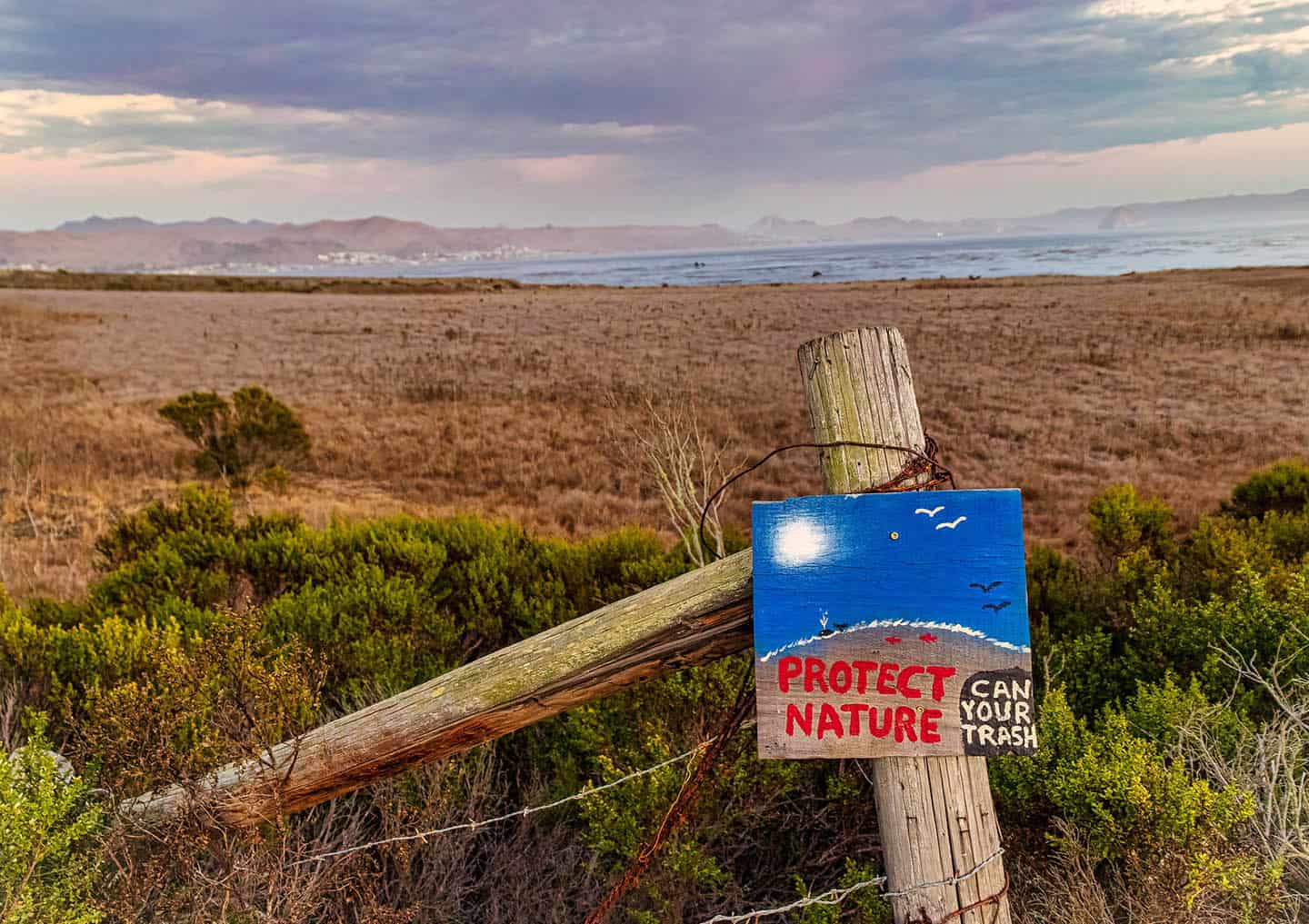 Looking for things to do near Cayucos? There's always more to explore along Highway 1. Cayucos is conveniently located near a diverse range of destinations sure to spark your interest. Head north to Cambria, where pines meet the sea. Home to a charming downtown, Clydesdale trail rides and wind-swept Moonstone Beach, you'll experience the enchantment of one of Highway 1's most beloved gems. You can also just as easily head south to Los Osos, known for stunning Montana de Oro State Park. Whether you're a hiker, mountain biker, tide pool explorer or equestrian, you'll find your own personal playground at Montana de Oro, one of the world's great natural spectacles.