The cultural landscape in San Simeon is dominated by Hearst Castle, the rambling estate built in 1919 by media magnate William Randolph Hearst. A passionate art collector, Hearst's love of antiquity was influenced by childhood travels with his educator mother, Phoebe Hearst. The 90,000-square-foot home and gardens set a tone for arts appreciation in San Simeon in a way that's unique along Highway 1. As during Hearst's lifetime, the presence of the ocean influences San Simeon culture profoundly. Here, you'll find the picturesque William Randolph Hearst Memorial State Beach — once Hearst's own private beach — where coastal conservation is a major focus. Adjacent to the beach, the Coastal Discovery Center is a collaborative museum operated by California State Parks and the Monterey Bay National Marine Sanctuary. Learn about the area through a mural painted on the center's exterior wall that details its natural history and cultural heritage. And don't miss the opportunity to walk back in time with a visit to the one-room Pacific Schoolhouse. San Simeon is a remarkably well-preserved place that invites its guests to indulge their curiosity and explore.
Called "a museum like no other," Hearst Castle was specifically designed to showcase 25,000 of Hearst's antiquities. (Even then, this represents just a fraction of Hearst's total collection.) It's also the only art museum operated by California State Parks and is accredited by the American Alliance of Museums. Artifacts of all styles, sizes, and origin populate the house, providing an unparalleled opportunity for art-lovers. The two-hour "Art of San Simeon" tour at Hearst Castle highlights Hearst's collection, as well as how he came to acquire his pieces. It also features rooms otherwise unavailable through standard daytime tours. Famous works in the tour include paintings, like The Annunciation by Spanish artist Bartolomé Pérez de la Dehesa from the mid-1600s. Tapestries are also featured, like The Continence of Scipio from the early 1500s by Italian artist Giulio Romano. A sculptural masterpiece, the Venus Italica by Antonio Canova, was actually seized in Florence, Italy, and possessed by Napoleon Bonaparte's family in 1802. The "Orchid Vase," made in 1889 by Tiffany & Co. and purchased by Phoebe Hearst, is another featured work on the tour. Famously, the most ancient piece at the estate is a statue of the Egyptian goddess Sekhmet, which dates back to the 19th Dynasty (1292-1189 BCE). The Art of San Simeon Tour is a semi-private tour, limited to just eight guests, and is available October through May each year.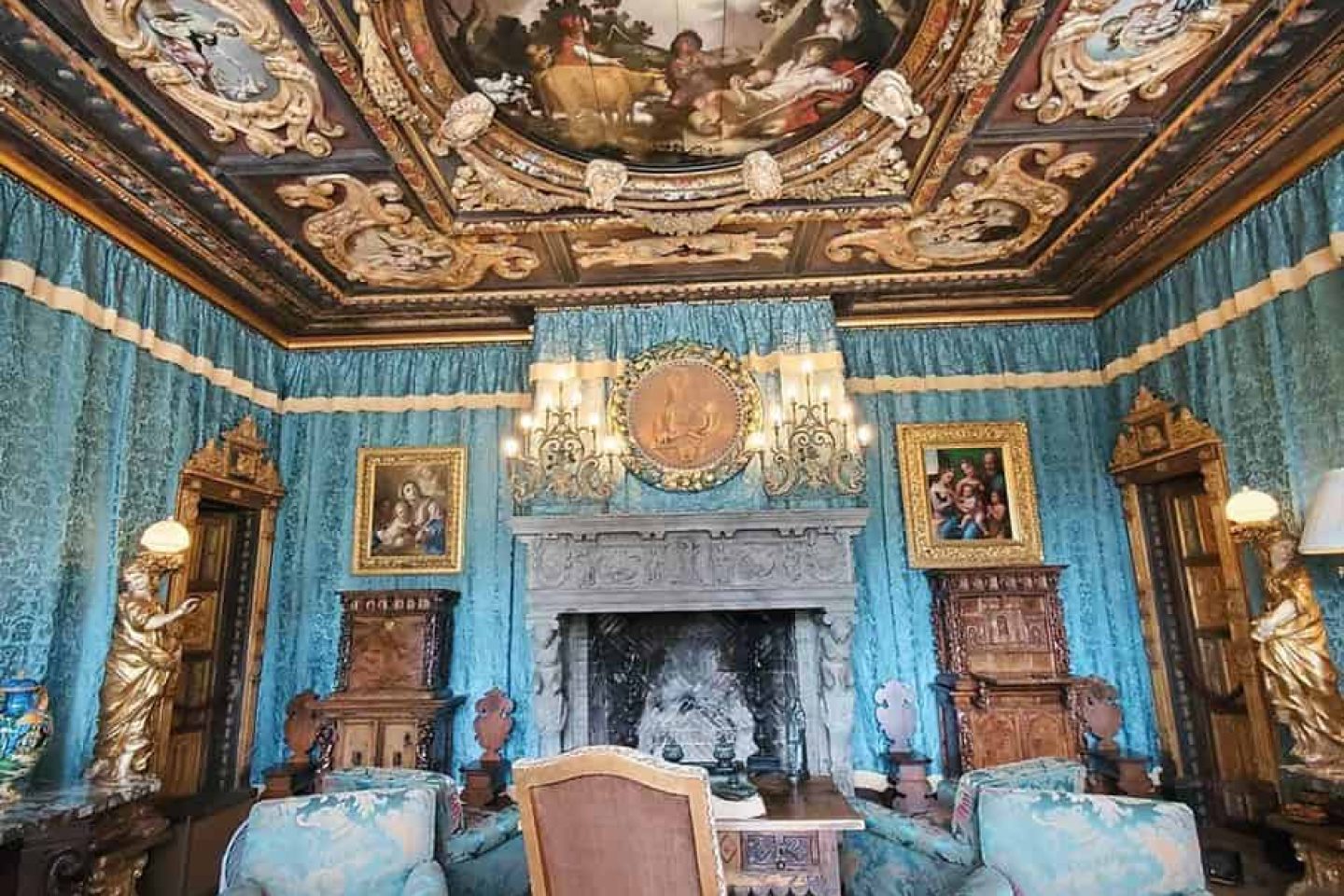 Local Heritage and Culture
A visit to the Pacific Schoolhouse is another terrific way to experience the heritage and culture of San Simeon. This quaint one-room building, painted white and red, served as San Simeon's sole schoolhouse from 1881 to 1950. In fact, William Randolph Hearst was a student there, himself. The school became a necessity as his father, George Hearst, purchased neighboring ranchos and hired people to work on them. Working families enrolled their children, and the school served several generations of San Simeon children. Today, it stands in the field across from Sebastian's General Store, and is an extremely popular spot for photographers to capture. Its simple frame and rural surroundings hearken back to a time of great growth and change in San Simeon. Come experience the place for yourself, and note the contrast between Hearst Castle on the hill, and the schoolhouse below, on the coast. You're sure to find the comparison striking.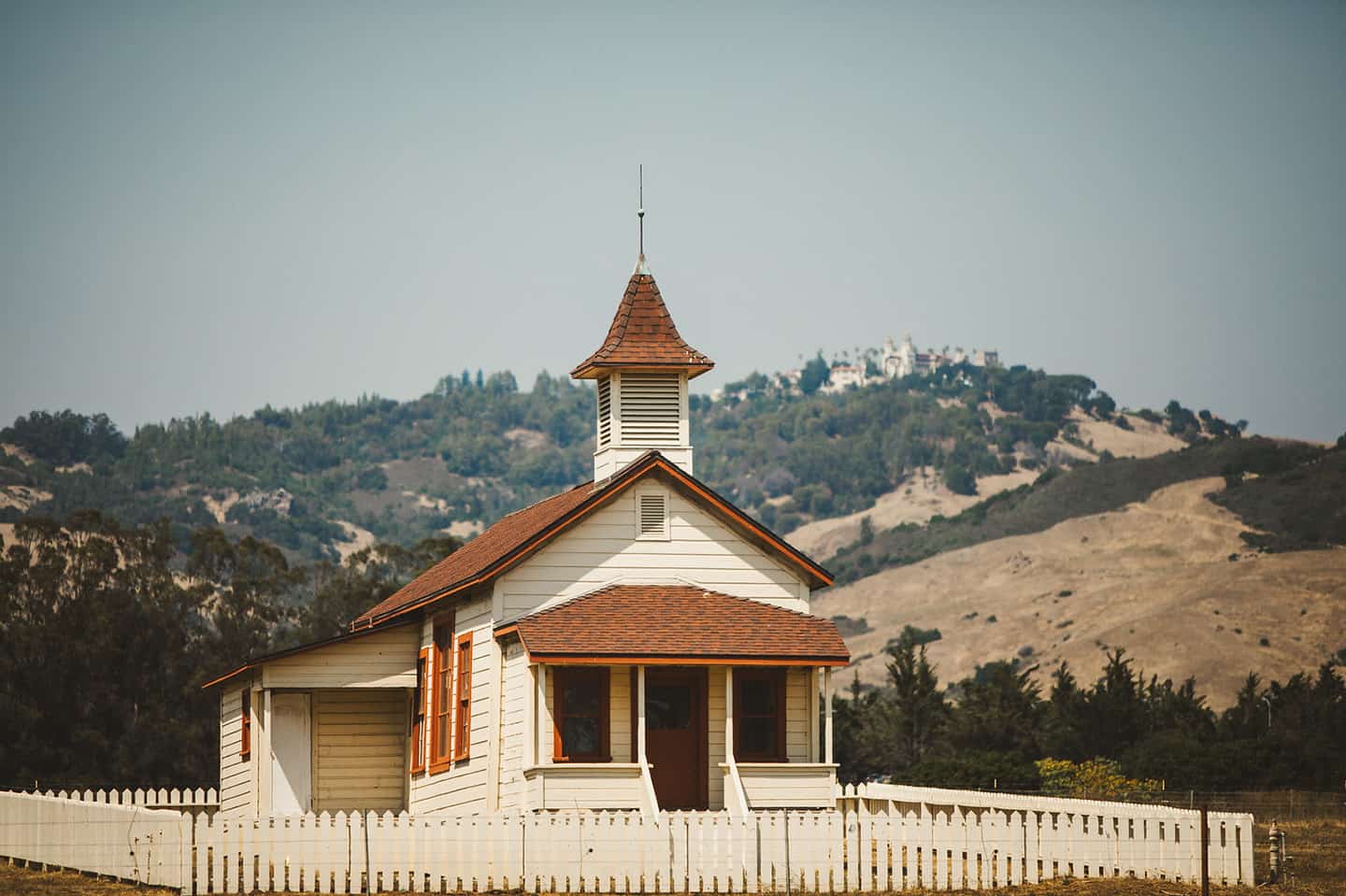 This little jewel of coastal conservation features an exterior mural painted by artist and marine biologist Cleo Vilett. As a scientist, Vilett brings a unique perspective to this artistic rendering of life where the land and sea meet. Her work appears all along the California coastline and across the west, most notably murals, illustrations and sculptures for natural science institutions. The Coastal Discovery Center reflects the beauty of San Simeon Cove — whose point is visible just beyond the building — and what lies beneath the waves. Otters, pelicans, a manta ray, eucalyptus trees and dancing kelp fill the space in a painterly reflection of this abundant cove. Once you've enjoyed the mural, head inside to experience exhibits and education programs that highlight San Simeon's land-sea connection. Interpretive displays cover the history of San Simeon Bay, including the Delta Sub and shipwrecks along this famously dangerous stretch of coastline. Other exhibits detail the lives of some of San Simeon's most famous inhabitants, like sea birds, elephant seals, sea otters, rainbow trout and tidepool-dwellers. You can even look at live, local plankton under a microscope for an up-close and personal experience in this vibrant natural playground.