The coastal town of Cambria blends seaside fun with elegant appeal. Nestled along Highway 1 where pine trees meet the Pacific, you'll find a range of activities to enjoy, from wine tasting to horseback riding. Top things to do in Cambria include hiking, sightseeing, dining and shopping—but there's so much more to explore. Ready to find out what to do in Cambria? Check out our itinerary below for the ultimate overnight stay.
Explore Things to do in Cambria
Pie at Linn's Easy as Pie Shop
Ordering up a slice of pie at Linn's Easy as Pie Shop is a must when visiting Cambria. It's never too early in the day to enjoy a slice of Linn's world famous olallieberry pie or an array of other flavors, including chocolate cream, banana cream, blackberry, rhubarb or pecan raspberry, to name a few. Hungry for a fuel-up that'll last all day? Dig into a traditional breakfast or lunch with Linn's fresh menu of morning favorites, sandwiches and salads. Before you go, be sure to shop at Linn's gift shop, chock full of jams, treats and whimsical giftables.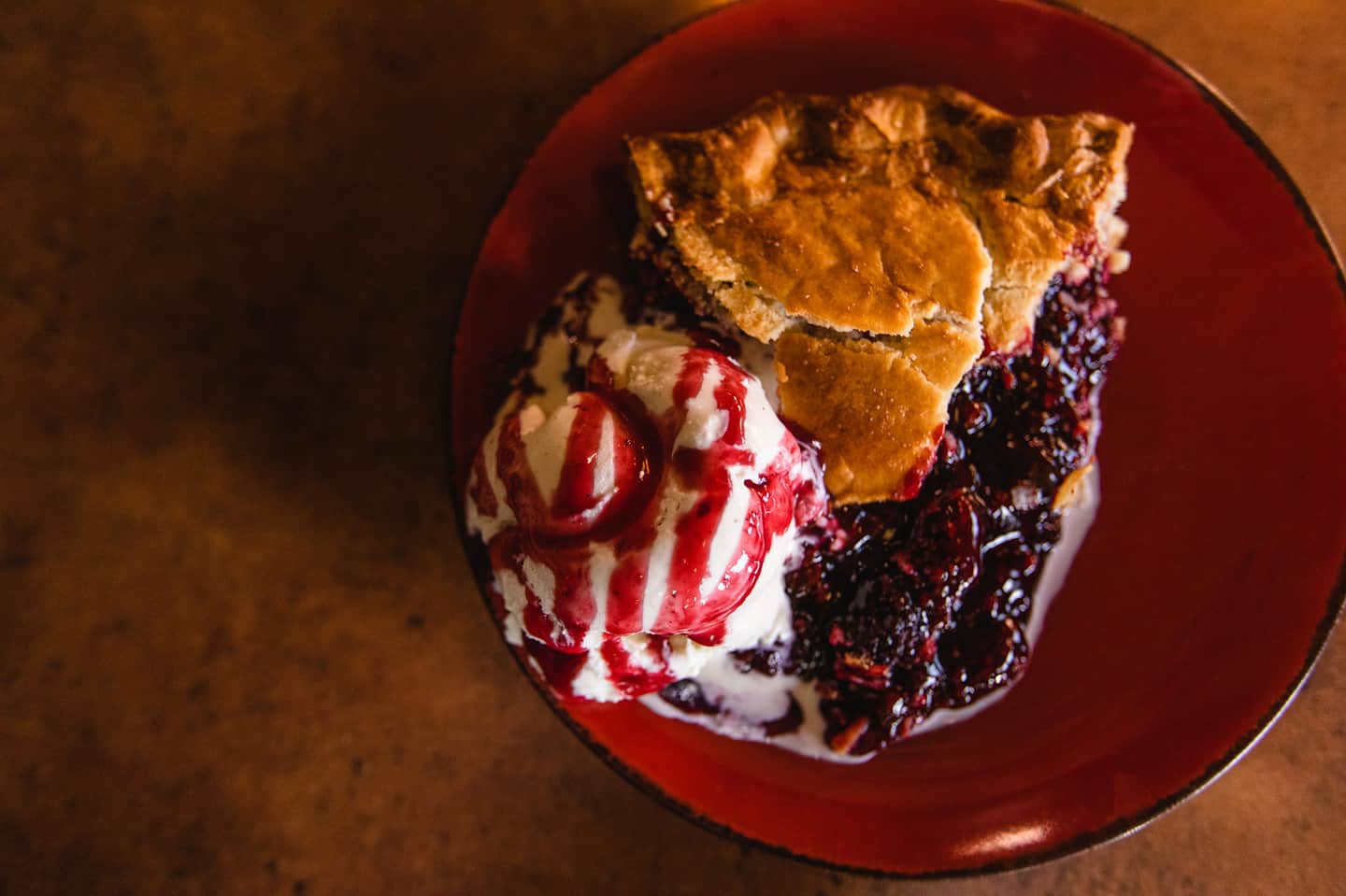 Shop the Village
The Village in Cambria is a wonderland of boutique shops and businesses with a magic all their own. Elevated by a mix of modern, Victorian and Old World architecture, the Village is a scenic place to stroll after a hearty breakfast or lunch at Linn's. View Cambria's charming window displays and storefronts, a blend of timeless elegance and artistic intrigue. Shop antique vendors for one-of-a-kind treasures or revamp your look with unique clothing and home decor items only found in Cambria. Locally-owned gift shops, colorful art galleries and relaxing wine tasting rooms are all within walking distance.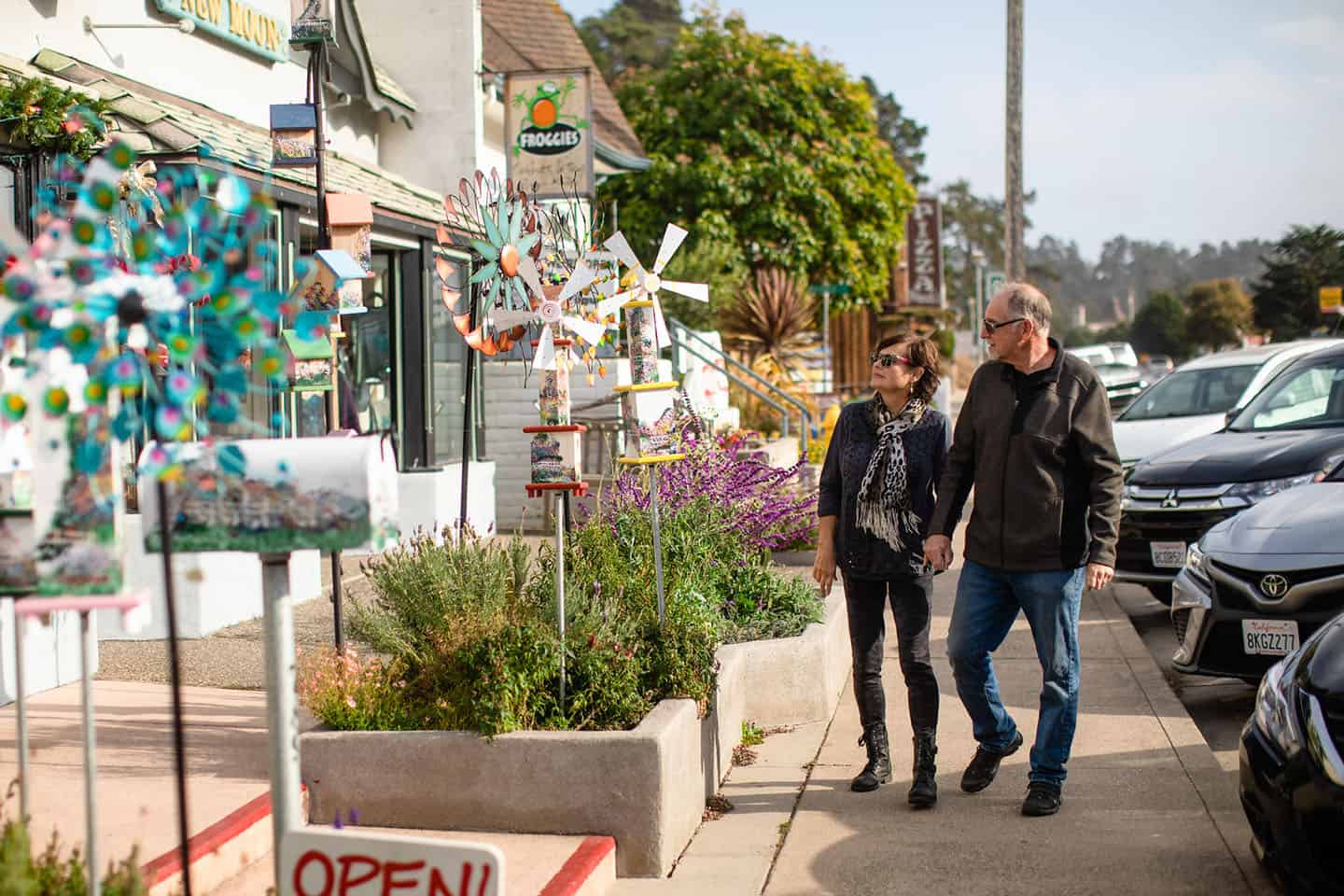 Walk with the Moonstones
Moonstone Beach boardwalk offers up an elevated stroll along one of Highway 1's most impressive beaches. Follow the scent of salt and spray to the water's edge: an afternoon of open air discovery beckons. Venture down the wind-swept coastline in search of moonstones, a beloved pastime of locals and visitors alike. Be sure to keep your eyes peeled while you walk: whales, seabirds, fishermen and surfers are all known to make an appearance along this special slice of California coastline.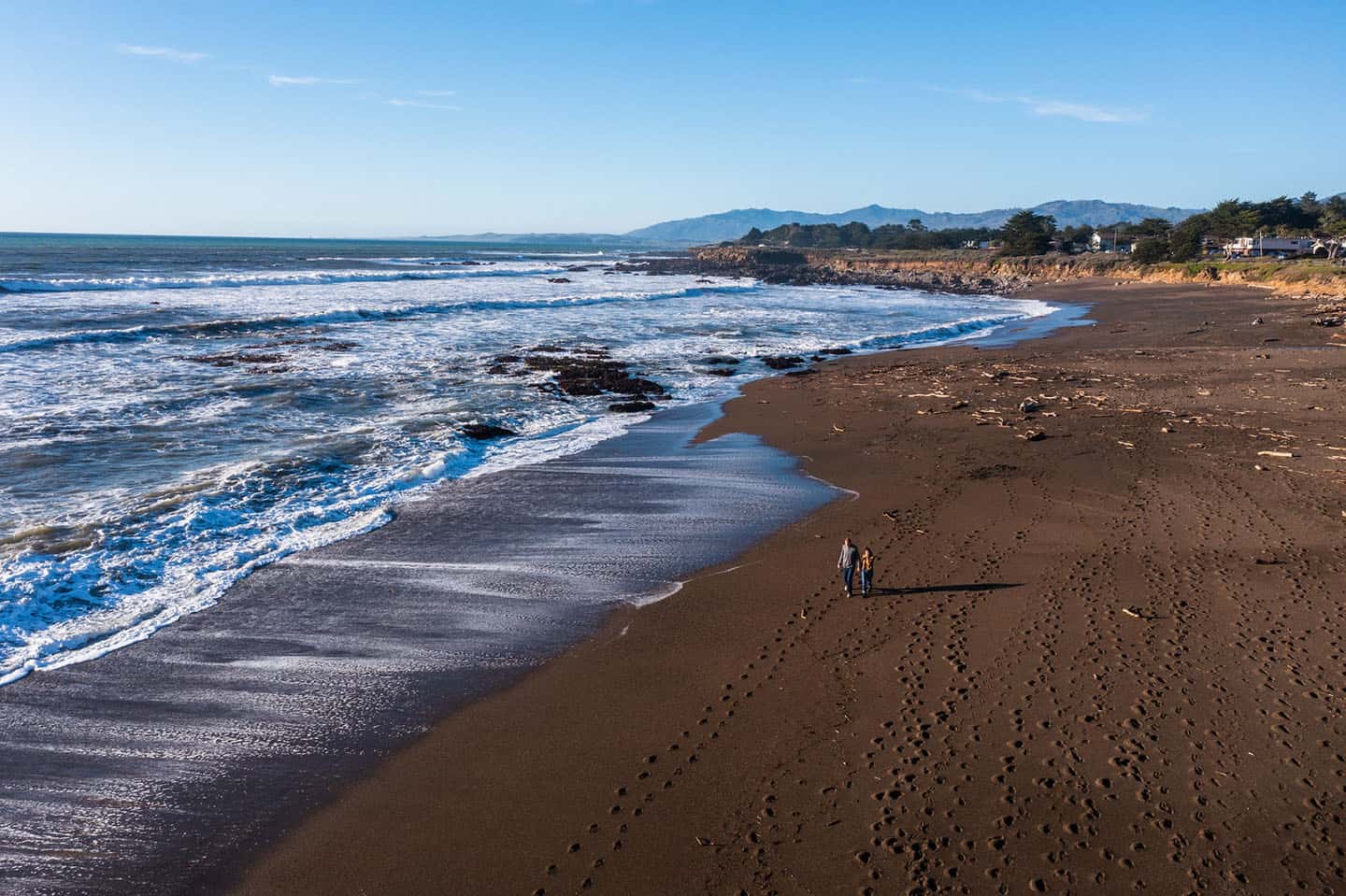 Lunch at Moonstone Beach Bar & Grill
Lunch at Moonstone Beach Bar & Grill in Cambria blends stellar seafood dishes with an unforgettable ocean view. Directly overlooking Moonstone Beach, the restaurant's heated patio offers unobstructed views of surf and sand. Indulge in lobster, shrimp, fish and chips or clam chowder—or go for upscale American staples like gourmet burgers and fries. Plus, the kids can order off their own menu for lunch, dinner or brunch, too. That said, the adults will no doubt appreciate the eatery's comprehensive drink menu, ground zero for cold craft beer, local wines and signature cocktails.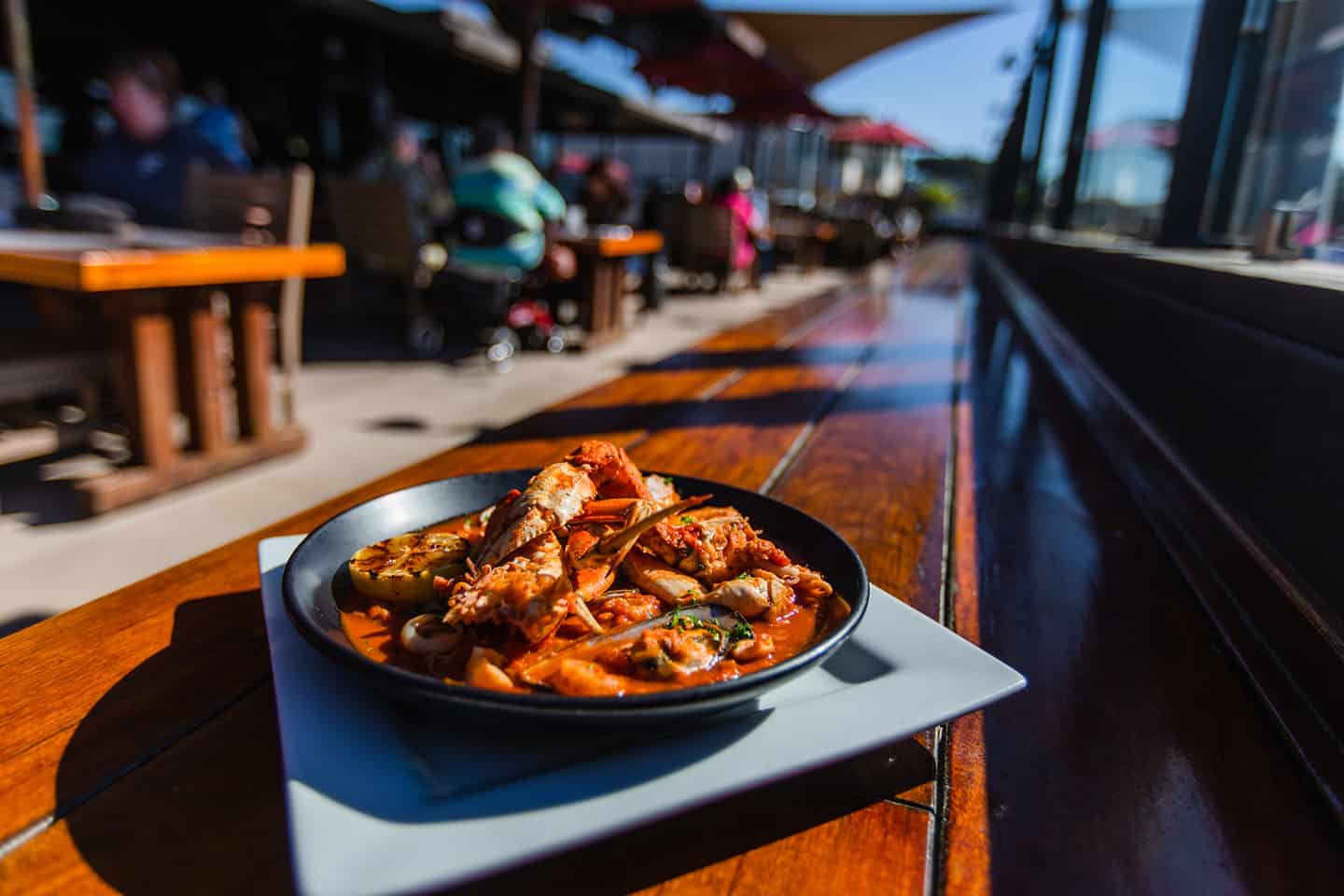 Clydesdale Ride through the Forest
Clydesdale horses roam the majestic forested hillsides of Cambria (if you know where to look). What can we say? Highway 1 is full of surprises! Gallop on horseback through open grazing pastures and pine trees as if starring in your own fairy tale romance. While these gentle giants are easy and safe to mount, you may prefer an alternative way to ride. If so, you're in luck: Explore the sprawling, 2,000 acre ranch by UTV or pulled wagon, depending on your mood.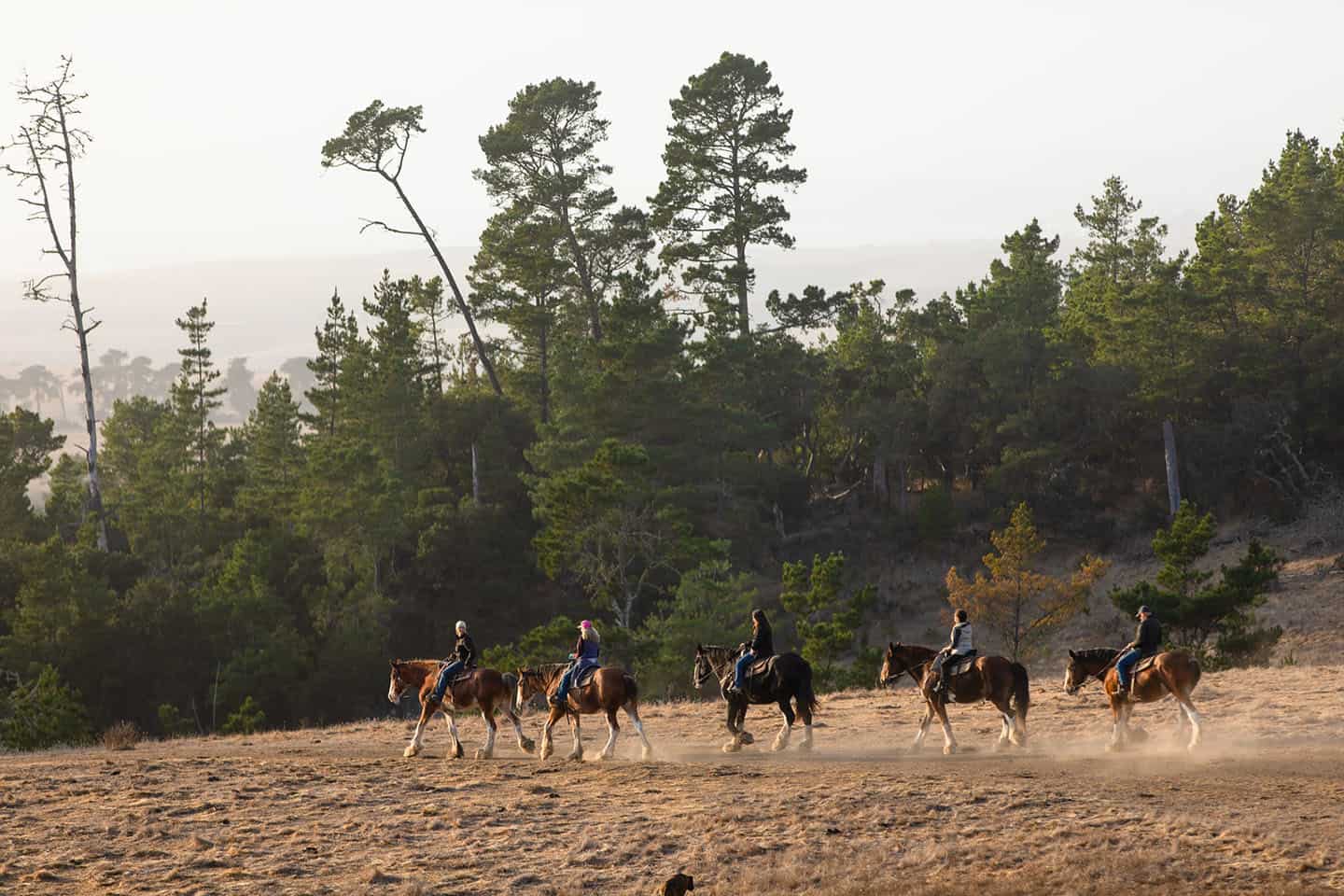 Cambria Christmas Market (seasonal)
The Cambria Christmas Market is renowned for lighting up the night with an otherworldly holiday spectacle. In other words: it's a sight to behold. Although only available during the holiday season, mark your calendar appropriately, as this is an annual event worth putting on your Highway 1 bucket list. Why are we so enthused about this market? The time-honored attraction brings together more than two million twinkling Christmas lights, delicious food vendors and enchanting kid's activities for an incredibly festive holiday on the coast.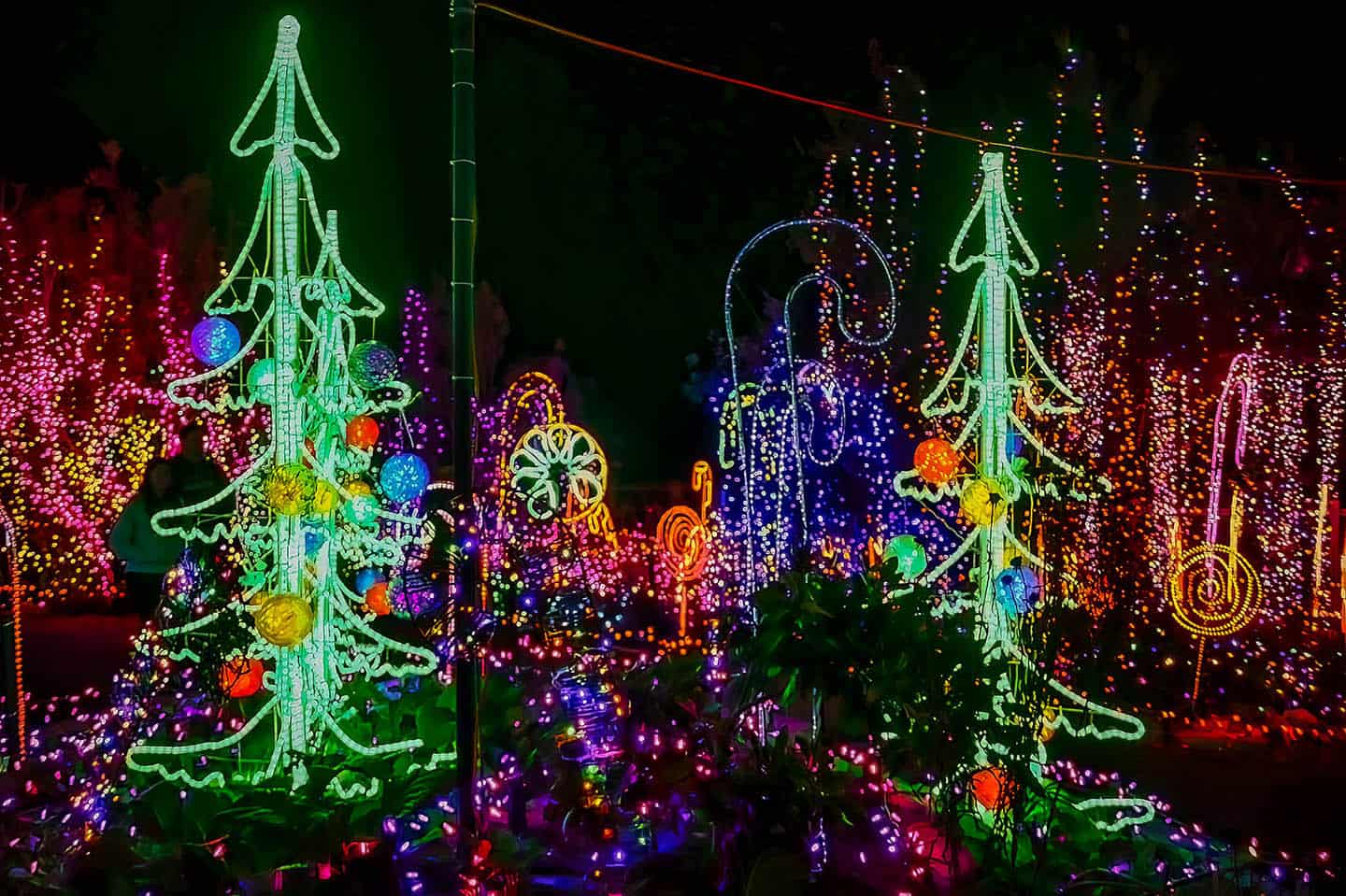 Dinner at Sea Chest Oyster Bar
Dinner at Sea Chest Oyster Bar in Cambria is a serious seafood lover's dream. Home to an unrivaled oyster selection—Rockafeller, Casino or Devils on Horseback can all be yours—savor top shelf briney goodness, slurp after slurp. Featuring one of the most impressive seafood menus along Highway 1, this no-reservation, dine-in only restaurant plates premium fish and shellfish creations to remember. Whether you dunk your baguette into a steamy bowl of cioppino or savor tender calamari steaks simmered in butter-garlic sauce, you'll enjoy a remarkable culinary experience.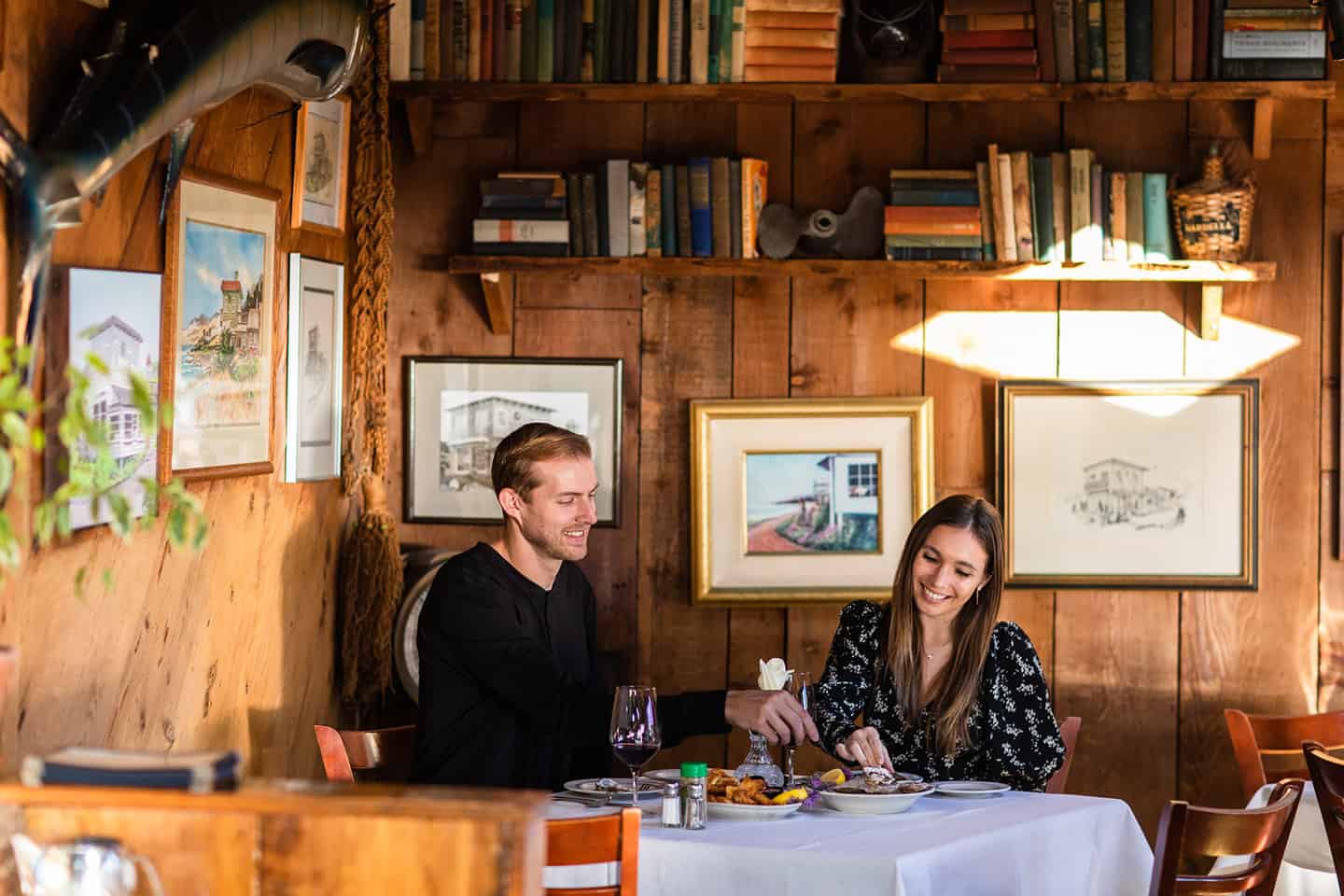 Wake up to a Spa Day
Wake up to a spa day in Cambria and you'll look and feel your very best, wherever you roam next. No Highway 1 road trip is complete without a proper glow-up: indulge in a rejuvenating body wrap, relax into a pedicure chair or simply allow your mind to unwind with healing massage and aromatherapy. Now you're in that Cambria state of mind. With so many incredible spa services to choose from, the world is your oyster.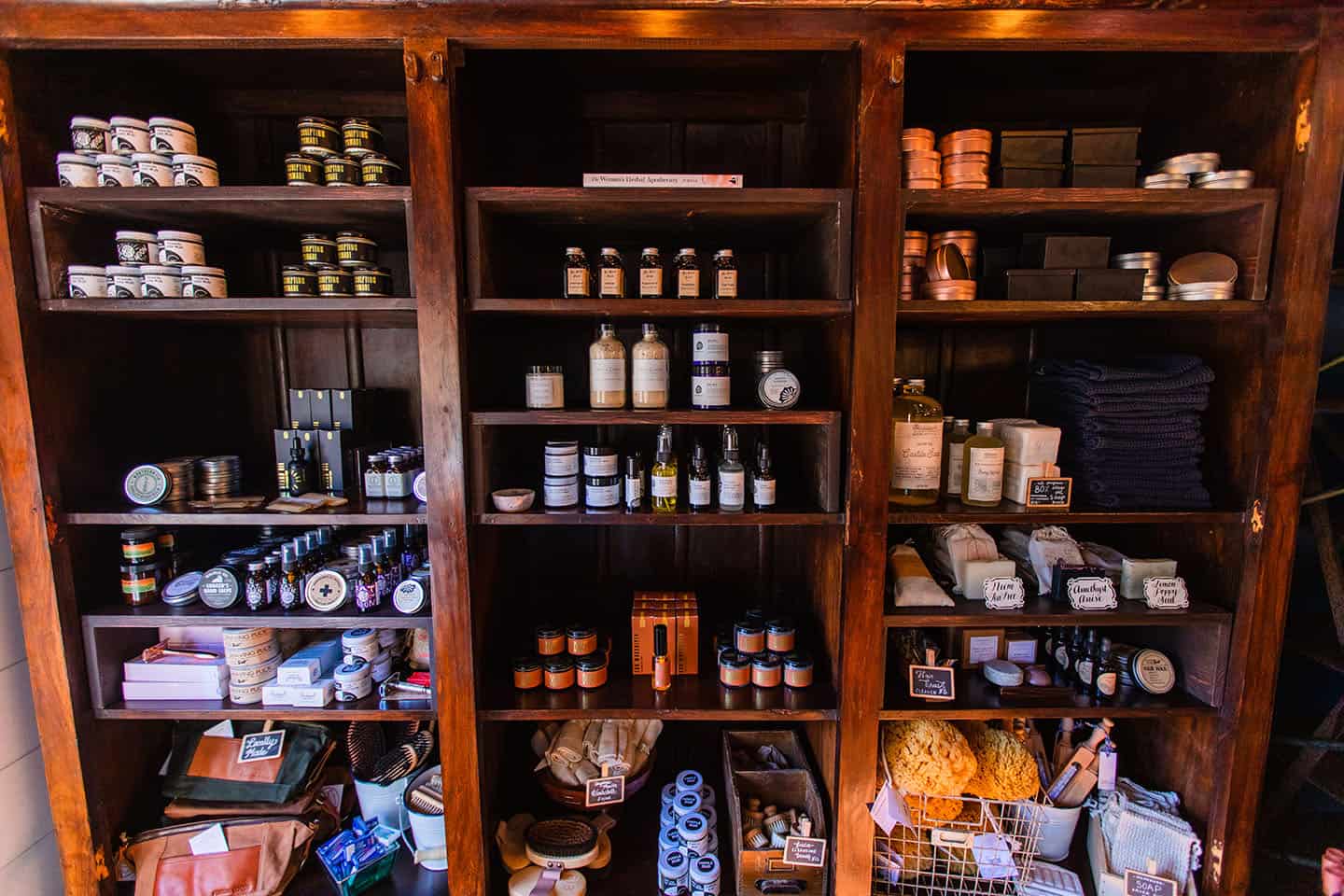 Fiscalini Ranch
Fiscalini Ranch Preserve in Cambria is a prime hiking destination for newbies and skilled outdoors enthusiasts alike. Explore the bluff boardwalk trail, pine forest and tidepools—a perfect nature activity for curious kiddos. Seeking a longer trek that affords wildlife sightings and breathtaking vistas? Traverse dramatic ocean bluffs, a grassy marine terrace and a forested ridge showcasing views of migrating whales, birds, and playful otters. Yes, the effort is truly worth the view.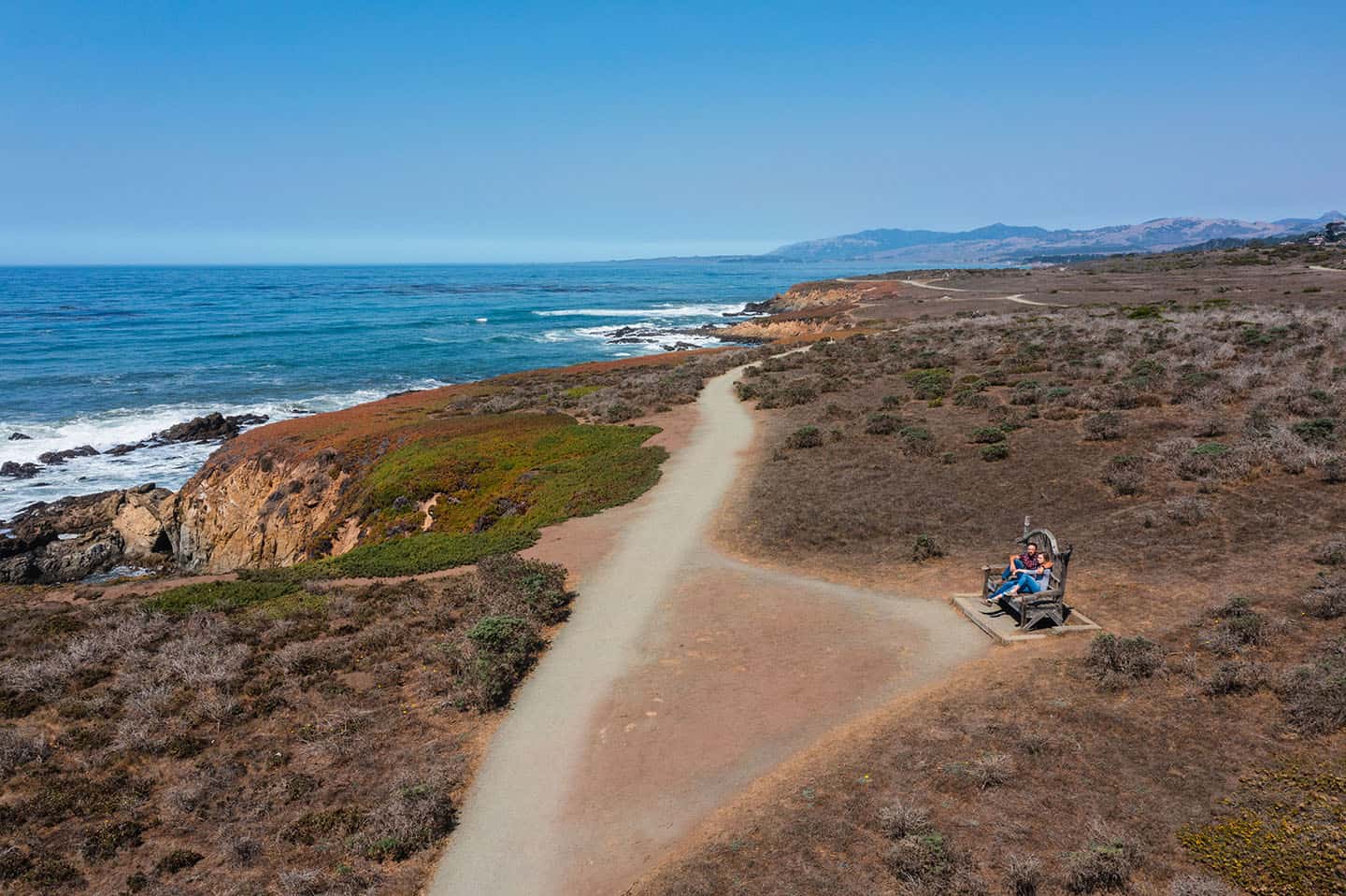 Tour Stepladder Creamery
Tour Stepladder Creamery in Cambria and find out where happy goats come from. Nested atop a lush hillside planted to avocados and crisscrossed with natural streams, Stepladder Creamery is a dreamy introduction to Highway 1's unique agritourism offerings. Tour the farm and working creamery, meet the goats and taste handcrafted cheeses drizzled with honey produced onsite. Travelers should note that only four tour dates are currently available per year, so reservations are a must.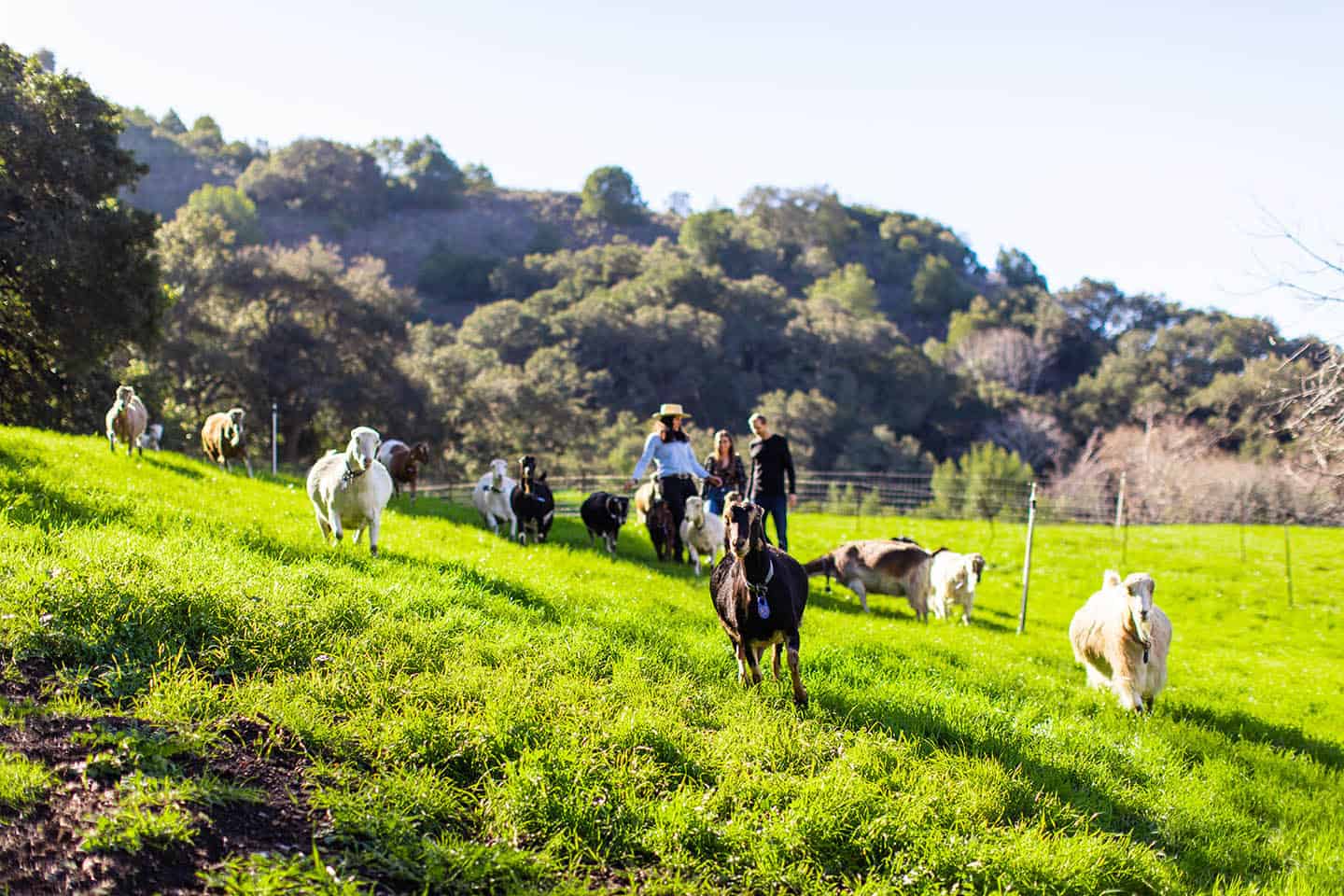 Glass Blowing Gallery in Harmony
The ancient art of glass blowing is alive and well in the hamlet of Harmony, located between Cambria to the north and Cayucos to the south. With a population of just 18 (if you count the cows), this cozy artist's alcove is teeming with creative spirit and bygone charm. Watch glass blowers create their red hot wares or explore the onsite gallery and gift shop for shimmering items to bring home. Featuring sculpture, vases, jewelry and dining ware, Harmony Glassworks is open daily to add a little sparkle to your road trip.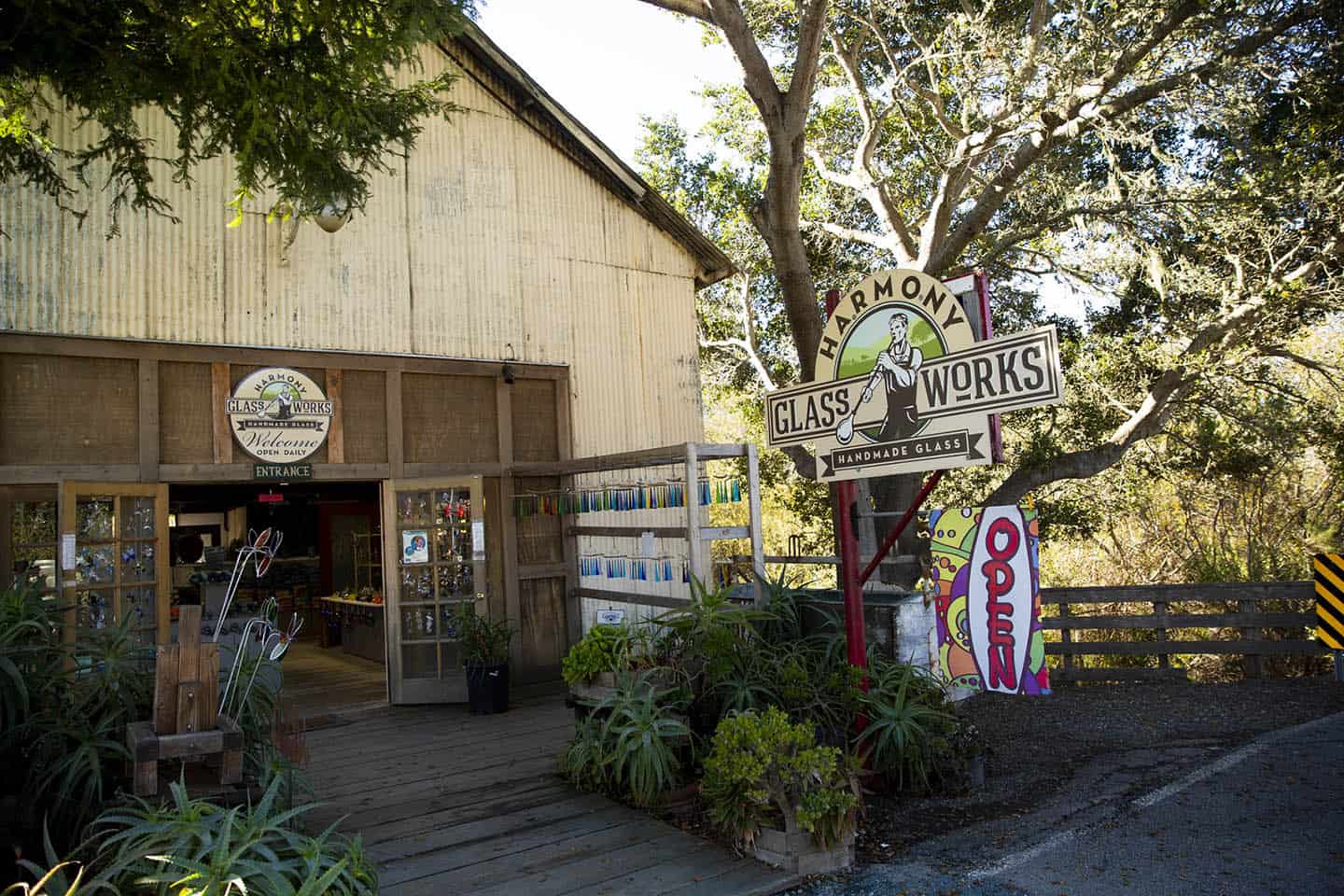 Stewardship Travel for Good
When you participate in Stewardship Travel for Good, you help leave Highway 1 healthier and happier for the next visitor. Participate in a beach cleanup—and receive a free tote bag—when you inquire about a cleanup kit from participating hotels. Want to learn more about the precious ecosystems that call Highway 1 home? Take part in a docent-led nature walk at Fiscalini Ranch, where hundreds of diverse wildlife species thrive. The Cambria History Museum Self-Guided History Tour is another fun option for folks looking to gain a more comprehensive understanding of the region and its rich maritime heritage.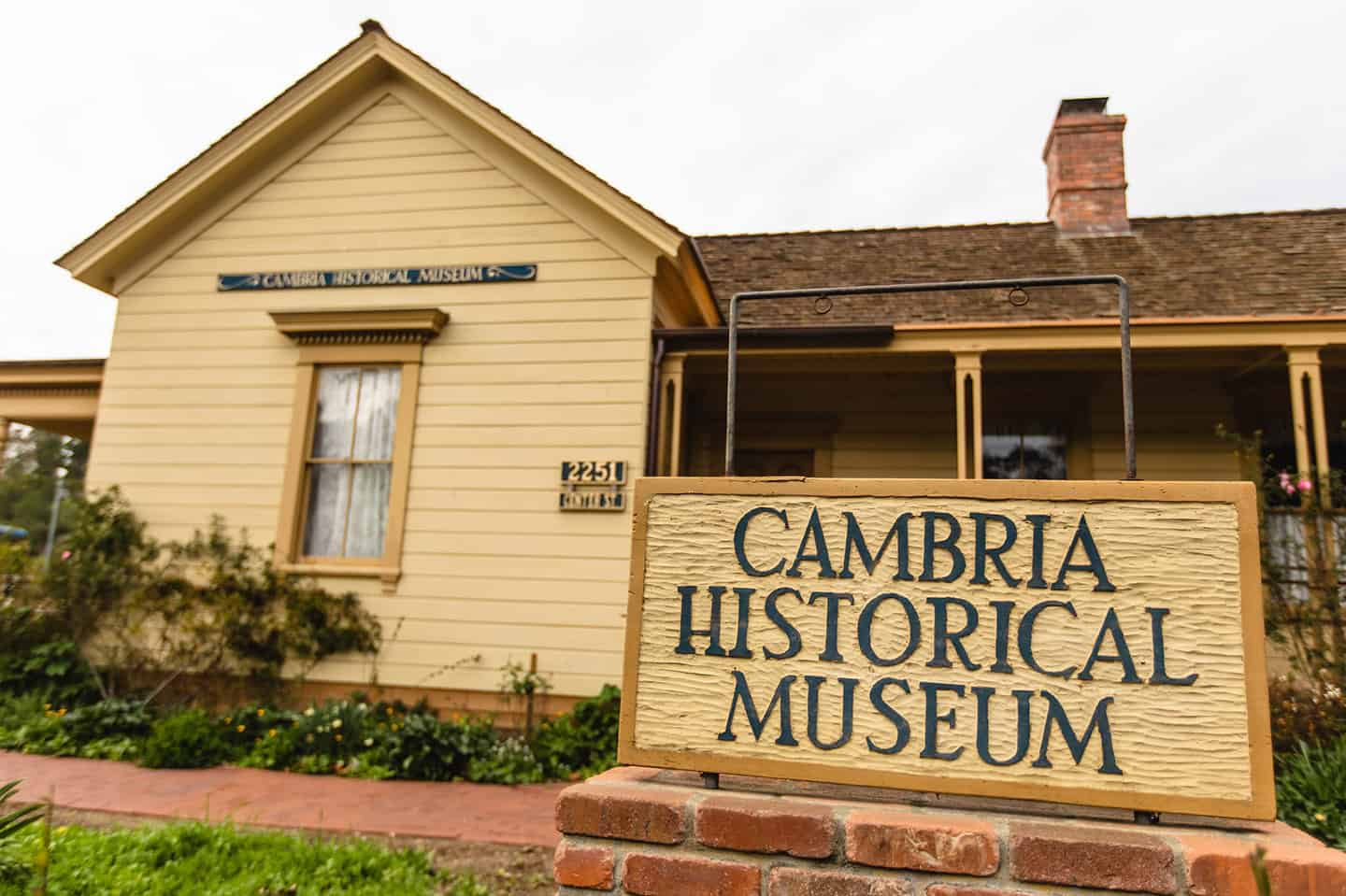 Where to Next?
The fun has just begun. Looking for more road trip ideas along Highway 1? Cambria is conveniently located near many other exciting destinations. Head north to San Simeon, where world famous Hearst Castle tours, elephant seals and fresh photo opportunities await. Stroll the pier at William Randolph Hearst State Beach and watch for whales or hike to a dreamy black sand beach complete with a secret waterfall. You can also head south to Cayucos, a laid-back surf town with community spirit to spare. Cast a fishing line off the historic pier, grub down on smoked fish tacos and brown butter cookies or spend the afternoon peering into glassy tidepools inhabited by curious sea creatures.
#VisitCambria