Looking for the best things to do in Los Osos Baywood? With hiking, tidepooling and oceanfront dining on the roster, there's never a dull moment along Highway 1's scenic back bay. Whether you seek adventure or relaxation, this overnight itinerary is your roadmap to the best things to do in Los Osos Baywood.
Start with Coffee at Nautical Bean on the Bay
Wake up with Nautical Bean, a casual coffee shop in Los Osos featuring savory and sweet breakfast staples alongside specialty coffees. Enjoy a hearty Kitchen Sink breakfast burrito filled with all the fixings or a locally-made pastry paired with a steaming cup of Nautical Bean's signature Nutty Bean brew. With a peaceful dining area overlooking the estuary, you'll start the day energized for the adventure ahead.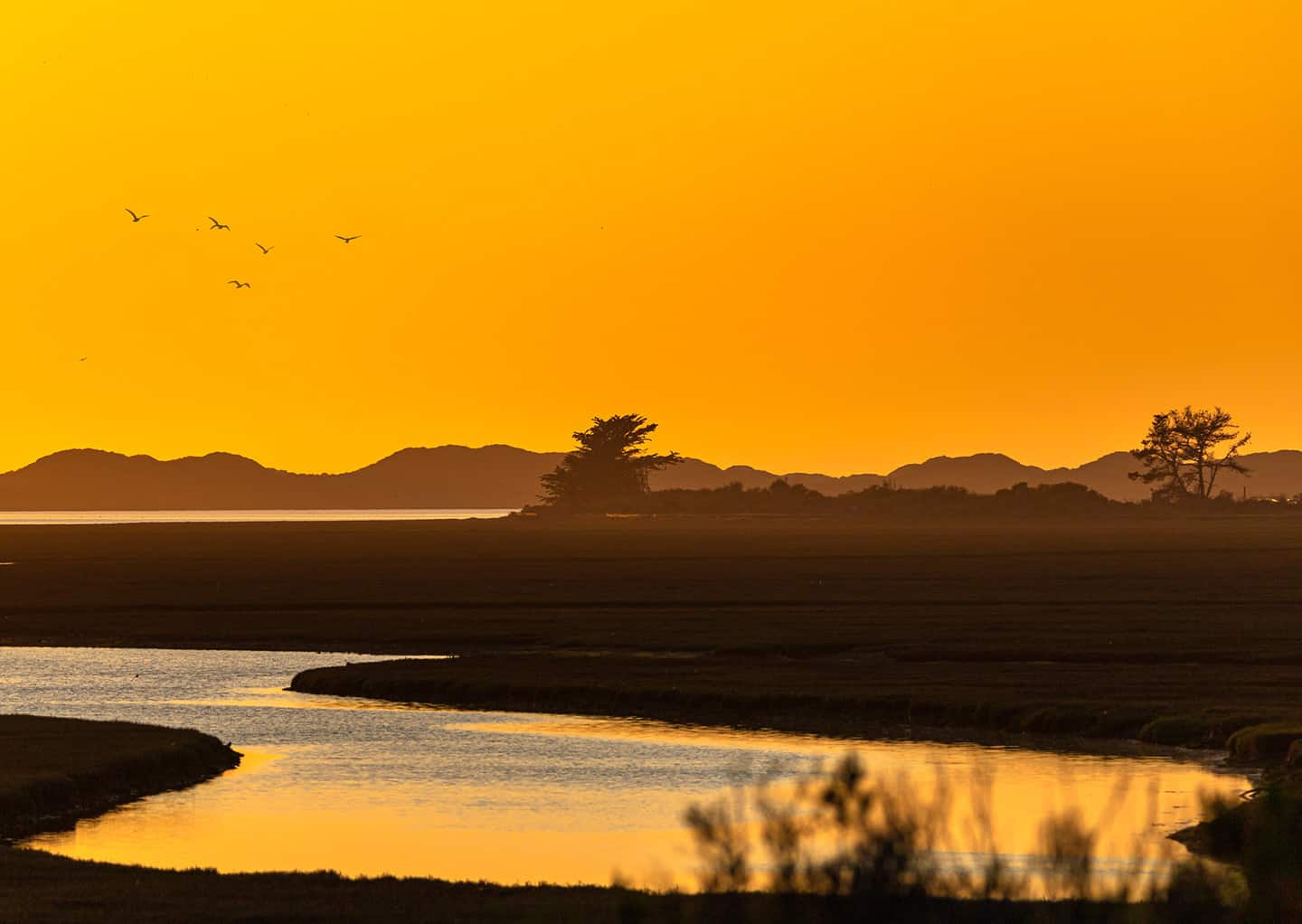 Spend your Morning in a Butterfly Grove
Monarch butterflies flock to Los Osos Baywood. Don't miss these whimsical creatures take flight! With two butterfly groves in Los Osos Baywood—located at the Sea Pines Golf Course and Sweet Springs Nature Preserve, respectively—you can easily add a touch of orange-and-black magic to your day. Note: Highway 1's monarch butterfly groves are best viewed October through February, when the insects migrate to our mild shores.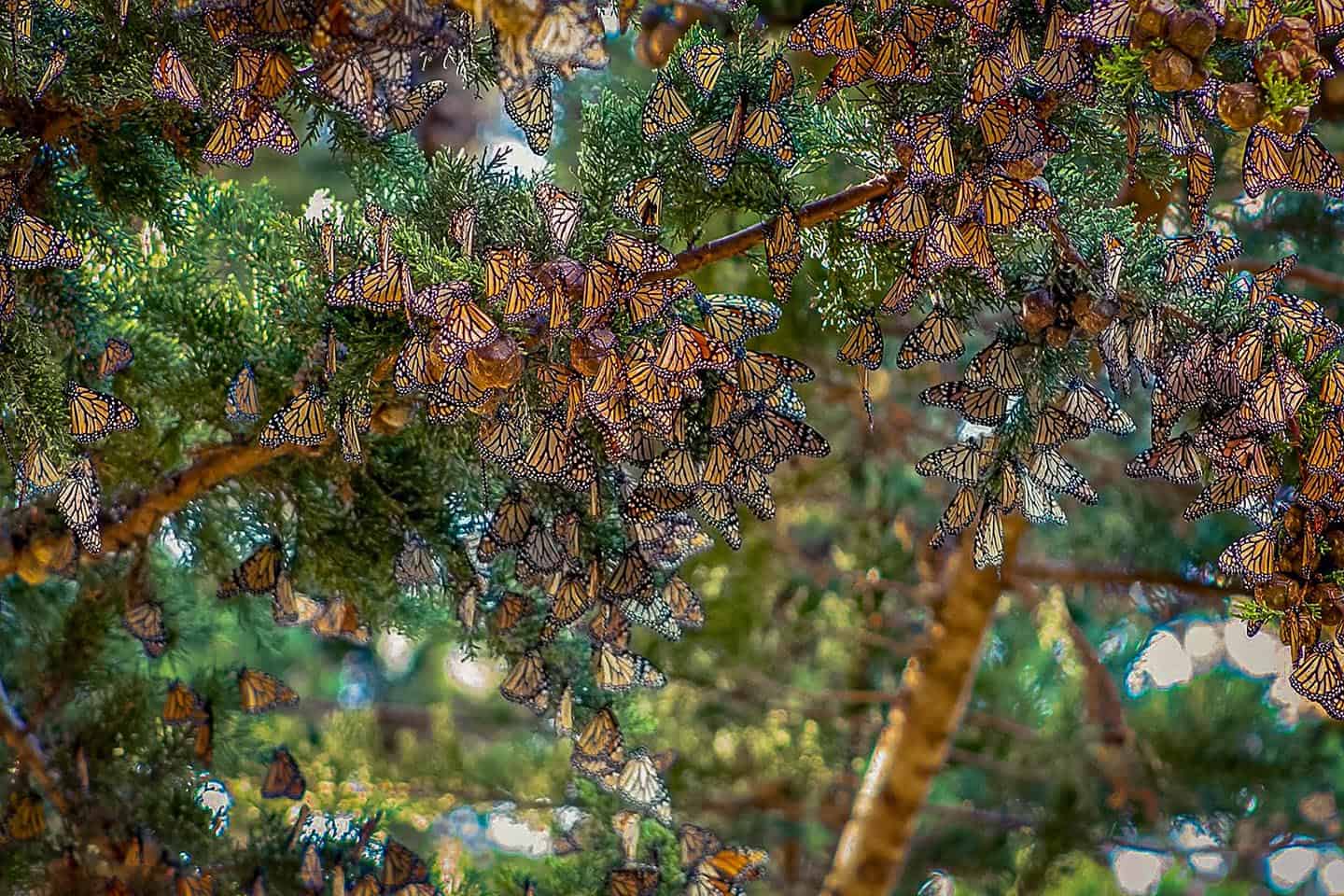 Kayak Tour
A guided kayak tour of the estuary is the best way to get acquainted with Los Osos Baywood's incredible wildlife. Calm, back bay waters and serene weather come together to create the perfect environment for beginners and skilled kayakers alike. As you glide along the surface of the water, you're likely to steal an up-close look at hundreds of species of seabirds, sea lions and otters. Along the way, enjoy the rare opportunity to check out a working oyster farm, too.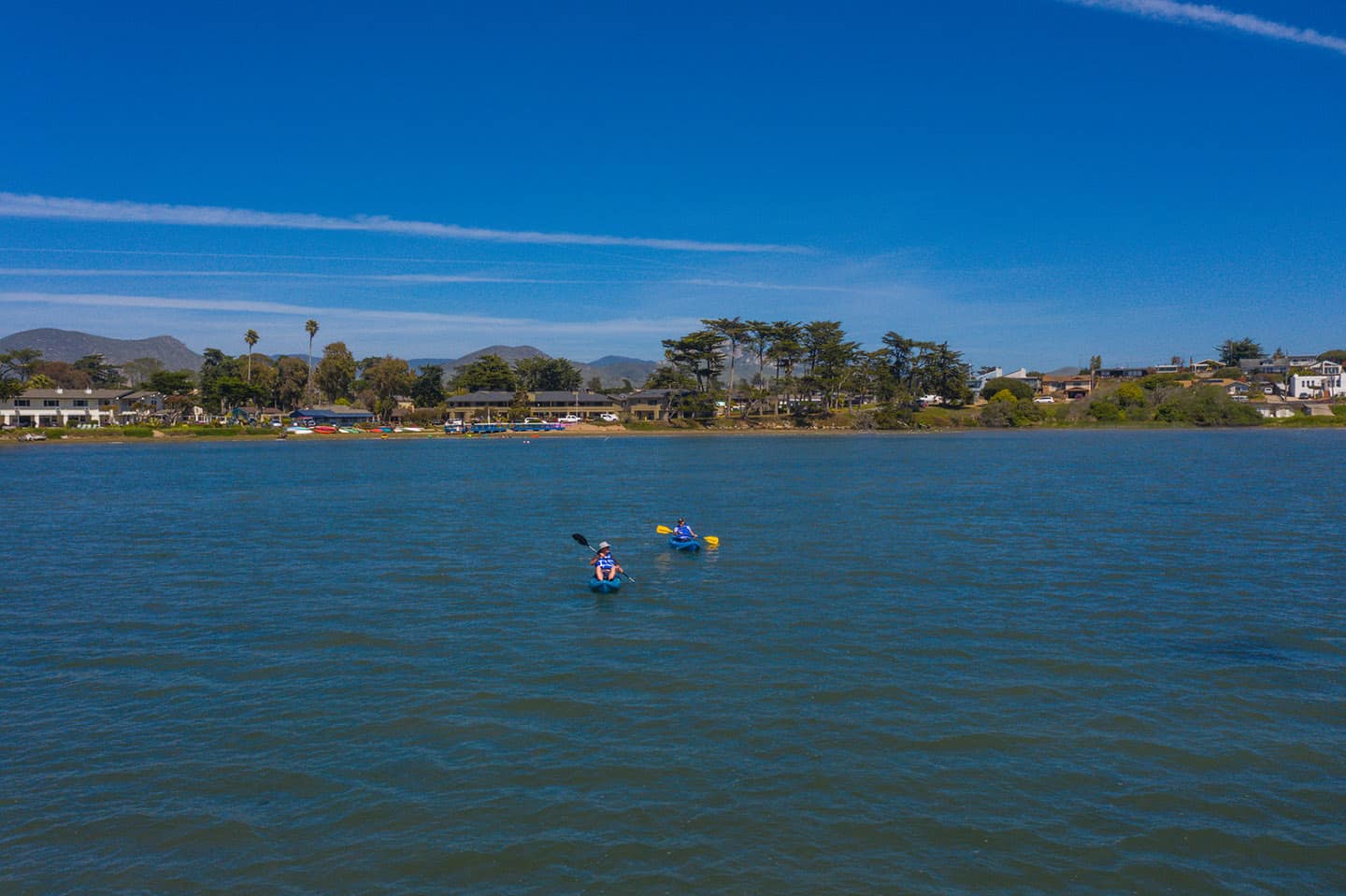 Disc (Frisbee) or Foot Golf at Sea Pines
If you're new to the sport of disc golf, allow the Sea Pines course in Los Osos Baywood to introduce you to the spirit of the game. Whether you choose to fling a Frisbee or kick a soccer ball into the series of metal baskets provided, you're sure to soak up some rays with friends. One of the best locations for the sport along Highway 1, you'll play on Sea Pine's pristine, manicured golf course. Time to enjoy a healthy dose of competition!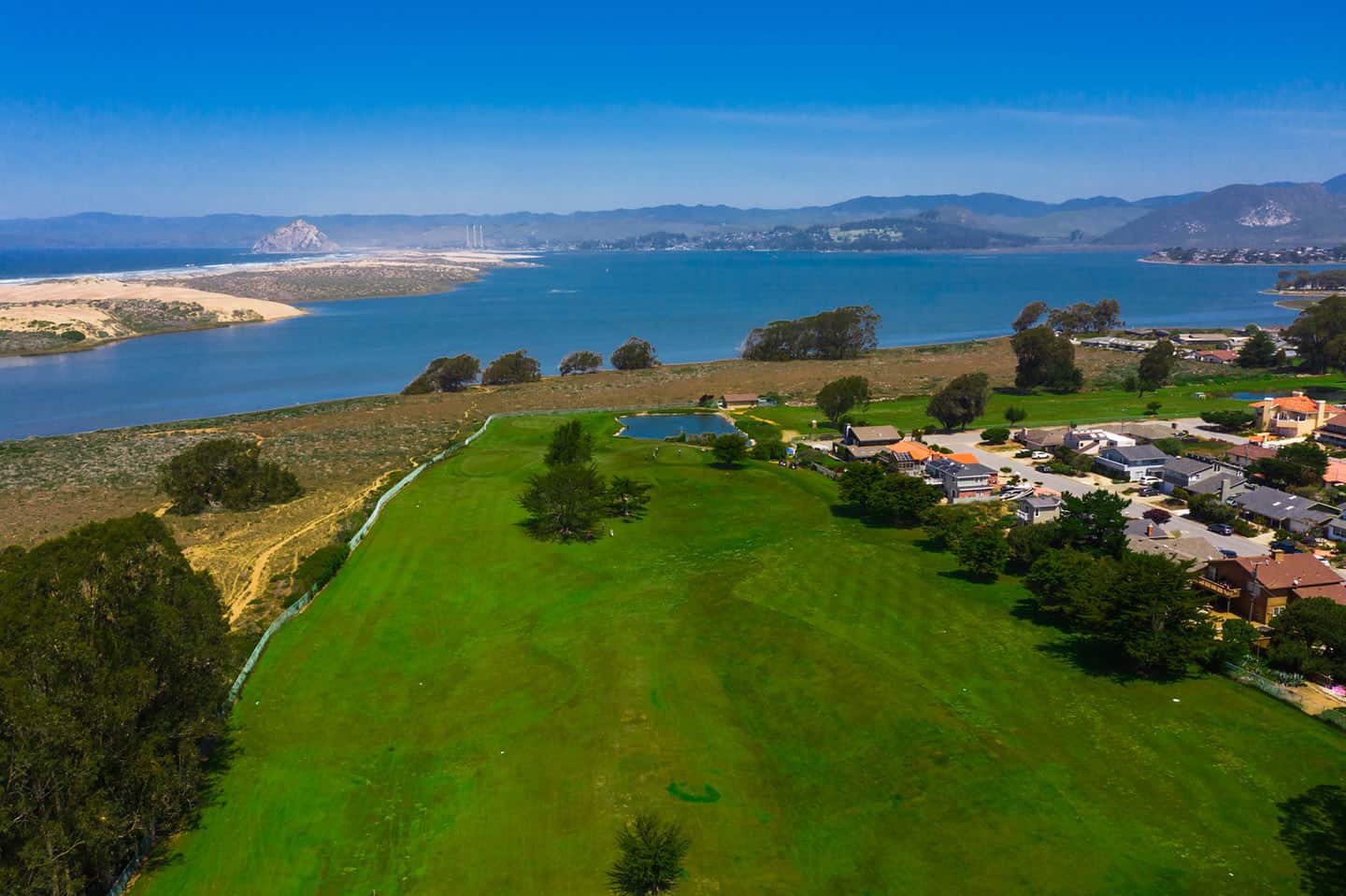 Lunch at La Casita or Kuma
Owned and operated by brothers Martin and Saul, La Casita Restaurant has fed hungry Los Osos-Baywood residents and visitors since 1988. The restaurant sits on 9th Street beside Wayward Bakery, Kuma and Hazards — a little gourmet corner with plenty to tempt diners. La Casita offers a nice mix of traditional Mexican dishes, including tacos, burritos, enchiladas, flautas, and more, plus beer and wine. One of the best ways to picnic in Los Osos-Baywood (at Montana de Oro State Park, for instance) is with a family pack from La Casita. Large trays of tacos, chile rellenos, tamales, nachos and more can be ordered and picked up for takeout. But no matter what you order at La Casita, don't leave without buying a quart of Martin's famous salsa. Pay just a few dollars and walk away with this unique salsa, made with Martin's secret ingredient: Tien Tsin Chinese peppers. Pay an extra couple bucks, and he'll throw in a big bag of chips to go with it.
Satisfy your appetite with sushi, ramen and more at Kuma in Los Osos Baywood. Serving up several varieties of ramen, savor noodles simmered in pork, soy or vegetable broth and top it all off with soft-boiled egg and seaweed, among other traditional fixings. In the mood for a steaming teriyaki rice bowl, crunchy tempura, or creative sushi roll drizzled with spicy mayo? You've come to the right place.
Tidepooling at Low Tide
Teeming with colorful sea life, Baywood's tidepools are a year-round attraction. Check the tide charts and get out to the tidepools at low tide—the perfect time to discover sea stars, urchins, crabs and anemone thriving in their natural habitat. Hike out to Hazard's Canyon Reef Trail for a vast secluded landscape of shallow pools. Family outing? Spooner's Cove offers the easiest access to tidepools, allowing kids of ages to experience a whole new world of aquatic fun.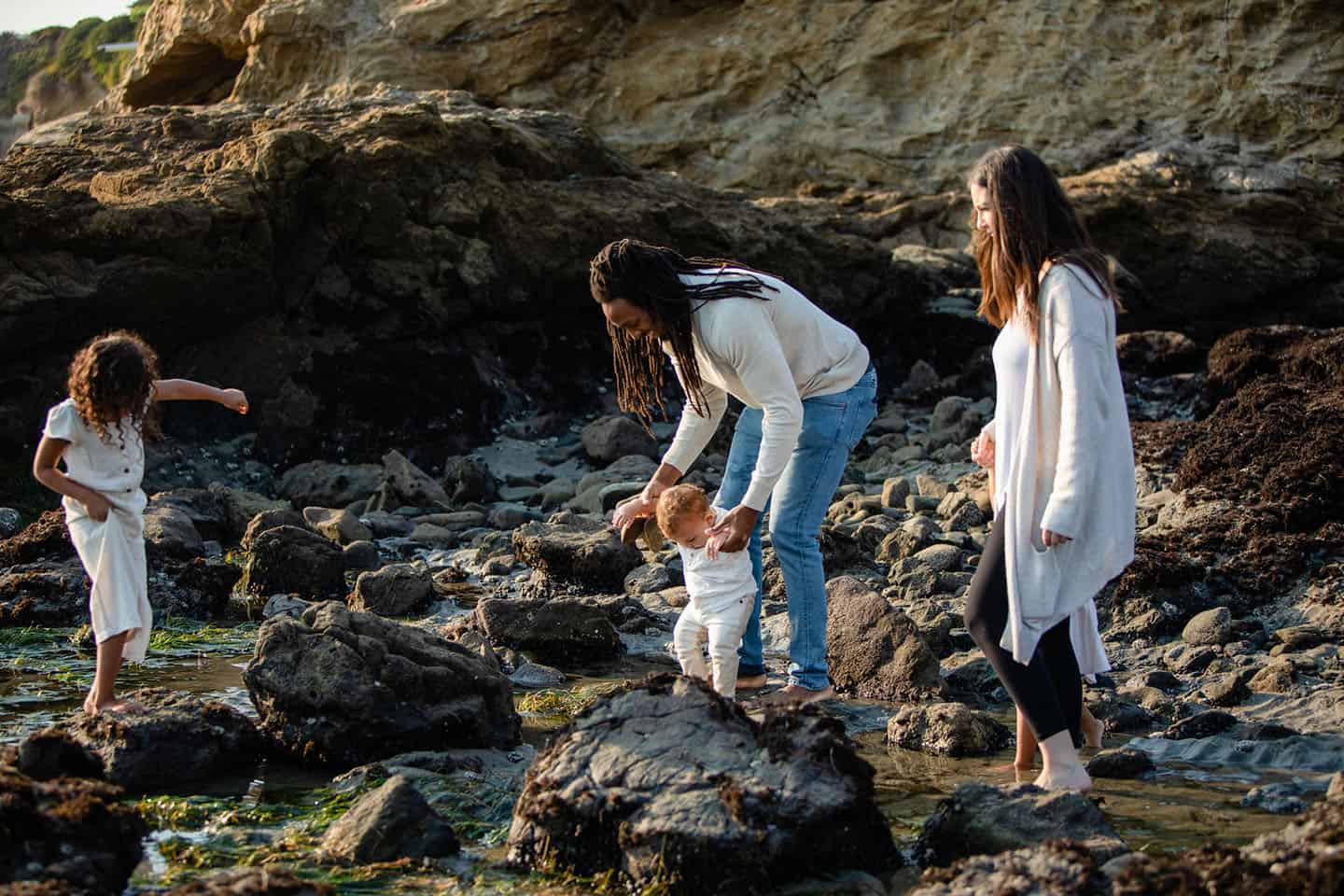 Shop the Local Art Galleries
Los Osos Baywood has long served as a hub for artists and creatives. Shop a wide array of artisan goods from the region's incredible local art galleries. Among the many treasures you'll find homewares, jewelry and unique gifts. Art lovers are encouraged to savor a lazy afternoon strolling through Los Osos Baywood's many gallery spaces and studios, ground zero for sculpture, paintings, photography and ceramics.
Wind Down
If you're ready to kick back with a cold one, Los Osos Baywood offers a variety of options to imbibe. For excellent craft beer, grab a seat at the Old Ale House or Beerwood, two favorite hangouts for locals and visitors alike. Looking for something a little stronger? Foggy Bottom Distillery pours up small batch corn whiskey offerings that can only come from Los Osos Baywood. One of the last dive bars in the area, Sweet Springs Saloon is a cherished watering hole with a cozy vibe.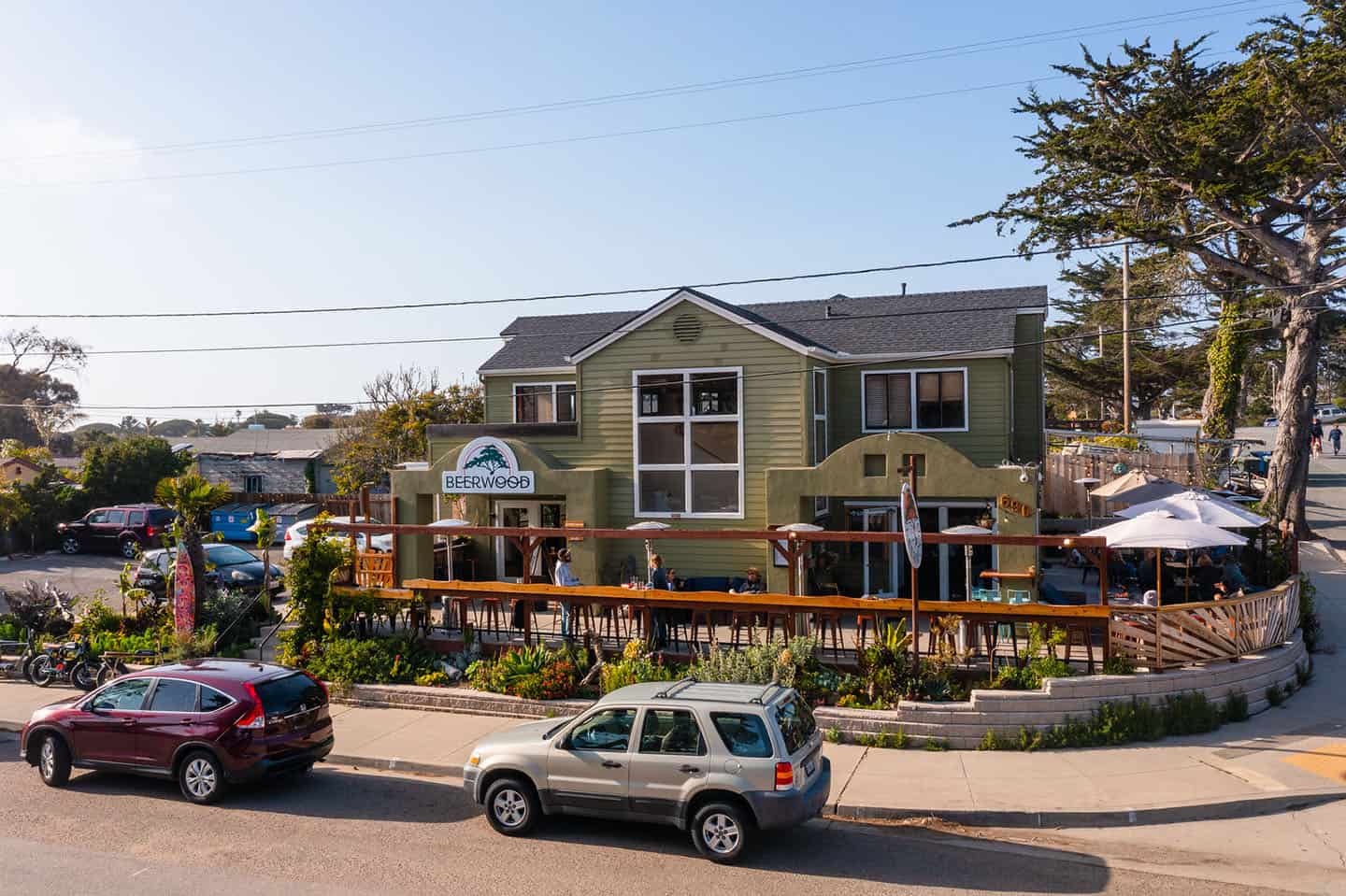 Comfort Food for Dinner
Comfort food is served hot in Los Osos Baywood, home to two legendary local eateries that should be on your list. Featuring thick, caramelized crust and flavorful homemade sauce, Nardonnes Pizza offers up one of the best Sicilian style pies around. Order up a classic square-shaped pizza, watch the game on several flat screen TVs or enjoy the arcade at this beloved family-friendly hangout. If you're in the mood for a stacked burger, Sylvester's Burgers aims to please, add cheese. Widely considered one of the best burgers along Highway 1, you'll bite into a juicy beef patty laden with fabulously fresh toppings (vegetarian options are available, too). While the hefty "Big One" challenge serves up more meat than most people can handle in a single sitting, brave patrons able to devour their five-pound meal in 30 minutes or less will be commemorated with a photo on the winner's wall.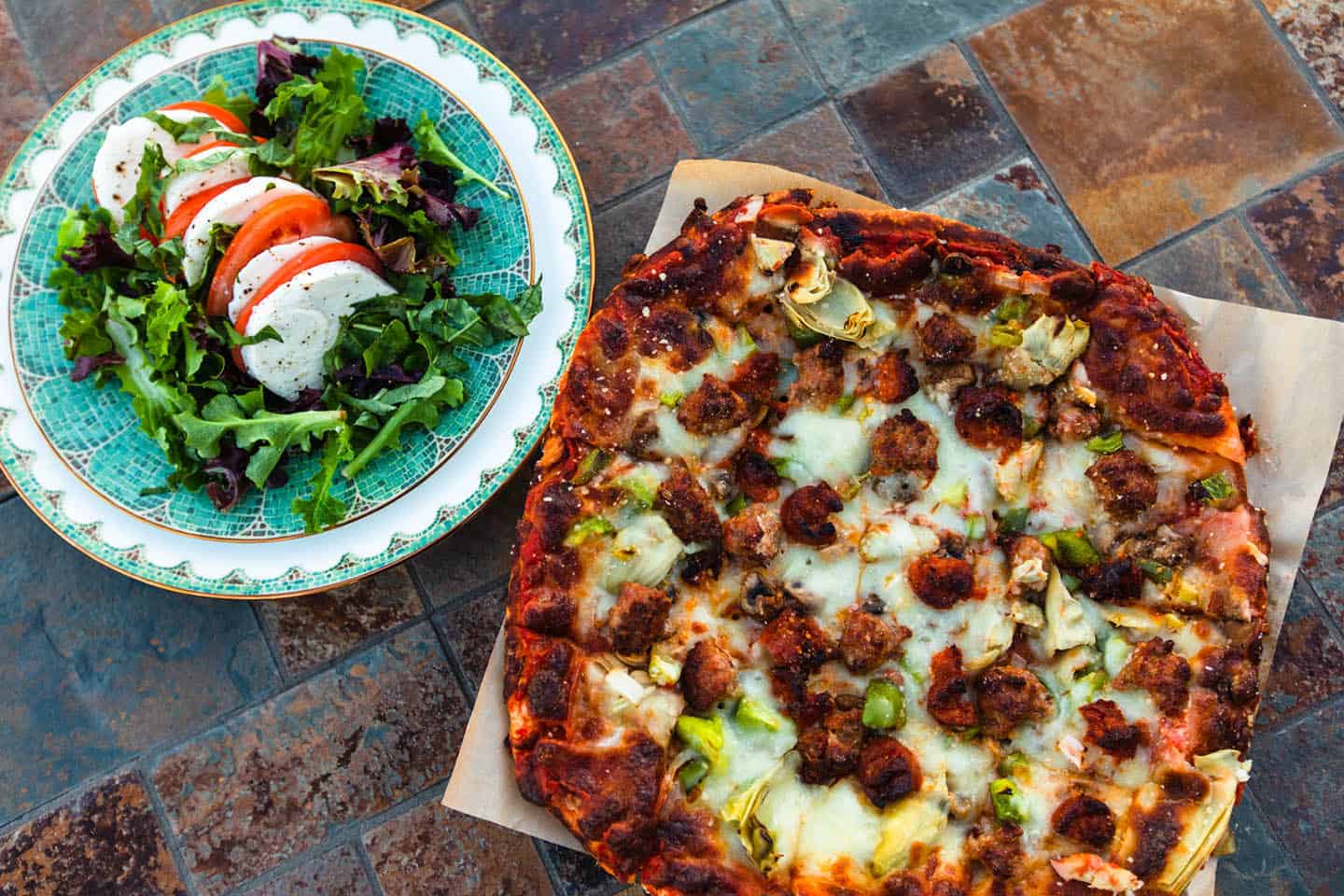 Wake up to a Hike
Graced with a wide variety of trails, Montana de Oro State Park is the ultimate hiker's playground. Whether you prefer an easy bluffside hike or want to challenge yourself with a dramatic climb that affords sweeping ocean and valley views, you'll find no shortage of reasons to lace up your boots in Los Osos Baywood. Hazard Peak Trail is a popular 11-mile out-and-back trail with a 1,811 foot elevation gain and breathtaking vistas at its peak. You'll want to bring snacks and plenty of water along for this journey—experienced hikers can expect to return after approximately five hours of intense exercise.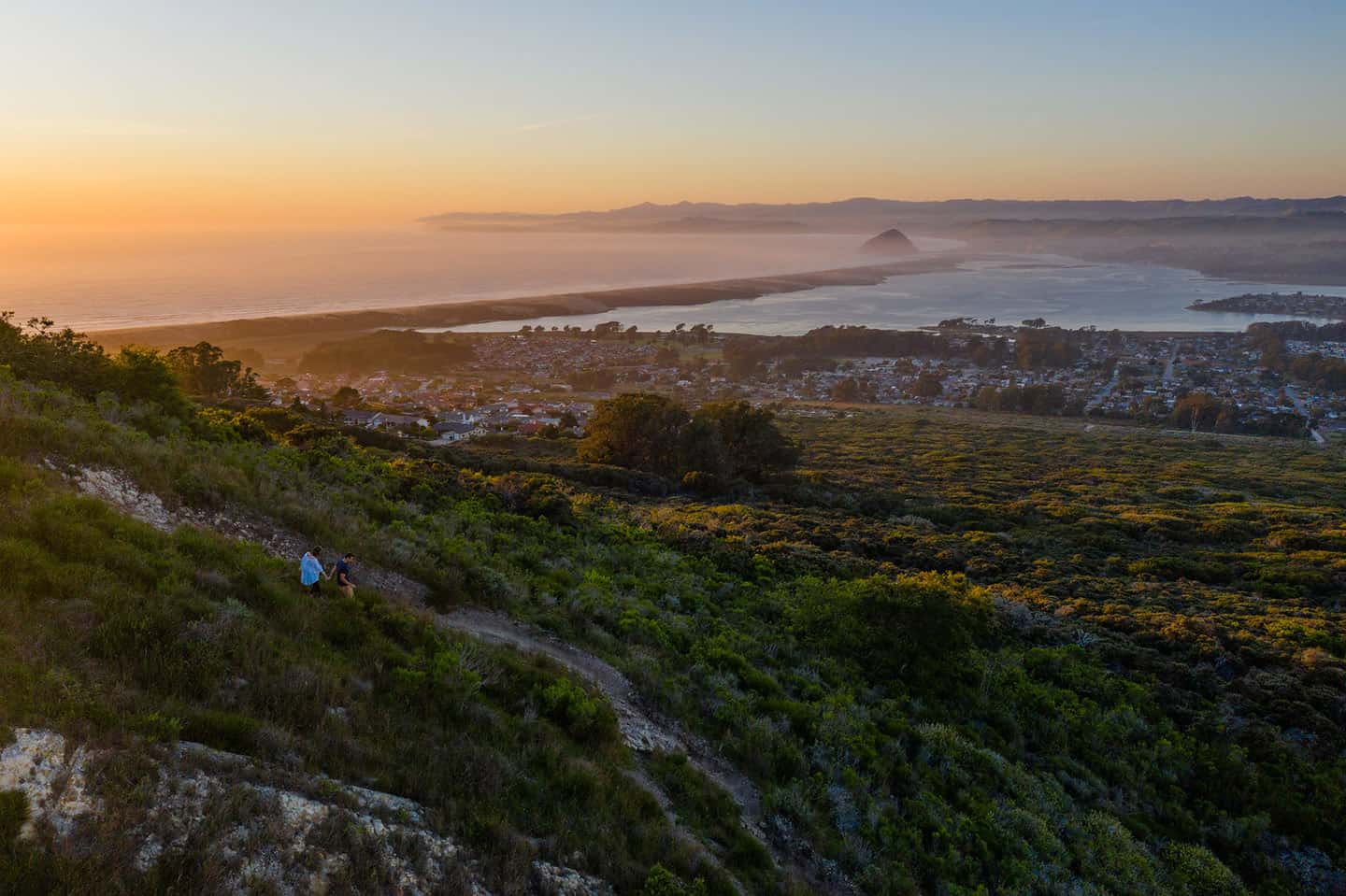 Recover with a Spa Visit
Revitalize your body and mind with a spa visit in Los Osos Baywood. Aching muscles? You'lll find several great spa options conveniently located near the end-point of Montana de Oro hiking trails. Find inner calm at Central Coast Body Therapy or a warm-water retreat at the Tranquility Spa at Sea Pines Resort. Both are excellent places to relax after a long day of outdoor fun. Maybe you choose to indulge in a private hour-long soak among tropical plants at the Tranquility Spa. Or maybe you want to soften with a massage or beautifying facial at Central Coast Body Therapy. Either way, you'll regain your glow, both inside and out.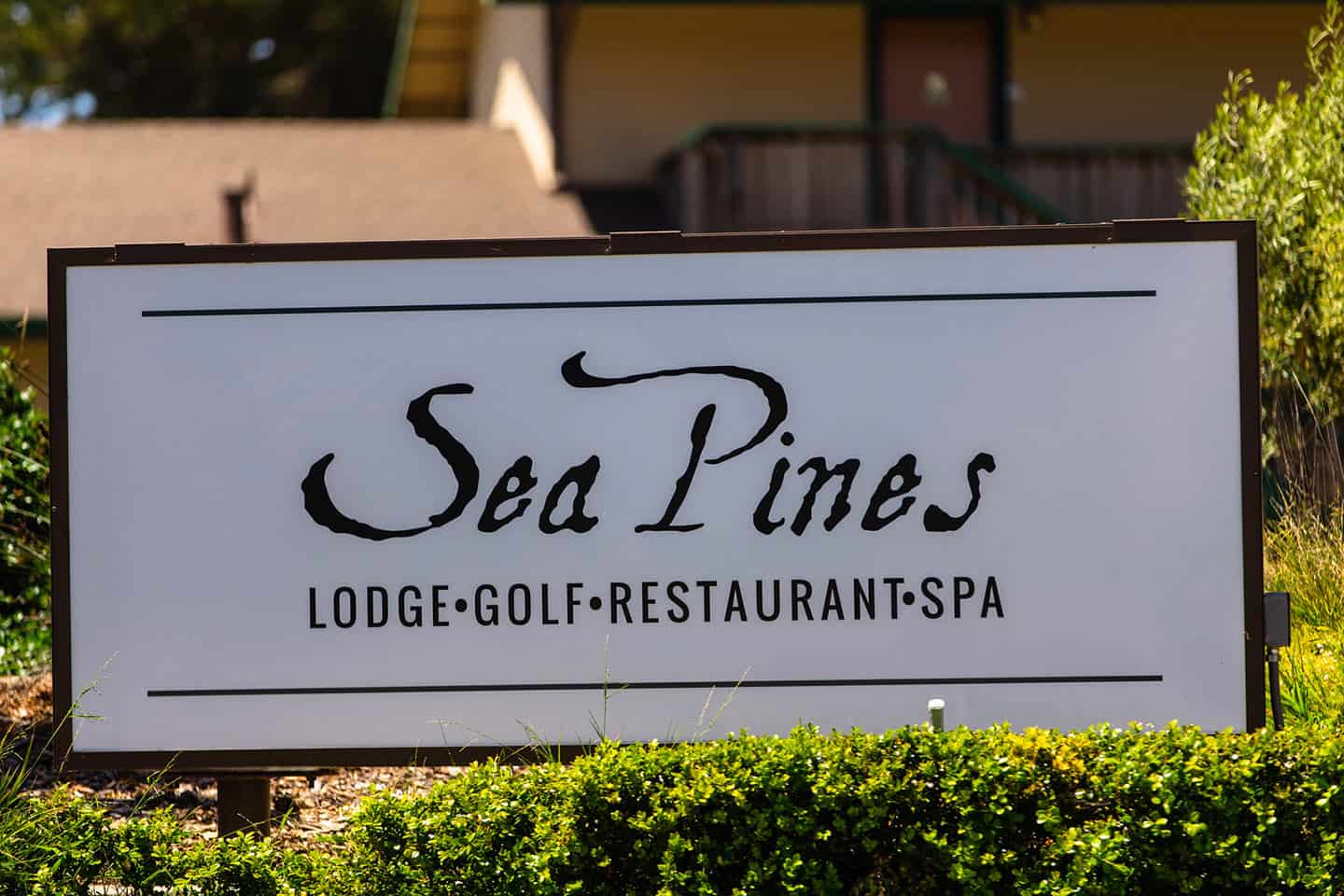 Stewardship Travel for Good
Be part of Highway 1's Stewardship Travel for Good initiative and forge a deeper connection to Los Osos Baywood's precious landscape. The 24-acre Audubon Sweet Springs Nature Preserve offers up exciting bird watching opportunities, scenic hiking trails and stellar views of Morro Rock. Nearby, a docent led hike through Morro Bay's Elfin Forest reveals a curious world of ancient pygmy oaks. Plus, an accessible, flat boardwalk makes the excursion easy for all to enjoy. Visit the Spooner Ranch House Museum at Montana de Oro for an in-depth look at Highway 1's rich agricultural history. Serving as the official headquarters for Los Osos Baywood's famous state park, you'll traverse a museum and gift shop surrounded by unrivaled ocean views.
Where to Next:
Looking for more exciting things to do near Los Osos Baywood? There's always more to explore nearby. Head south to Edna and Arroyo Grande Valley, where lakeside fun, a swinging footbridge and wine tasting discoveries await. You can also head north to nearby Cayucos, a laid back beach town with a historic pier, great surf spots and exceptional antique stores. What are you waiting for? Time to hit Highway 1.